The annual and biggest mega sale on the latest gadgets is back! Out of this world discounts on all items and you can even grab the chance to win amazing prizes just for being there during the show!
Happening on October 1 till 8, have access to the latest gadgets exclusive at the show: laptops, HD Televisions, smartphones, digital cameras and even gaming consoles. So get excited as it is just around the corner! Maybe try to start checking retails shops now so you can see the difference on how much these technology
For reference, here are some tips on how to shop during Gitex: 8 Tips When Shopping at Gitex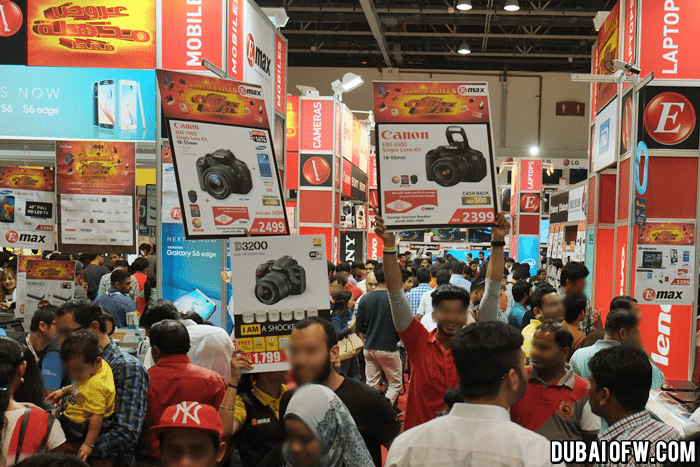 Gitex Shopper 2016 – Gadget Festival in Dubai (Autumn Edition)
This event highlights how plenty of Dubai residents save money in order to get the best deals in town. Even tourists from neighboring countries and the MENA region would flock just so they can get great discounts on the latest models of technology or get a huge slash off older model gadgets.
Here are the need to knows of the event:
WHERE: The show will be held at the DWTC (Dubai World Trade Centre)
WHEN: October 1-8, 2016. The show opens 11AM and will close 11PM the entire duration of the event.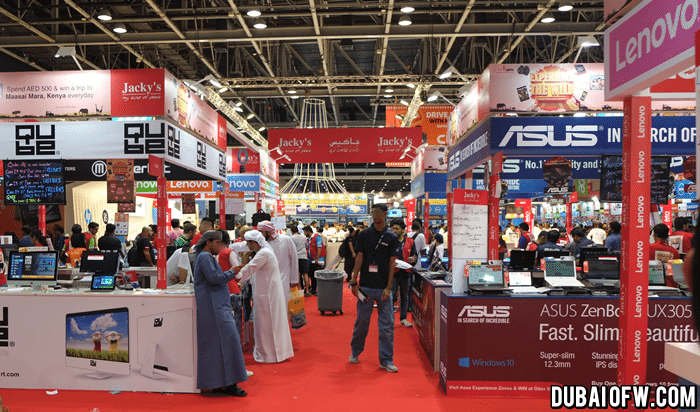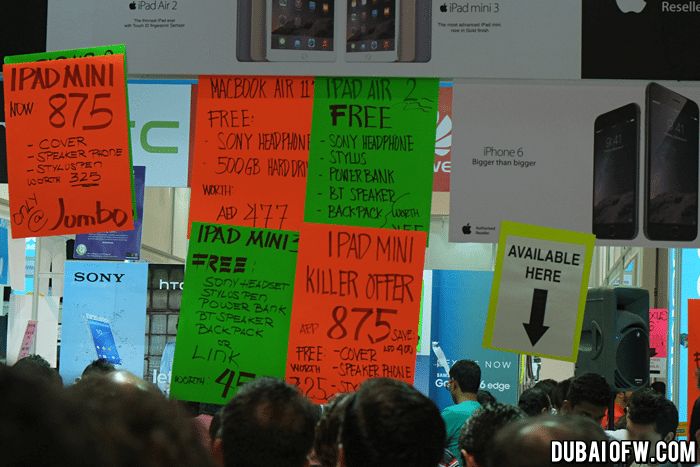 TICKET PRICES:
The show is open to the public. Free entrance to children below the age of 5. Adult supervision is required for all children below 14 years old.
October 1 AED 35
October 2 AED 30
October 3 AED 30
October 4 AED 30
October 5 AED 30
October 6 AED 35
October 7 AED 35
October 8 AED 35
Student group of at least 50 heads can get ticket discounts at AED 10 per student.
To avoid the rush (and the queue) onsite, it is recommended that you purchase your tickets in advance. Tickets will be available starting September 20 onwards at select ZOOM outlets and Metro Stations.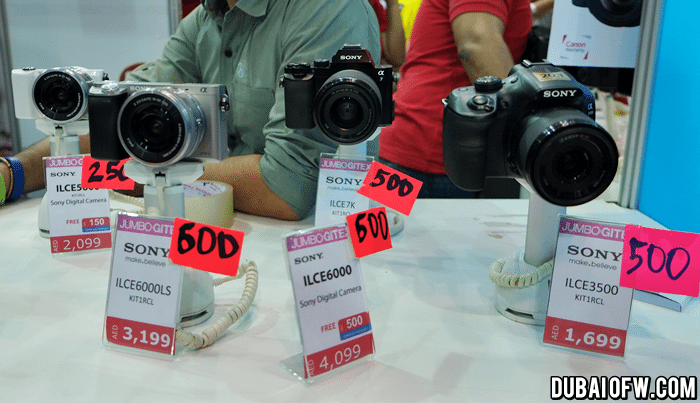 HOW TO GET THERE:
Simple. Take the Metro (and effectively avoid traffic) to the Dubai World Trade Center)
For inquiries you may shoot an email to shopper@dwtc.com!
REMINDERS:
Plan in advance. Keep in mind what gadget you are interested with and try not to be too overwhelmed by the wide array of choices available. Compare prices by going to other booths and look for the best rate (ask about free stuff that may come with it) and make your decision.
Happy shopping!