We are excited to feature another Overseas Filipino Worker in Dubai. Meet Rom, a Pinoy who has been in the UAE for more than 2 years. He used to work in a BPO call center in the Philippines and is now working in an IT-based company.
Rom is an adventurous Pinoy who chose to live in Dubai for the opportunities that it offers. Despite having more than a decent salary in the Philippines, he still chose to live abroad for much better goals in life.
Rom shares very practical tips to fellow Pinoys and expats. Since we're in Dubai as expats, he emphasizes that we should focus on saving and thinking of our family back home. We should use our earnings wisely and not get trapped in credit card debt and loans. Check out our interview below: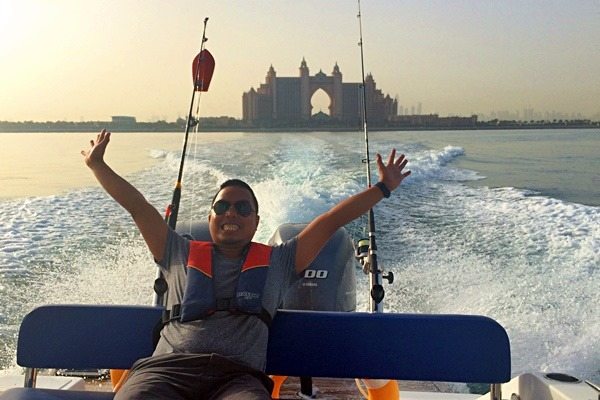 Rom and Atlantis, The Palm resort
OFW Interview with Rom: Working in an IT-Based Company
OFW Profile: Works in IT
Name: Rom
Education: BS Education Major in English
How Long in Dubai: 2.5 years
1. Tell me about yourself.
You can call me Rom. I'm 27 years old and I work in IT and Sales & Marketing in Dubai. I've been living as a Pinoy expat for 2.5 years.
2. Why did you come to Dubai?
I love traveling to begin with, so I decided to move here and stay for quite awhile. I know I can also get same amount of earnings in the Philippines but Dubai offers a tax-free salary which adds up to my savings which I can use for multiple purposes like buying properties in the Phils, sending money and stuff to my loved ones or to save for travel and leisure. It is also easier and cheaper to travel from this side of the world like the Schengen countries and other tourist destinations which is going to be way too expensive if you come from the Phils.
3. What were your previous jobs?
I used to work in the BPO in the Phils for a very long time and I am proud that my BPO experience led me to several opportunities to work for the biggest companies here in Dubai.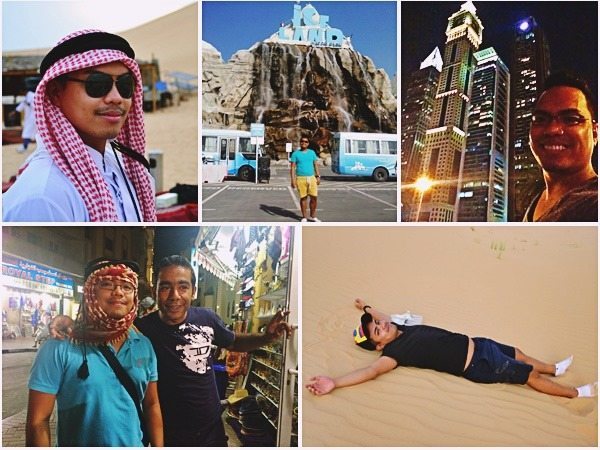 Rom as a tourist on weekends in Dubai
4. How do you find your current job? Are you happy/satisfied with it?
Yeah, definitely I am. If you land a job that you are passionate about, then you will enjoy it. When I came here, I used to work in a job that I didn't enjoy so I immediately shifted to another job. To be honest, it's a matter of adjustment at any point of your life here in UAE.
Workwise, since Dubai is a multi-cultural workplace, you will be able to compare how other expats do their job. You can't avoid to compare our workplace versus theirs. But you'll get the hang of it and you'll start loving the new environment. Like i said, its a matter of adjustment.
5. Are you able to save in Dubai? Why/How?
Definitely Yes. Your expat life must primarily focus on earnings. Let's be realistic here, one of the common reasons why you left your home country is to earn more. So it is imperative that you know how to manage your finances very, very well. Be focused on your goal, If you want to have something like owning a property in the Phils, establish a business in the future, settling down after your expat life, then you must come up with a certain goal.
I've seen a lot of Pinoy expats here who stayed here for ages but they end up broke. Most of them got totally broke because of improper use of credit cards, bank loans and even vices etc.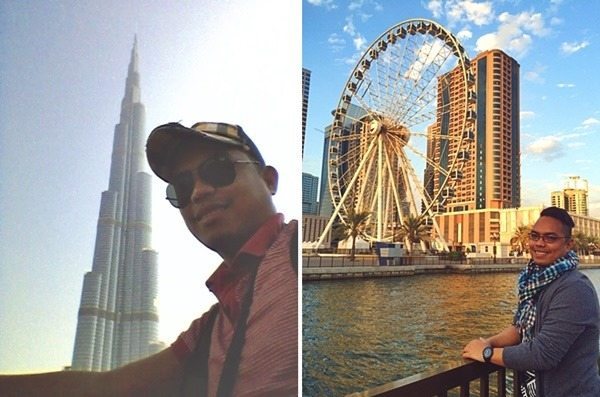 Burj Khalifa & Eye of the Emirates in Sharjah
6. Is it difficult to live in Dubai? What are your struggles? What's life like outside work?
Not really for me. If you used to live in the metropolitan area, you will be able to adapt immediately. Dubai is somewhat like Makati or BGC. Struggles? Well, for Newbies would be like Food, Communication barriers, cultural differences, living in a shared accommodation and being independent by all means.
Life after work is, I mostly just stay home or go to the gym so I can gain more energy to work the next day. Reading books, Social Media, Skyping with family and at times going out with friends for brunches or dinner especially on weekend.
7. What do you Like about Dubai?
Dubai is multi-cultural environment which allows you to be exposed basically anywhere in the world. You'll meet almost all nationalities and you get to gain friends coming from different parts of the world. As a Pinoy, we love food. Therefore, you'll get to enjoy different cuisines. I must say, this is one of the safest country to live in, No destructive typhoons etc. Food is cheap and Dubai is somewhat like Manila. Pinoys are everywhere so you wont really think you are overseas.
8. What do you NOT Like about Dubai?
Cultural differences sometimes and the super ultra hot summer season.
9. What are your plans in your career/family/future?
Career-wise, I'll continue to strive hard so I can also establish a better life here and wherever the next opportunity is. I also want move somewhere in the future which in fact, most of Pinoy expats in Dubai use this opportunity to get somewhere. I'm still exploring and traveling from this side of the globe; but someday, in God's time, I also want to retire in my beautiful country, the Philippines.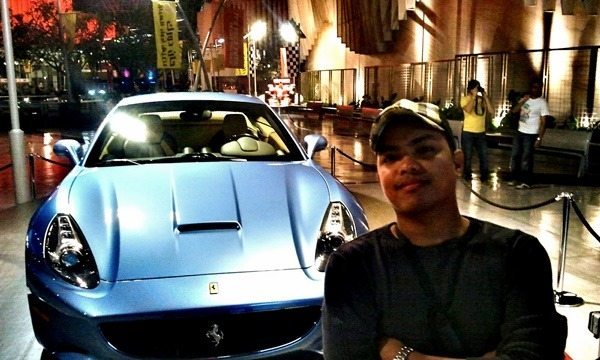 tourist during weekends
10. You have any tips for Kabayans when working/finding work/living in Dubai?
Exhaust all your resources in seeking for opportunities. Trust yourself, be confident and always negotiate according to your value. Never ever lose your Pinoy guts. We are recognized as hardworking employees in any profession. Most of the time, employers prefer Pinoys anywhere in the world. Be smart and wise in signing contracts as this will lock you up to stay in the company for a specific time here in Dubai.
Make sure to be mindful at all times and always bear in mind that we are not in the Philippines and we work with other nationalities. We must always know how to respect others in terms of their food, beliefs, religion etc. like how we want them to respect us.
Always put God at the center of everything. Family first, We left Philippines for them, let us focus on our promise. Take advantage of each opportunity while you are young. Remember, time flies fast and so does our body. We'll get tired someday and won't have this energy forever. So do everything now, work work work! and NEVER waste each and every opportunity to be HAPPY and to be a better person. Way to go Kabayan!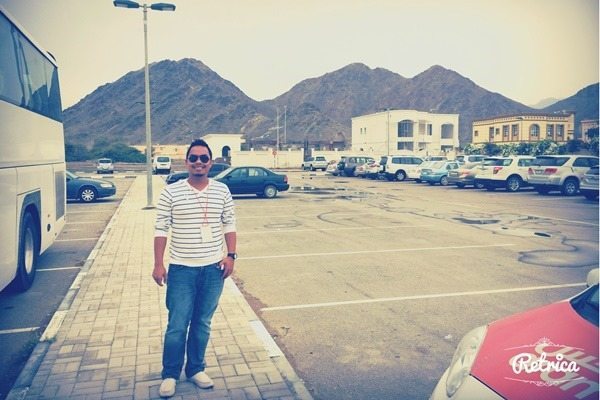 Pinoy in Fujairah
————————————
*Photos provided by Rom.
Do you want to be featured in our OFW interviews? Send us an email at admin@dubaiOFW.com and we will send you the questions!