3 new cases of people with the newly infected virus COVID-19 have been reported to have fully recovered. This is according to a statement issued by the Ministry of Health and Prevention. The patients who have recovered include 2 Bangladeshi and 1 Indian.
The patients recovered after receiving the proper health care since their admission in the hospital. This brings the total number of recovery cases to 26.
Below are details of the coronavirus cases in the UAE as of March 16, 2020:
Confirmed COVID-19 Cases – 98
Recovered – 26
Below is the announcement from MOHAP:
Below is the Tweet from MOHAP regarding these 3 new recoveries:
شفاء 3 حالات إضافية لمصابين بفيروس كورونا المستجد "كوفيد 19" في الدولة تعود لشخصين من بنغلاديش وشخص من الهند ليرتفع عدد الحالات التي تماثلت للشفاء إلى 26 حالة#فيروس_كورونا_المستجد #كوفيد19#وزارة_الصحة_ووقاية_المجتمع_الإمارات pic.twitter.com/agiHG0FOoZ

— وزارة الصحة ووقاية المجتمع الإماراتية – MOHAP UAE (@mohapuae) March 15, 2020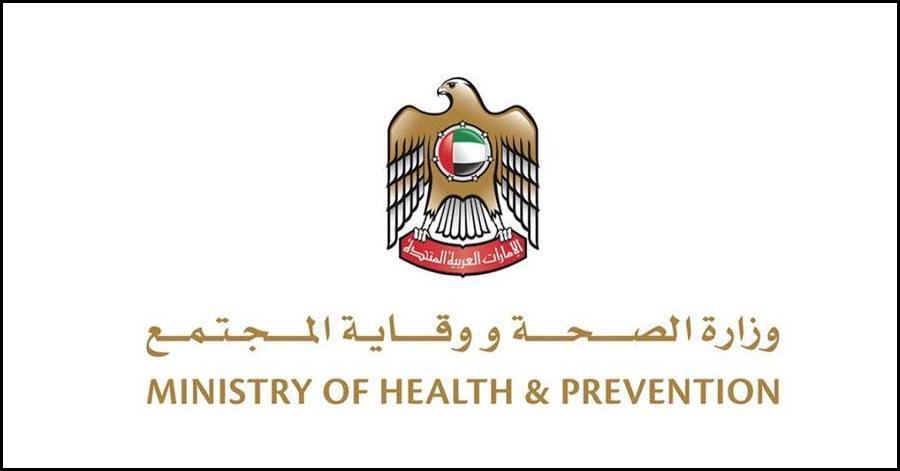 Below is the Translation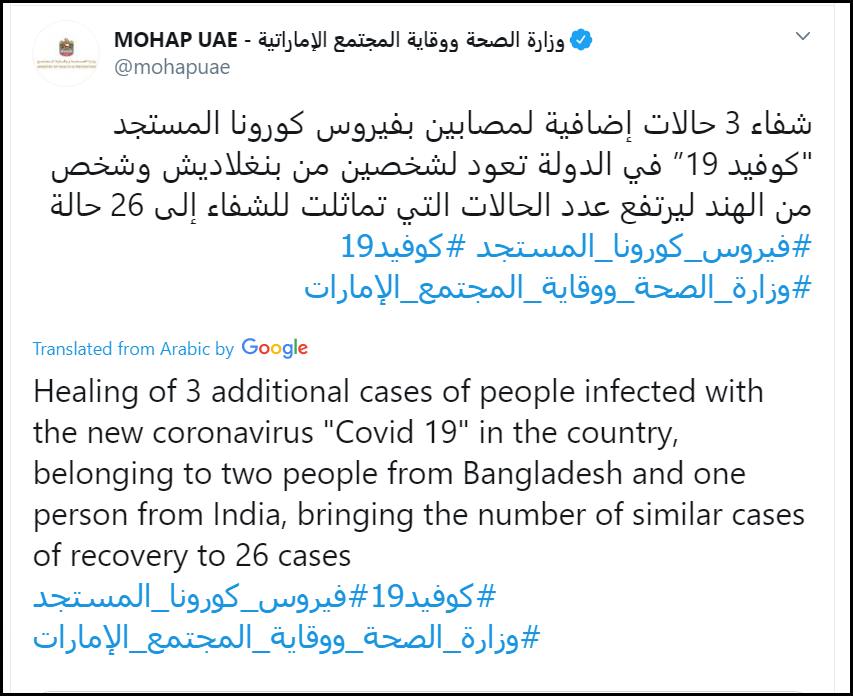 Three more recoveries from coronavirus in UAE
The Ministry of Health and Prevention, MoHAP, announced the full recovery of three additional individuals from the novel coronavirus, COVID-19, bringing the total number of recovered cases in the country to 26.
The Ministry said in a statement today that the recovered – two Bangladeshis and an Indian – were now "symptom-free" after receiving the necessary healthcare.
The Ministry affirmed that the UAE's handling of the cases, from diagnosis until recovery, reflect the high standards of its health care system which the country's leadership made available to all.
The ministry also added that individuals infected by the virus are provided with the highest standards of healthcare and are kept under close observation by specialised medical teams, in alignment with WHO guidelines.