A total of 146 new public buses have been deployed in the UAE capital to enhance the quality of services for public transport users.
According to an announcement from the Integrated Transport Centre (ITC) on Monday, 112 of the new buses are for the capital city, while 28 are allocated for Al Ain.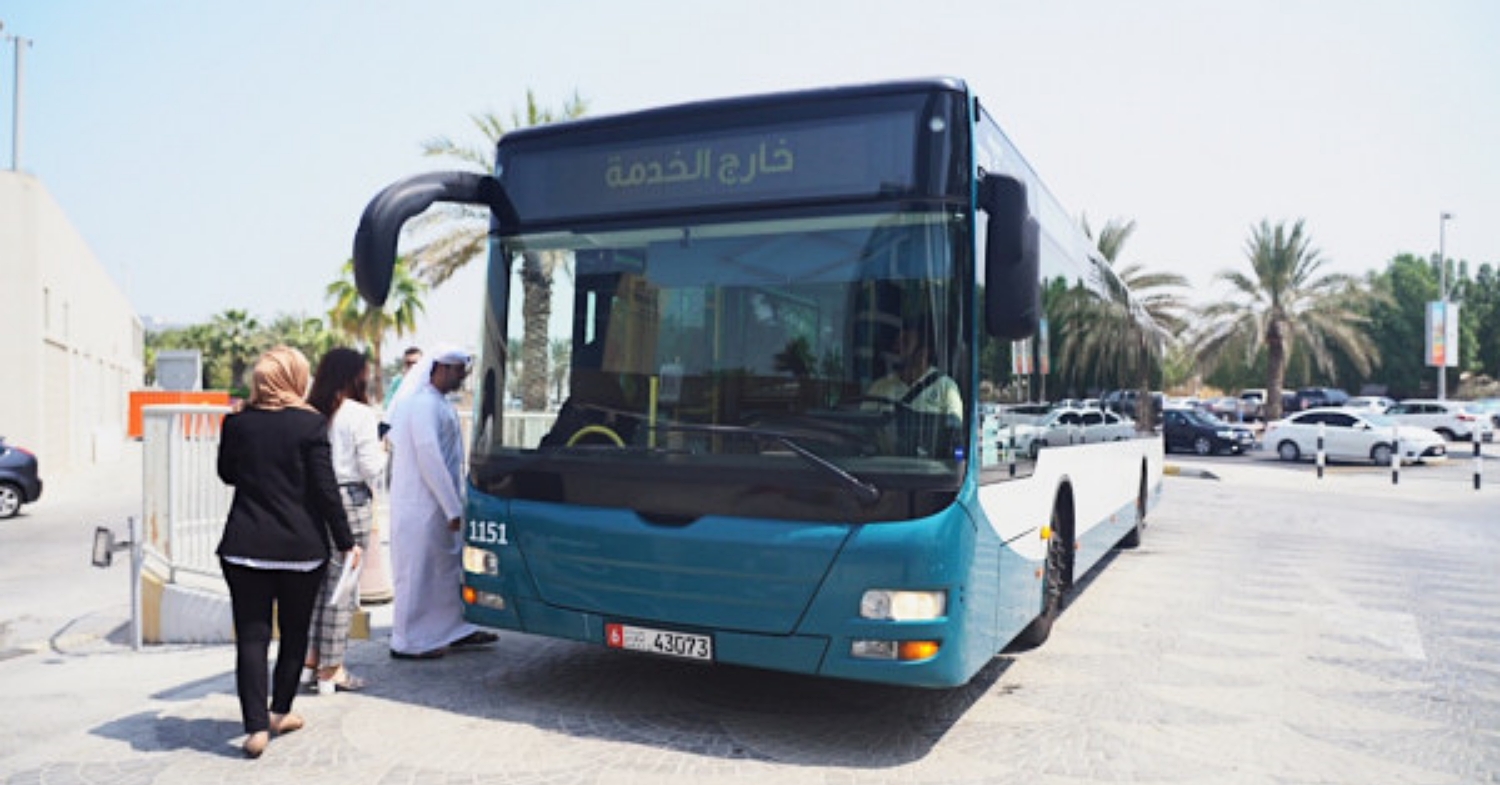 Abu Dhabi Deploys 146 New Buses for Commuters
With the introduction of the additional public buses, the frequency along the eight routes has increased, adding 146 daily bus trips to routes 7, 22, 23, 54, 56, 63, 94 and 102, reported Gulf News.
Furthermore, the public transport regulator, which operates under the Department of Municipalities and Transport, noted that the community bus services will also be resumed in Musaffah and Mohammad Bin Zayed City which will include: 
M01, 

M02, 

M03, 

M04, 

M05, 

A1, 

A2, 

A10,

A20, 

A40, 

B43, and 

B45 (X9)
The above bus services were temporarily suspended to limit the spread of COVID-19 but will be resumed from Wednesday, August 19. Meantime, bus routes 70, A18, and A19 will remain inactive. All other existing bus routes will start operations with normal operating hours.
Furthermore, all community bus services in Mussaffah, M01 to M05, will remain as paid services under the integrated fare system, making 328 trips each day.
And in line with existing safety measures and guidelines, the ITC has reiterated the importance of the use of face masks on public transport, as well as physical distancing between commuters. Also, the transport authority highlighted that it will continue to maintain regular sterilization of all vehicles.
The resumption of and additional bus services in the capital is part of the UAE's progressive steps in reopening the economy, allowing more workers to return to work and resume activities that have been affected by the coronavirus pandemic.
ALSO READ: Dubai Taxi installs isolators to avoid risks of COVID-19 infection