Now that vaccinations have been fully rolled out in the UAE, the government released a statement concerning new rules and protocols for visiting and accessing services in government agencies and ministries in person.
To access federal government offices and ministries, all individuals who have not been immunized against Covid-19 must provide a negative PCR test result, which must have been taken within 48 hours of the visit.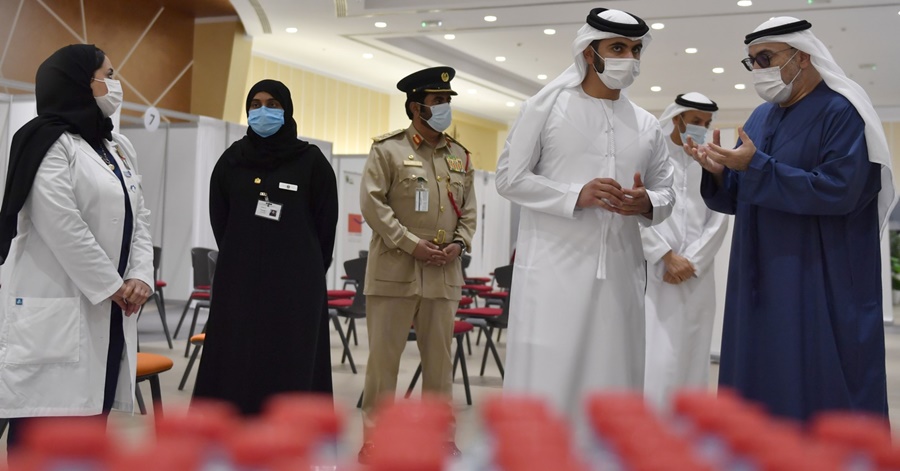 New Rules for Visiting Government Offices, Ministries to Take Effect Starting August 1
The new rule goes into effect on August 1, according to the Federal Authority for Government Human Resources (FAHR), the Khaleej Times reported.
This happened after the authority established new preventative measures for visitors to federal government offices and ministries in the UAE.
The FAHR stated on Twitter that the new order applies to clients, visitors, employees of outsourcing or service organizations, and anybody other than authority employees.
Starting August 1, here are the new set of rules for entry to be observed:
The following admission rules will be in force beginning August 1:
>>Those who have had two doses of the Covid-19 vaccination will be admitted.
>> If unvaccinated, visitors must have a negative PCR test result within 48 hours of their visit.
>> Those who are not eligible for the vaccine must present an exemption certificate as well as a negative PCR test result.
>> Children under the age of 16 are not subject to the terms of this circular.
READ NEXT: Everything You Need to Know About the Al Hosn App – A Necessity in the UAE