The new Deputy Director-General (D-G) of Dubai Health Authority (DHA), Dr. Alawi Alsheikh Ali, reassured the public that the emirate's Covid-19 crisis preparations plans are ready, and the authorities would respond swiftly to any evolving situation amid its intensified efforts to administer vaccines to all eligible nationals and residents.
As safety rules have been tightened to address the developing situation of COVID-19 in the emirate, Dr. Alsheikh Ali says that Dubai's health authority is prepared to carry out its crisis plan whenever an emergency crisis arises.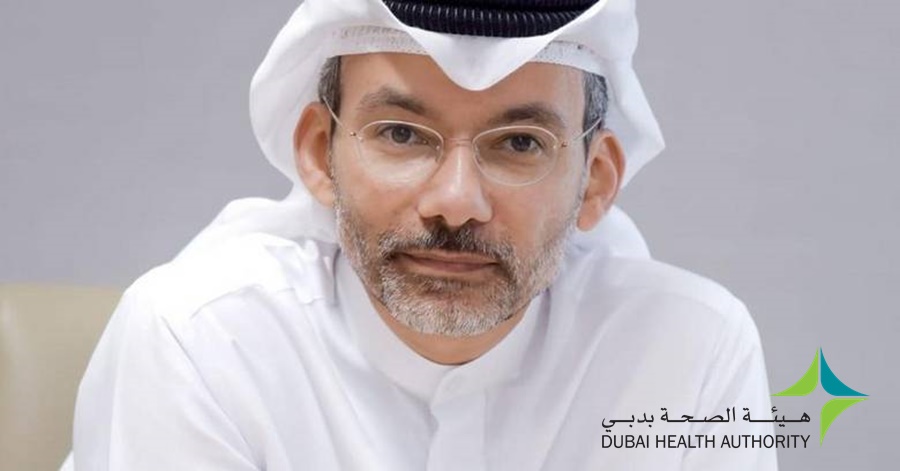 Dubai Ready for Any COVID Emergency with Crisis Plan, Says DHA
In an interview with the Khaleej Times, Dr. Alsheikh Ali said: "Dubai is comprehensively prepared to manage every aspect of the current situation. Crisis plans have been developed for all possible scenarios".
Dr. Alasheikh Ali took over as the deputy chief of DHA at the end of January when His Highness Sheikh Mohammed bin Rashid Al Maktoum, Vice President and Prime Minister of the UAE and Ruler of Dubai, announced a shake-up at DHA's top-level leadership.
Prior to his appointment as head of the DHA, Dr. Alsheikh Ali had served as the Provost of Mohammed Bin Rashid University of Medicine and Health Sciences (MBRU) and the founding Dean of MBRU's College of Medicine. He holds a Bachelor of Science (B.Sc) degree from the Massachusetts Institute of Technology (MIT) and two Master of Science (MS) degrees from Boston University and Tufts University in the United States (US).
In line with the current situation in Dubai, the DHA deputy-director said Dubai has set up a total of 120 vaccination centers and is looking to establish more centers in the coming weeks.
He added that the authority has prioritized the vaccination of high-risk groups, but it aims to make vaccination available to all eligible as soon as possible.
When asked about the possibility of developing herd immunity against SARS-CoV-2, which causes Covid-19, Dr. Alsheikh Ali explained that available studies point out that 70 percent or more is the minimum threshold for herd immunity when it comes to viral disease.
"Herd immunity takes place when a large number of people in a community become immune to a certain disease, making it difficult for the virus or the infection to spread. This threshold is influenced by the infectiousness of the virus and the efficacy of the vaccines," he said.
In line with this, the DHA deputy-director reassured everyone that the authority will continue to provide the community with safe, effective, and efficient Covid-19 vaccines to achieve its aim and make the vaccine available to everyone eligible in Dubai.
READ NEXT: Where to Book an Appointment for COVID-19 Vaccination in the UAE