An active Filipino volunteer who has helped in the distribution of free meals last month has passed away due to complications of coronavirus, his family and the Philippine Consulate General in Dubai have confirmed. 
Also Read: FREE Coronavirus Tests in UAE for All Domestic Workers, other segments
The Filipino volunteer, Melchor Corpuz Mandac, who was originally from Jones, Isabela, in the Northern Philippines, was among the first to respond to the UAE government's call to serve as volunteers. He was 48.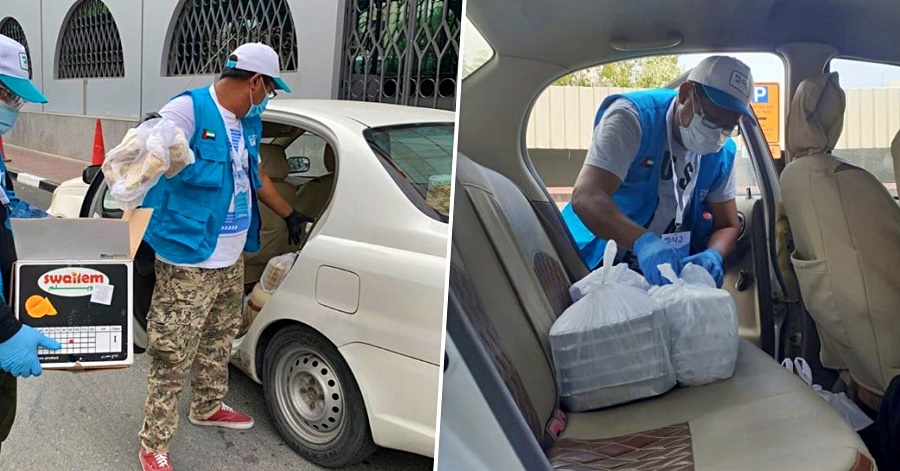 Filipino Volunteer Succumbs to COVID-19 in Dubai
Melchor was part of the group of volunteers who came out to render service at the time the Filipino community in Dubai needed relief and assistance from the UAE government, as shared in a report by Gulf News. 
One of the tasks Mandac and his group had to do was to move from house to house to distribute free meals from the government and socio-civic organizations.
They also checked with the residents and asked them what they needed and actively disseminated information regarding the coronavirus, while relaying the needs of the residents to relevant authorities. 
Mandac's sudden passing came as a huge blow to his family and friends, as he was known to be a compassionate and helpful man.
Commenting on Mandac's call to duty, Ibrahim Robel Beltran, one of the team leaders of Filipino volunteers shared, "He was very careful while doing his duties as a volunteer." 
A tribute to Melchor:
Beltran added, "As a front-liner, he was armored, weapons up – so to speak. He never took off his mask or removed his gloves. He never got close contact with anyone. There was always a distance and arms were stretched before he handed any food or items to anyone."
However, despite observing protocols, the invisible enemy is not so easy to beat and eventually took over Mandac's health.
Mandac's team leader, Ruben Jojo De Guzman, 52, said that Mandac last reported for volunteer duty on April 30, and was called to report back to work on May 2, after the movement restrictions have been eased. 
ALSO READ: All Mall Employees in Abu Dhabi to Undergo Mandatory COVID-19 Testing Ahead of Mall, Facilities Reopening
De Guzman added that Mandac worked in an industrial area in Dubai, where he was a senior machine technician. 
The team leader also shared that Mandac was always in top form – always ready to report for volunteer duty and has served as one of the trainers in their group.
Despite Mandac's readiness and commitment to serve, he had already experienced mild coughing back in January and February.
De Guzman then shared that shortly after returning to work, Mandac called him up and informed him that he was having a fever so he advised him to go to the hospital to get a check-up. 
"He (Mandac) felt better after a few days but he felt sick again on May 8; so I told him to go back for a medical check-up," De Guzman said.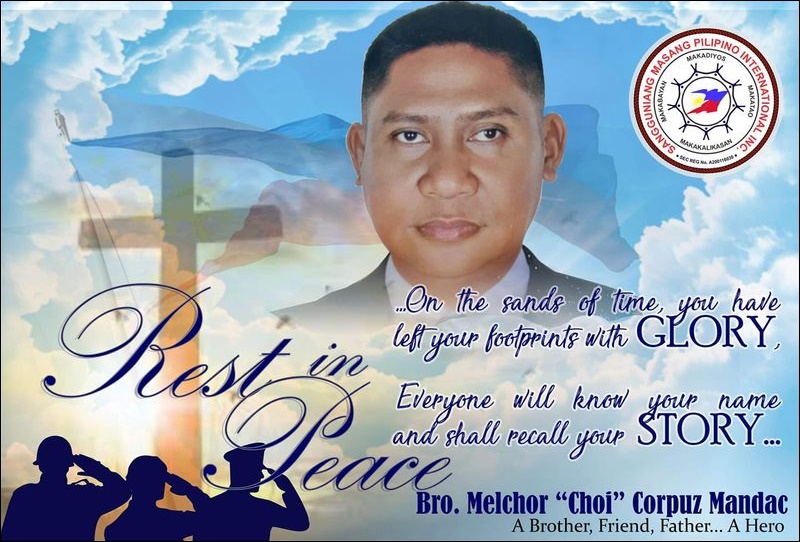 Initially, Mandac dismissed the symptoms and considered it as the common flu brought by his recurring urinary tract infection (UTI). However, on May 10, Mandac began to experience and complain about difficulty in breathing. 
"He was rushed to the hospital by a friend. He was confined and put on an IV (intravenous drip). He was still okay and he even sent me his photo at the hospital ward on WhatsApp," De Guzman said.
However, it did not take long until Mandac's lungs collapsed and his vital organs deteriorated. And on May 12, around 1:25 in the afternoon, De Guzman shared that they received a message in their WhatsApp group that their friend had succumbed to the disease. 
Mandac will be remembered by his family, colleagues, and the Filipino community in Dubai, as someone who had the heart to serve others. 
Below is a post tribute about Mandac:
Philippine Consul-General Paul Raymund Cortes said Mandac was the 28th Filipino to have passed away from coronavirus in Dubai.
Cortes shared that Mandac was "a quiet volunteer who didn't mind doing whatever was asked of him. He did not look for glory or anything that would highlight him as a leader. One of his tasks was to accompany me during Filipino community events."
Thank you, Melchor Corpuz Mandac for your service and may your soul rest in peace. Our deepest condolences and prayers go to the family of the bereaved. 
ALSO READ: Filipina Nurse Based in Abu Dhabi Dies due to COVID-19 Complications