Was inside Deira City Center Mall today and I chanced upon a long line people in the Baskin Robbins counter. Upon inquiring, I found out that they're giving away FREE Ice Cream to celebrate Dubai's victory in the EXPO2020 bidding.
Baskin Robbins Dubai – DCC, Dubai, UAE.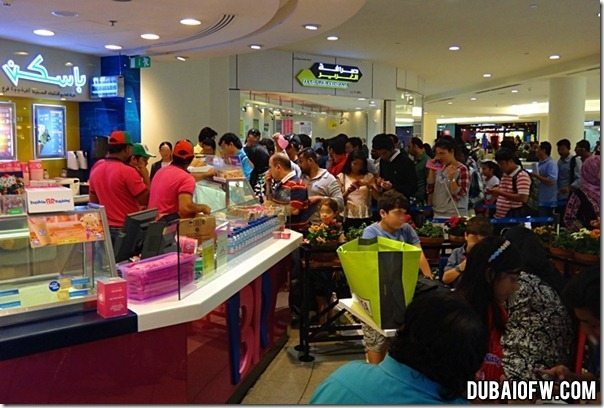 In the Philippines, Baskin Robbins is a brand that's more on the high-end market price-wise. I'm a big fan of this ice cream brand and they're present like sprouting mushrooms all over the city. I guess the Emiratis have a fondness for sweets and what better way to entice the locals and even expats than setting up plenty of Baskin Robbins branches around the UAE!
Anyway, I was glad to have gotten a coupon to get my free ice cream scoop!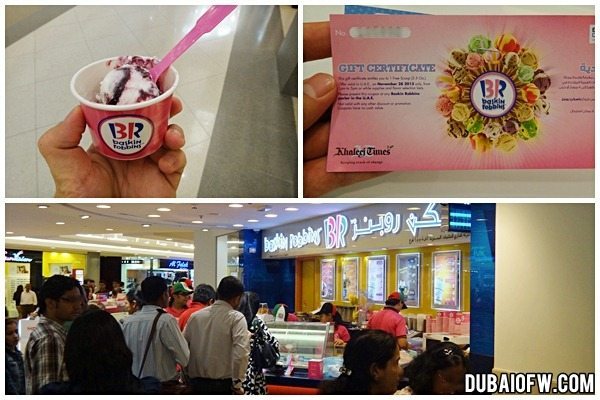 I also received a buy one take one coupon to redeem before the year ends. Reading the BR gift certificate, this has also been made possible with the Khaleej Times and the Arabian Radio Network (ARN).
Thank you guys and congratulations again to Dubai for the EXPO2020 win!