It turns out that it was not only Baskin Robbins that was giving away free ice cream and stuff after Dubai was announced Winner of the Expo2020 (Exposition2020) bidding event. Other establishments like Tim Hortons, Cold Stone Creamery, etc. were also in the mood for celebration as they handed our free food, drinks and snacks to everybody.
Being inside the mall made it all the more worth the day after the official announcement as I had first-hand access to these food and drink places as they gave free treats.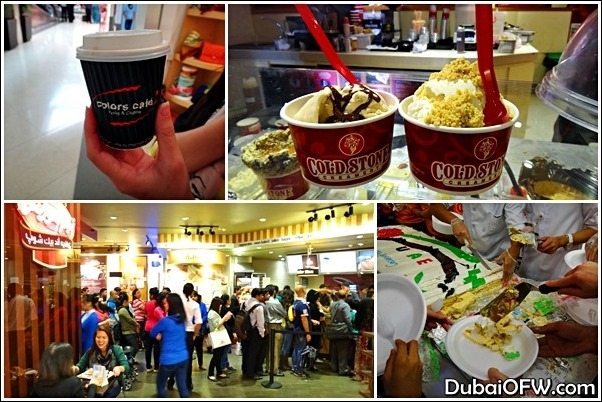 Long queue for free Food in Deira City center
FREE STUFF in Deira City Center Due to Expo2020 Win
These were the free stuff that were being given to anybody who wanted them:
Tim Horton's gave free sandwich and drinks of your choice.
Cold Stone Creamery gave free ice cream with toppings of your choice.
Baskin Robbins gave free ice cream.
Colors Cafe gave free coffee.
Carrefour Supermarket gave free cake.
NOT CONFIRMED
When I got home from the mall, I heard from my housemates that other fastfood shops like KFC and McDonald's were also giving free meals. I did not reach the food court during that day. Everybody was so busy and in a festive mood! How come?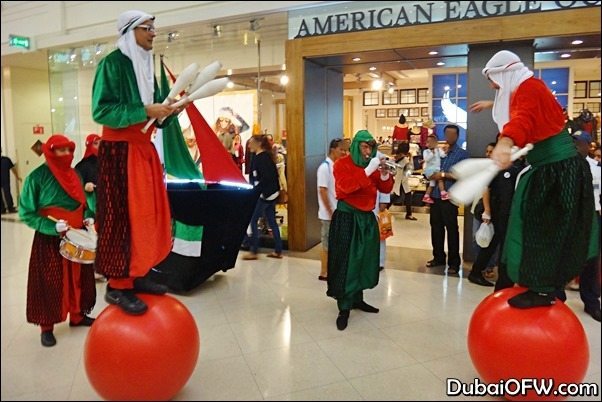 Expo2020 decision came right in time for the 42nd UAE National Day
Solid Exposition 2020 Campaign from Dubai
Dubai has been showcasing its capacity to host the biggest cultural event in the world. Actually, this state in the United Arab Emirates have been campaigning for months as if they've already won! So many promotions and advertisements can be seen about the Expo2020 everwhere – TV, radio, billboards, vehicles, buildings, etc.
Dubai has been intending to bag the coveted prize because this Expo2020 brings a lot of opportunities for everyone. I've heard that the Eiffel Tower and Heinz Tomato Ketchup were among the ideas conceptualized and made into a realization because of this Expo event.
Personally, this makes me look forward to that year because I want to see how Dubai looks like during that period. Given that I will have worked 7 years in the UAE by then, I will most likely have a better career ahead. This is truly exciting!