Dubai, UAE – Monday 23rd September, 2019: GITEX Shopper 2019, the region's favourite and longest-running consumer electronic bonanza, officially opens at Dubai World Trade Centre (DWTC) today (Tuesday 24th September).
Also Read: What to Expect in this Year's GITEX Shopper Festival
A range of new products, activities and features await more than 100,000 gadget-seekers and consumer technology visitors over five days at DWTC. Running in Sheikh Saeed Halls 1-3 until Saturday 28 September, GITEX Shopper 2019 returns with the region's best electronics deals and promotions, daily prizes, giveaways and interactive experiences to keep electronic fans of all ages entertained.
"The appeal of bumper deals, unbeatable promotions on the latest electronics and a raft of additional try-before-you-buy experiences across the show floor ensure GITEX Shopper continues to attract visitors year-after-year," said Trixie LohMirmand, Senior Vice-President, DWTC, the event organiser. "Smart home products will take centre-stage this year via a dedicated zone, which enhances the shopper experience and provides visitors with added support to aid in the purchasing process."
SHOPPER SMART HUB
In partnership with Jumbo Electronics, the new Shopper Smart Hub will showcase smart home products, including new connectivity, security, automation and entertainment launches from various household brands. In addition to exclusive products, bundles and offers, the dedicated zone will be staffed by experts to advise and provide tips on the best products for every need.
"Smart devices require specialised installation to make sure they seamlessly talk to each other and works to solve the customer's needs," said Pankaj Kumar, head of OmniChannel Retail at Jumbo Electronics. "It's important to experience the products before you buy and then get a reliable team to visit your home to assess the requirements and recommend the right products. Jumbo's Unwired Crew provides at-home services for a free evaluation for Smart Home devices, followed up by purchase advise and expert installation services to that customers get their best Smart Home."
Commenting on growing regional demand for smart home products, Anup Sk, Business Manager at Mobile Outfitters added: "Smart devices are going to be an integral part of people's lives in the future. As convenience is the king in today's world smart devices successfully fulfil this need."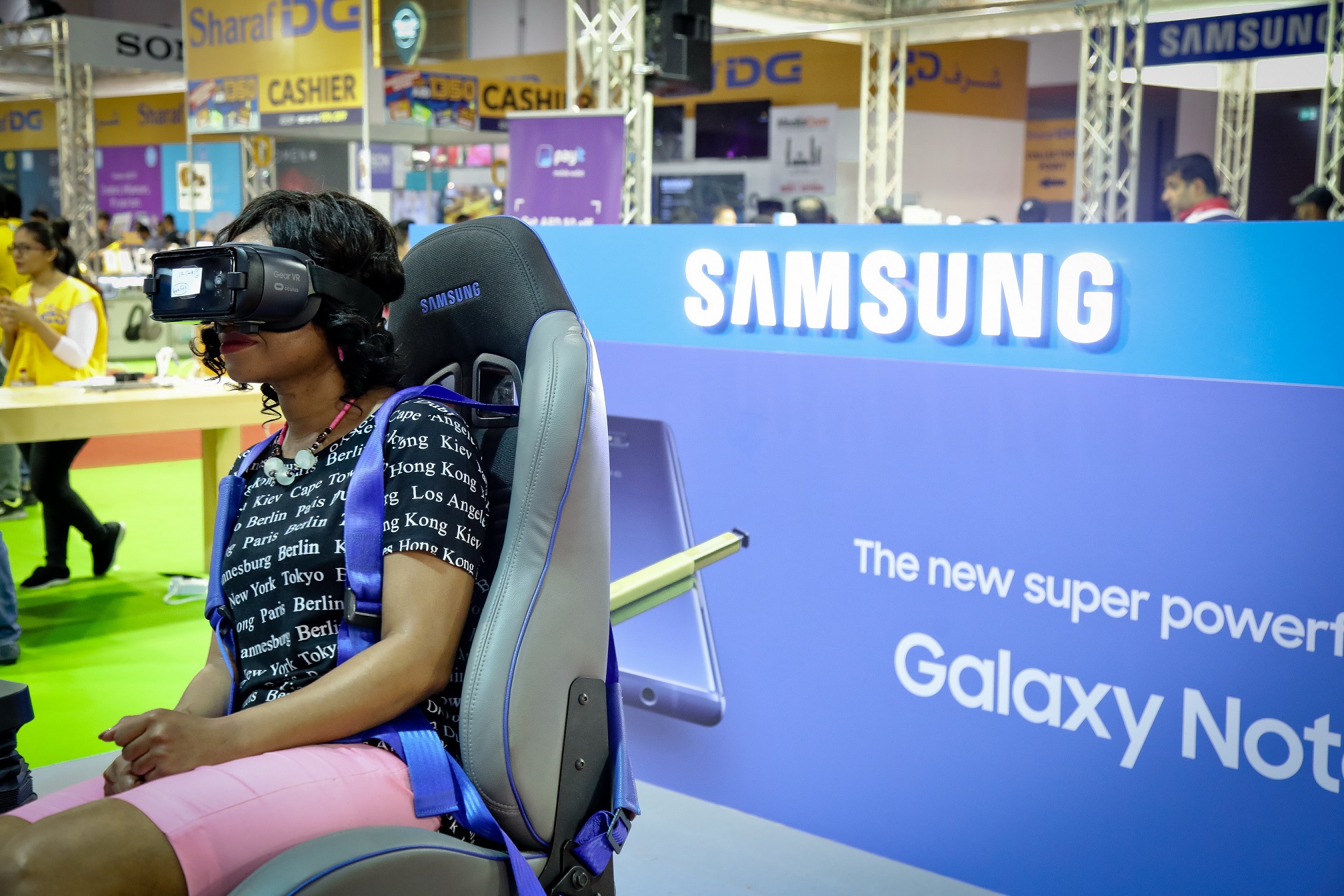 GAMING ZONE LEVELS UP FOR 2019
The returning Shopper Games will again feature numerous PC and console tournaments throughout the five-day event, with exhibitors offering exclusive discounts and deals on products and accessories to meet gamers' demands.
First-time exhibitor, Monster, is offering up to 20 per cent discounts on its range of high-performance notebooks and accessories designed for gamers and business executives who travel frequently. "The gaming sector is a fast-growing, attractive, niche market in the industry," said Elif Ünal Pekçetin, Monster's sales and marketing representative. "The strategic location of Dubai means GITEX Shopper is the ideal meeting point for gaming lovers."
SMARTPHONES AND LARGE SCREEN HDTVs TOP SHOPPING LISTS
GITEX Shopper sales continue to be led by smartphones, PC and laptops, HDTVs, accessories and home appliances, according to research from the 2018 event. New research released by DWTC shows that 30 per cent of 2018 visitors waited for the show to buy electronics, with more than half – 54 per cent – delaying planned electronics purchases until GITEX Shopper to ensure the best deals. That's music to the ears of GITEX Shopper exhibitors.
"With data and streaming services becoming more popular, we are seeing growing demand for larger TVs and smartphones. We also see a trend of lighter and thinner laptops and a growing interest in smart home products. UAE consumers have always been tech savvy – and they know they can get the best deals in the latest gadgets and technology at GITEX Shopper," said Jumbo's Kumar.
LET US ENTERTAIN THE KIDS
In a dedicated zone aimed at bringing additional enjoyment to younger visitors, GITEX Shopper has partnered with Kidzania to host a range of activities each day of the show with face painting, arts and crafts, and painting on offer throughout.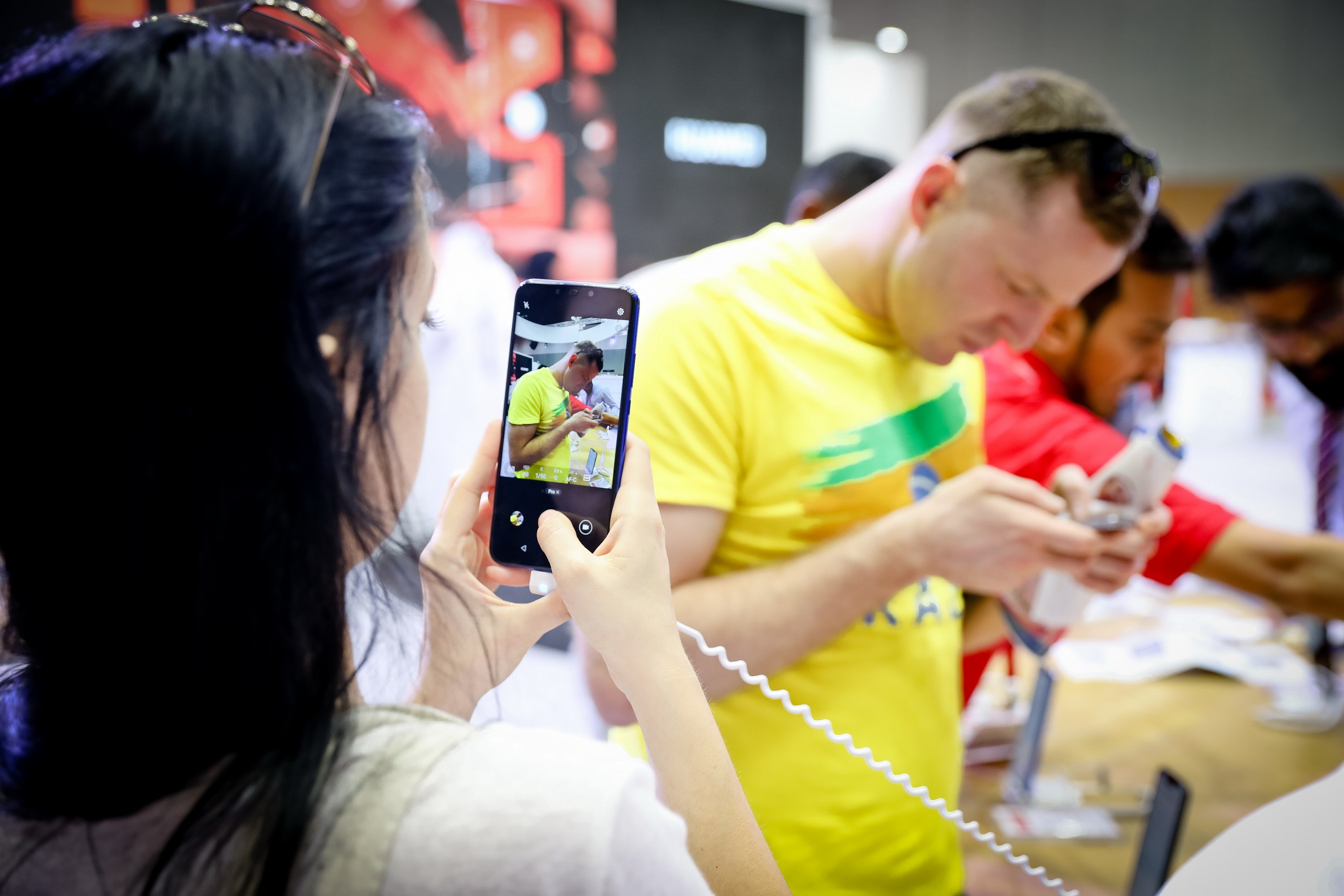 GITEX SHOPPER TRADE-IN
Following its runaway success last year, the GITEX Shopper Trade-in also returns this year. The initiative rewards visitors with vouchers to spend during the exhibition when they recycle their unused electronics during a five-day amnesty.
Key exhibitors participating at this year's event include Jumbo Electronics Co. Ltd. LLC, Sharaf DG LLC, EMax Electronics, Axiom Telecom LLC, Huawei, Dell, MSI, Logitec, Alienware, Acer, Monster Notebook Fujairah Media Zone Creative City, Micro-Star Int'l Co. Ltd., Aamal, Al Safeer Group of Companies, Citibank, Collector Consulting FZ LLC, First Abu Dhabi Bank (FAB), KY Style Home General Trading FZE, NextBuy SP. Z.O.O., Nishat General Company LLC, Right View Trading LLC, Thumbay Pharmacy LLC, Time House Trading LLC, Tradex Middle East, Yuet Meng Trading Co Pte Ltd,  Drishya General Trading Co. LLC,  Life Pharmacy, and Nia General Trading.
GITEX Shopper 2019 is open daily from 11:00am – 11:00pm. Tickets are pegged at only AED 20. Children under five enter free while student groups of 50 and above can get tickets at AED 10 per student. Creating even more convenience, visitors spending more than AED300 will get six hours of free parking at DWTC. Tickets can be bought now through https://www.gitexshopperdubai.com
For the latest on GITEX Shopper 2019 news, visit www.gitexshopperdubai.com or follow the event on Twitter, Facebook and Instagram.