Abu Dhabi has installed cutting-edge scanners to detect probable Covid-19 positive cases. Videos on social media show the police using a mobile gadget to scan residents seated inside their cars.
READ NEXT: New COVID-19 Breath Test on Trial to Cut Waiting Time from Hours to Seconds
The scanners will be utilised at Abu Dhabi entry points, Musaffah entry/exit points, and select public venues during the pilot period.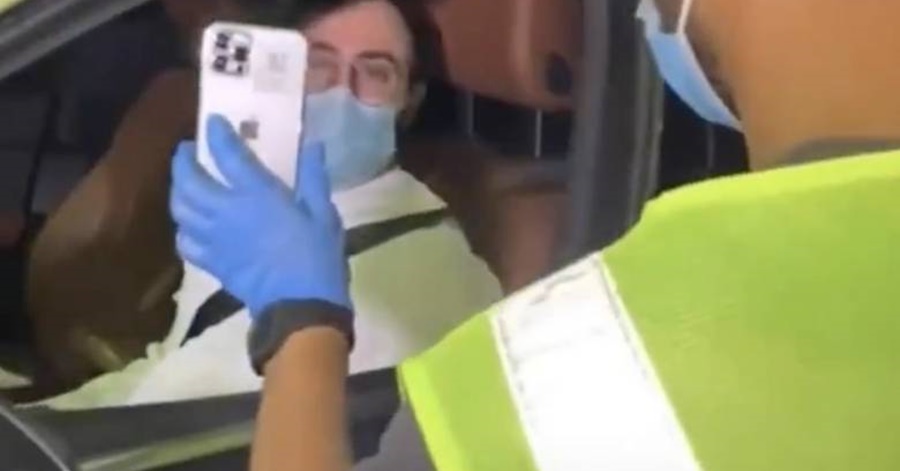 Getting Scanned for COVID-19? Here's How it Works
According to the Abu Dhabi Emergency, Crisis, and Disasters Committee, the new "state-of-the-art" scanners will supplement existing Covid safety preventive measures while making no changes to existing protocols.
The technology detects probable Covid-19 infection and offers instant results. It operates at a distance and is useful for bulk screening, such as at public entrances.
If the scanner determines that a person is not sick, they are allowed to enter. If the scanner goes red and a person is identified as potentially infectious, they must perform a PCR test within 24 hours. All PCR testing relating to red results are free of charge.
The new scanner system will supplement the existing preventive measures. People entering Abu Dhabi must now have a negative PCR test result within 48 hours or a negative DPI test result within 24 hours.
The approach is consistent with Abu Dhabi's four-pillar plan for combating Covid-19, which focuses on vaccination, active contract tracing, safe admission, and the implementation of preventive measures.
كيف تعمل تقنيات #المسح الجديدة في #أبوظبي؟#برق_الإمارات pic.twitter.com/zhXiv606v9

— برق الإمارات (@UAE_BARQ) June 16, 2021
In line with this, listed below is everything you need to know about the new scanners:
The technology:
 A handheld device screens people (without recording) for potential Covid-19 infections
 It provides immediate results
 It is operated from a distance
 It is effective for mass screening, such as at the entry to public locations
Pilot phase locations:
Entry points to Abu Dhabi
Select public locations on Yas Island
Designated points to enter/exit Musaffah
Those who will receive a negative result may proceed to what they have to do. However, those who scanned as potentially infected will need to undergo a PCR test within the next 24 hours, free of charge.
READ NEXT: Where to Book an Appointment for COVID-19 Vaccination in the UAE