If you think you have symptoms of the novel coronavirus that has been going around, there's no need to panic, because you can get tested for COVID-19 in the UAE.
Also Read: Avoid Wearing N95 Face Masks, Says UAE Ministry of Health
Based on guidelines set by the Ministry of Health and Prevention (MOHAP), Dubai Health Authority (DHA), Centre for Disease Control (CDC), and World Health Organisation (WHO), hospitals in the UAE follow a strict protocol in screening possible COVID-19 cases.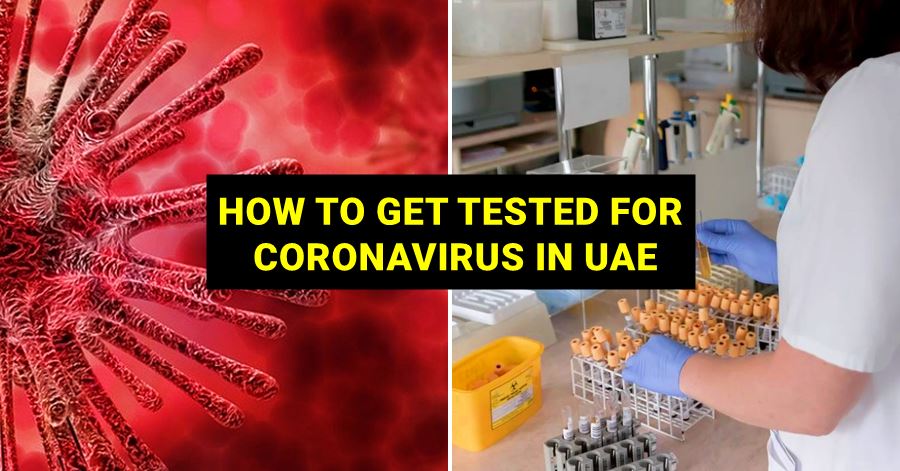 Guide to Getting Tested for COVID 19
According to Dr. Abdulla Al Rasasi, Head of Preventive Medicine Section at DHA's Public Health Protection Department, not everybody with cold and flu symptoms need to get tested.
"People who require to undergo a screening for COVID-19 are those with upper or lower respiratory symptoms — with or without fever or anyone with a severe acute respiratory infection without an alternative explanatory diagnosis, such as a flu," the doctor said, as cited by Gulf News.
"And the person has traveled to a country with widespread transmission of COVID-19 in the last 14 days prior to the symptoms; or the person has cared for or come into contact with an individual known or strongly suspected to have COVID-19," he added.
Likewise, Dr. Ahmed Abdel Hameed, a specialist in Internal Medicine at the Medcare Women and Children Hospital, said that a "suspected case" is a person who has been in close contact with a COVID-19 patient, or has traveled within the past 14 days to China, Hong Kong, Iran, Italy, Japan, Singapore, or South Korea.
"Such individuals are made to answer a detailed questionnaire while they are are triaged," he explained. "Based on their replies they are quarantined in a negative pressure room. These rooms are such that they do not allow air from within to go outside to contain any airborne spread."

Procedure for COVID-19 Testing
Here is the general procedure for COVID-19 testing in the UAE:
A person is checked for symptoms including cough, fever, sneezing, diarrhea, nausea, vomiting, pain in the throat, shortness of breath, and upper or lower respiratory system infections.
A throat swab is taken from the person and sent to the Central Virology Lab at Latifa Hospital.
Within 24 hours, the lab results will confirm if the person is negative or positive for COVID-19.
If the result is negative, the patient is given symptomatic treatment for cold or flu.
If the result is positive, the health ministry is notified and the patient is brought to an isolation ward designated for COVID-19 patients.
Tips for Avoiding COVID-19
In order to avoid getting infected with COVID-19, Dr. Al Rasasi advised everyone to refrain from hugging or touching a person who is sick, even if due to a common cold.
Similarly, Dr. Hend Al Awadhi, Head of Health Promotion and Education Section at DHA's Public Health Protection Department, advised people with a flu to wash their hands thoroughly, cover their mouth when coughing or sneezing, and dispose of tissues properly.
To those who are sick, she advised: "Stay indoors, stay at home, and get the rest you need. If you fall under the category that requires COVID-19 testing, take all necessary steps to prevent the spread of infection and go to the nearest healthcare centre."
Meanwhile, the DHA asked everyone to rely only on information from official sources. For queries, people may contact:
DHA call centre — 800342
Estijaba service at operation center, Department of Health — 8001717
Ministry of Health and Prevention — 80011111
If you have cold and flu symptoms, been exposed to a COVID-19 patient, or traveled to any of the countries cited above within the last 14 days, seek to be tested immediately. After all, it is better to be safe than sorry! In addition, here are more tips for protecting yourself from the novel coronavirus.