On Tuesday, April 28, the Abu Dhabi Department of Economic Development (ADDED) announced that all owners and managers of malls and commercial centers must comply with the set conditions and instructions that were released by the department to allow their commercial facilities across the emirate's three regions Abu Dhabi, Al Ain and Al Dhafra to reopen.
Also Read: 17 Photos: What to Expect as Malls in Dubai Partially Reopen
Based on the circular released by ADDED, malls and other concerned commercial facilities must organize special coronavirus (Covid-19) screening for all of their in-store employees to be issued a certification allowing them to re-open and commence work.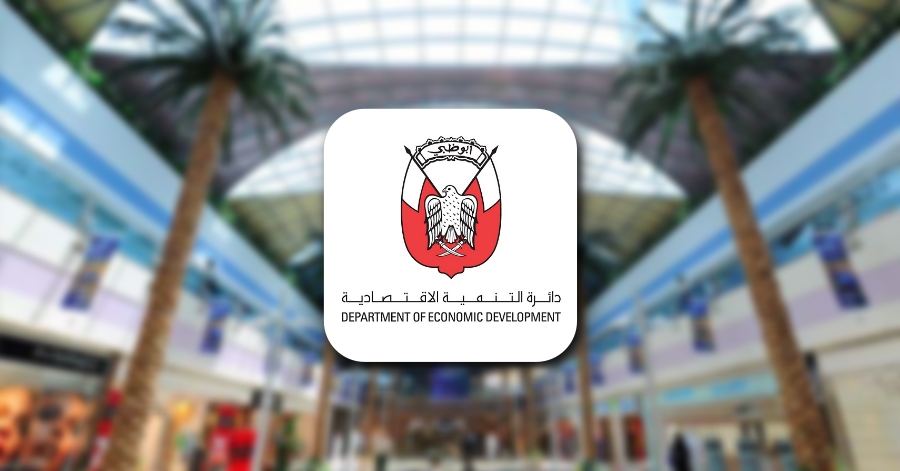 Mall Employees in Abu Dhabi to Undergo Mandatory COVID-19 Testing Before Reopening of Malls, Establishments 
According to the terms stated in the department's circular, the shoppers should pass through the main entrances of the commercial centers and malls, where thermal scanning cameras have been set up, as shared in a report by WAM.
Anyone experiencing fever or high body temperature, as per the directives, will not be allowed to enter the mall or other establishments.
This will also be enforced on all employees of malls and establishments in Abu Dhabi before starting their daily work shifts.
.@AbuDhabiDED has issued a series of comprehensive health and safety guidelines for malls in order to re-open to the public. Once malls have fulfilled all requirements, DED will approve re-opening and conduct regular inspections to ensure compliance. pic.twitter.com/VVh0jI7Y9A

— مكتب أبوظبي الإعلامي (@admediaoffice) April 27, 2020
The ADDED emphasized that the management of malls and centers must complete the implementation of all the required obligations and procedures to be able to obtain the department's approval to reopen their facilities.
In line with this, malls and concerned establishments will closely coordinate with the DOH to conduct the tests for the employees of the shopping malls and establishments at one of its designated examination centers or to identify times and places where tests can be carried out inside the commercial facilities that wish to reopen their doors to the public. 
As malls begin to re-open in #AbuDhabi, subject to @AbuDhabiDED approval, customers are required to follow precautionary guidelines for visiting, shopping and dining.
Masks and gloves must be worn, and bringing your own bags from home is advised. pic.twitter.com/aBaKPMP2uG

— مكتب أبوظبي الإعلامي (@admediaoffice) April 27, 2020
On Tuesday, Abu Dhabi Health Services Company, SEHA, has completed around 20,000 coronavirus tests for mall and shop employees across the Emirate of Abu Dhabi.
The SEHA initiative also aims to enhance the employees' awareness about COVID-19, its symptoms, and how to appropriately follow the outlined precautionary measures.
According to Mohammed Hawas Al Sadid, CEO of Ambulatory Healthcare Services at SEHA, "Since the outbreak of COVID-19, we have been working closely with the UAE's leadership and other government entities to minimize the spread of the virus and protect our community."
Al Sadid shared: "As the Emirate of Abu Dhabi now prepares for its shopping malls to reopen, the safety and wellbeing of their employees and the community of Abu Dhabi remain our top priority."
He added that their network, facilities, and professionals are committed to ensuring that the re-opening of malls is in adherence to the guidelines and precautionary measures established by ADDED.
According to SEHA, mall and shop employees visited seven of SEHA's drive-through screening facilities across the Emirate of Abu Dhabi, located in Abu Dhabi city, Al Wathba, Al Bahia, Al Ain, and Al Dhafra over the weekend to undergo the COVID-19 test and ensure they are healthy before returning to work.
Aside from undergoing the COVID-19 screening, employees were also taught the importance of social distancing, regular sanitization, the appropriate use of masks and gloves, and temperature checks for themselves and their customers.
In a press release shared by SEHA, the company shared that it has opened 14 drive-through testing facilities across the nation and the testing of the thousands of workers in their residents across Abu Dhabi.
Here's a video shared by SEHA/Twitter:
In preparation for the reopening of malls in #AbuDhabi, we have been operating Covid-19 testing centers around the clock.
20,000 employees have completed tests so far at 7 drive-through testing centers. pic.twitter.com/3EJdutFR9J

— SEHA – شركة صحة (@SEHAHealth) April 28, 2020
ALSO READ: 12 Reasons Why I Feel Safe in the UAE during the Pandemic