International superstar Mariah Carey is having a concert in Dubai, and it's absolutely free! The famous singer, along with acclaimed Emirati artist and Expo 2020 Dubai Ambassador Hussain Al Jassmi will kick-start the One Year to Go countdown to the World Expo. Yay!
ALSO READ: Meet the Mascots of Expo 2020 Dubai
The free concert will be held on October 20, 2019 at Burj Park in Downtown Dubai. There will be a spectacular light show on the Burj Khalifa, family-friendly festivities across all emirates from 5 pm to 10 pm, and a countdown at 8:20 pm (or 2020) — the exact time that Expo 2020 Dubai will be launched on October 20, 2020. Cool!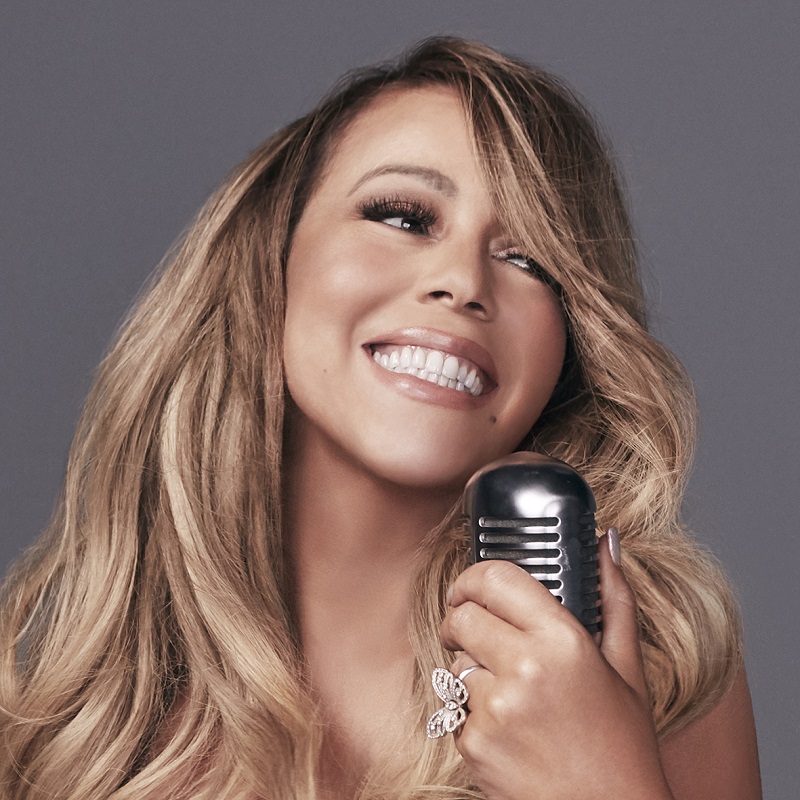 Carey & Al Jassmi to Headline Free Concert at Burj Park – One year before Expo 2020 Dubai
From October 20, 2020 to April 10, 2021, millions of visitors from all over the world will be joining Expo 2020 Dubai. With the theme, "Connecting Minds, Creating the Future," the event will feature over 60 live shows per day, magnificent exhibits, state-of-the-art technologies, and more. Indeed, it would be the largest event to be staged in the Arab world!
To kick-start the countdown to Expo 2020 Dubai, acclaimed artists Carey and Al Jassmi will headline a free concert in Burj Park, where 7,500 visitors are expected to come. Popular Bollywood actress Shraddha Kapoor will also be making a special appearance!
Carey is one of the bestselling artists of all time, with more than 200 million records sold and 18 US number one singles, including the popular hits Hero, Fantasy, and We Belong Together. Meanwhile, Al Jassmi is a bestselling Arabic-language artist, whose songs include Bawada'ak and Boshret Kheir. Both artists are also known for their humanitarian involvements.
"This is a unique opportunity for everyone in the UAE to showcase the nation's spirit of warmth, optimism, and tolerance on the global stage that Expo 2020 provides," Al Jassmi stated. "As the UAE approaches its Golden Jubilee, I am delighted and honoured to play my part in showing how far we have come in the past 50 years, as well as our limitless aspirations for the future."
Aside from the concert at Burj Park, simultaneous festivities will be held across the UAE: at Louvre Abu Dhabi, Ajman Museum, Umm Al Quwain Corniche, Fujairah Fort, Al Majaz Waterfront in Sharjah, and Al Qawasim Corniche in Ras Al Khaimah. These will feature musical performances, delicious food, and live streaming of the countdown at Burj Khalifa.
"As we celebrate a momentous milestone on the journey to Expo 2020, there is an ever-growing sense of excitement and togetherness throughout the UAE," said Najeeb Mohammed Al-Ali, Executive Director of Expo 2020 Dubai Bureau. "This will be reflected in the seven One Year to Go events around the emirates, showcasing the inclusive and collaborative spirit of the UAE."
"Across the nation, people of all ages and backgrounds will enjoy an evening of unparalleled entertainment and excitement," he shared. "We're delighted to welcome two stellar musical acts to the Dubai stage with Mariah Carey and Hussain Al Jassmi. The seven celebrations will not only wow everyone, they will also serve as a glimpse into why Expo 2020 will be the World's Greatest Show."
While the concert in Burj Park, Downtown Dubai is free, guests are required to reserve a ticket online at https://www.expo2020dubai.com/1ytg. Better act now, as tickets are bound to run out fast! As for events in the other emirates, these are not ticketed, though you'll have to come early as seats will be on a first-come, first-served basis.
ALSO READ: World's Greatest Show Preparations are on Track
Are you as excited as we are for the countdown concert to Expo 2020 Dubai? If so, then better reserve your free tickets now! And speaking of exciting events, all Filipinos are invited to join Barrio Fiesta in Dubai, a festive gathering of Pinoys that will be held this December at Zabeel Park.