As the growing number of expatriate residents stranded abroad has become a hot issue since the UAE has lifted air travel restrictions, the National Emergency Crisis and Disasters Management Authority (NCEMA) and ICA on Wednesday (August 12) announced, that all returning residents no longer need entry permits issued by the Federal Authority for Identity and Citizenship (ICA) to enter the UAE.
The announcement came as part of the second phase of the 'Residents Return Programme', and coincides with the end of the summer holidays for educational institutions and the resumption of commercial and social activities.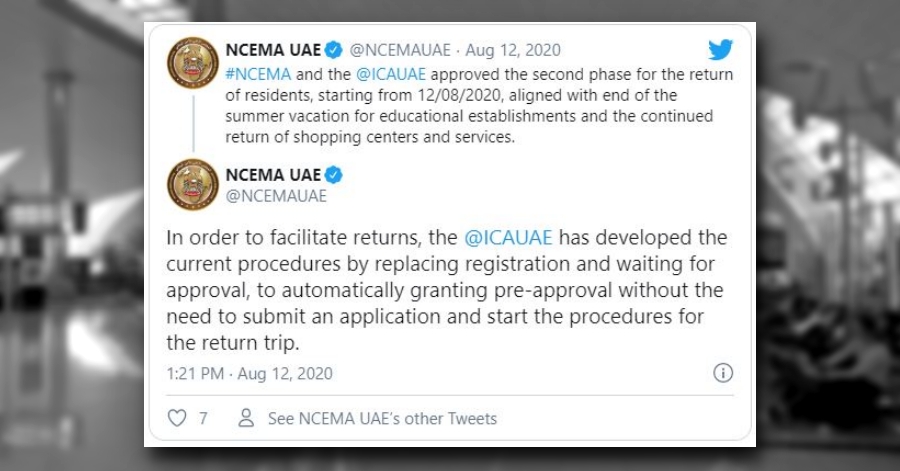 Expats No Longer Need Entry Permits from ICA to Return to UAE
Effective on Wednesday (August 12), travelers need not apply for an entry permit and automatic approval will be granted to those wishing to return to the UAE, the Khaleej Times reported.
In line with this, the Federal Authority for Identity and Citizenship has recommended those wishing to travel to upload their data- ID number, passport, and nationality – on the ICA website (https://uaeentry.ica.gov.ae) to verify the authenticity of their travel documents. 
#NCEMA and the @ICAUAE approved the second phase for the return of residents, starting from 12/08/2020, aligned with end of the summer vacation for educational establishments and the continued return of shopping centers and services.

— NCEMA UAE (@NCEMAUAE) August 12, 2020
However, a valid negative PCR Covid-19 test result from a government-accredited laboratory will still be required before any travel. Airlines carrying passengers must ensure the test is issued not more than 96 hours ahead of departure.
In line with this, the ICA emphasized that all precautionary and preventive measures will apply to residents upon their arrival into the UAE, per the approved protocols.
This includes undergoing a laboratory examination for Covid-19, where required, and subjecting oneself to approved quarantine following the established procedures, in addition to downloading the AlHosn app to ensure their health and safety of all UAE citizens and residents.
Meanwhile, the Federal Authority for Identity and Citizenship on Monday (August 10) extended the deadline for holders of expired entry permits and visas starting August 11, for one month, to enable them to leave the country and exempt them from fines.
New Procedures for Residents outside the UAE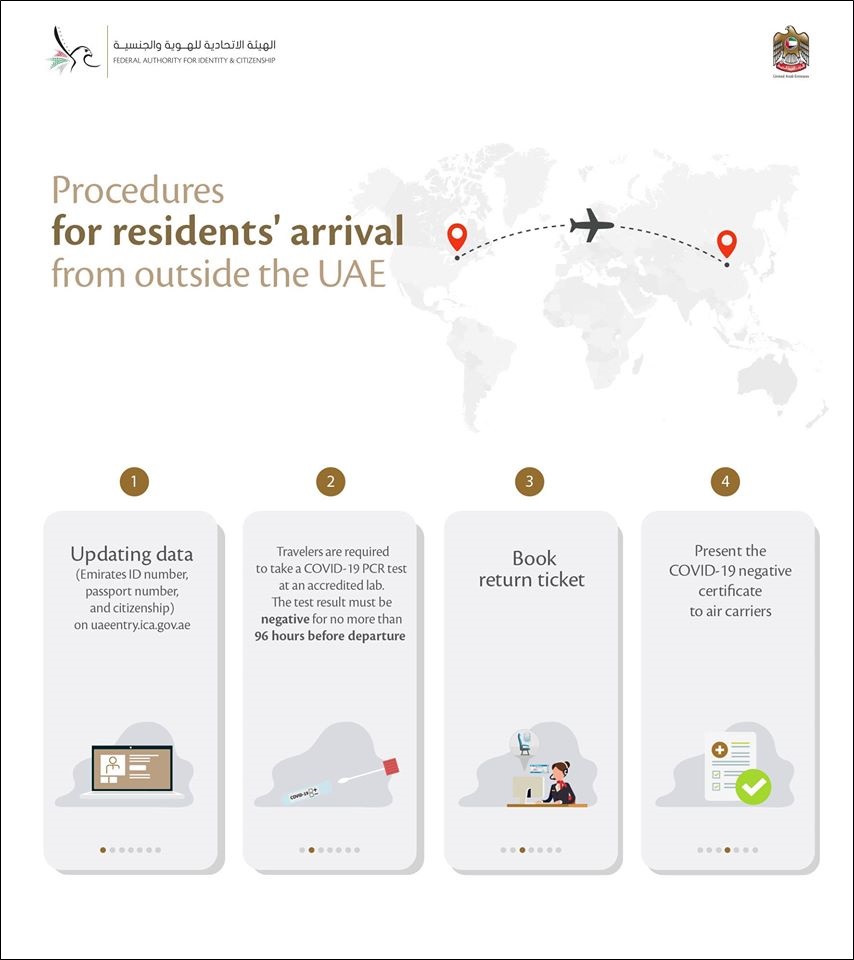 New Procedures for Residents upon arrival in UAE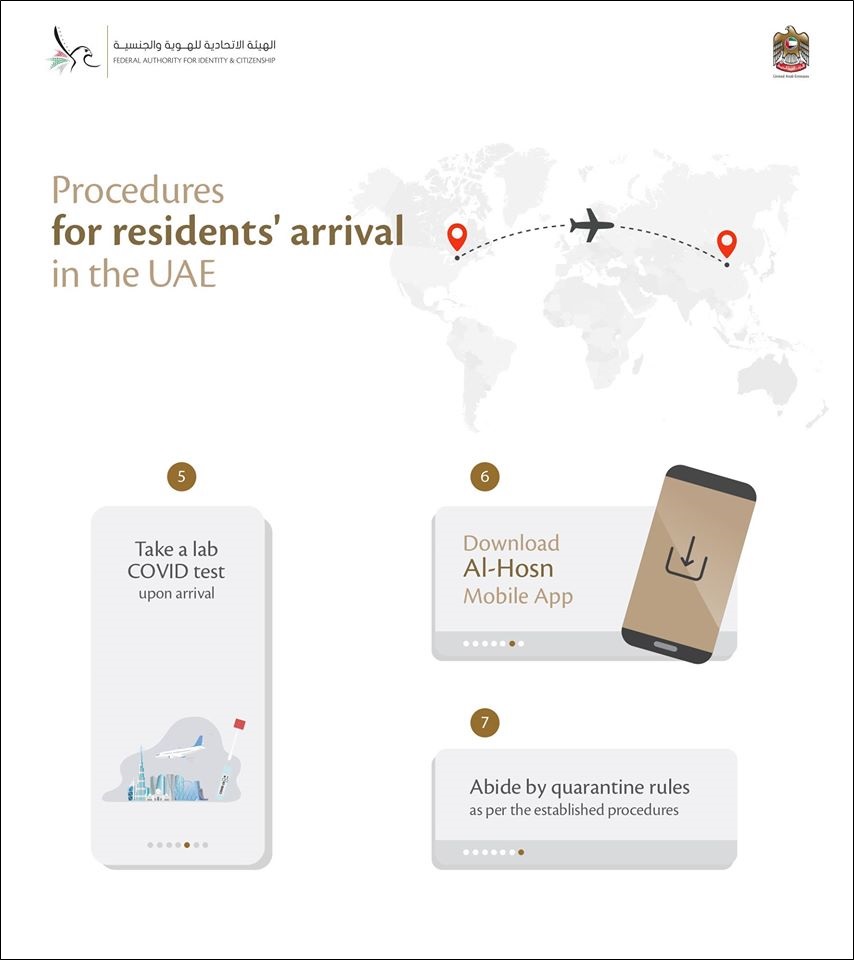 The decision is part of the national initiatives launched by the UAE and observes the UAE Cabinet's related decisions and regulations of entry and residency of foreigners.
The decision urges those eligible to leave the country within the set deadline to do so as this will help facilitate their return to the UAE.
ALSO READ: UAE Visit Visa Holders from India Can Soon Travel to UAE – Indian Ambassador
Procedures for residents' arrival to the UAE
____
#ICA #IdentityandCitizenship #UAE #COVID19 pic.twitter.com/vCzcy1Bksw

— Identity and Citizenship- UAE (@ICAUAE) August 12, 2020