Filipino boxing legend Manny Pacquiao teased the Dubai crowd by sharing the possibility of a boxing match sometime next year in this international city that never sleeps, suggesting he may reopen negotiations with Amir Khan regarding a possible showdown.
This development had his fans hopeful once again despite an earlier announcement from Khan regarding a matchup between him and Pacquiao in Saudi Arabia being repealed.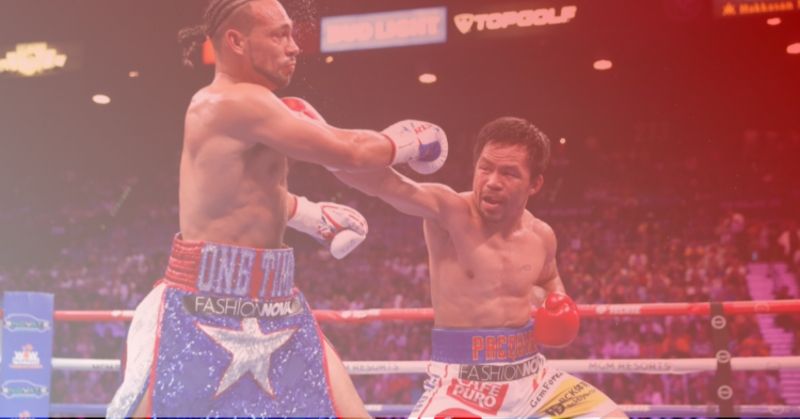 2020 Dubai Boxing Showdown versus Amir Khan: A Possibility – Pacquiao
However, the current WBA welterweight champion shared the exciting news at the Dubai Sports Council this week prior to the Maharlika Pilipinas Basketball League (MPBL) event at Hamdan Sports Complex, as shared in a report by the National.
According to the Filipino boxer turned senator, "I'm planning for next year; trying to make it for next year with a possible opponent. Especially Amir Khan wants to fight me. We will talk again. It would be a good fight."
Meanwhile, Khan, 32, has claimed a few months back in July that a fight between the former sparring partners had been confirmed for November 8 in Saudi Arabia.
However, the 40-year old Filipino boxer dispelled speculations when he announced that his next fight would probably be next year, citing his busy schedule for not accepting any fights for the rest of 2019.
Pacquiao also shared that he planned to be ringside for the welterweight world unification fight between Errol Spence Jr and Shawn Porter in Los Angeles by end of September.
For his agenda in the UAE at the moment, Pacquiao promises a weekend to remember for the basketball-crazy Filipino community in United Arab Emirates (UAE) as Maharlika Pilipinas Basketball League (MPBL) makes its breakthrough show overseas with the Dubai Invasion 2019.
In the meantime, the Manny Pacquiao-backed major sports event will be held at the sprawling Hamdan Sports Complex where close to 15,000 fans are expected to witness a pair of blockbuster matches featuring crack MPBL teams – inaugural season champion Batangas City Athletics-Tanduay, Davao Occidental Tigers-Cocolife and Imus Bandera-Khaleb Shawarma – on Friday and Saturday.
The Manny Pacquiao Basketball League, MPBL, was organized by the Filipino boxing icon in partnership with regional commercial and district-level leagues, aims to grow to incorporate North and South conferences where top teams from both divisions can take on teams from the Philippine Basketball Association.
The MPBL was the senator's way of encouraging the Filipino youth as well as athletes from far-flung areas to showcase their skills in playing basketball and to get a shot at making it to the biggest and most prestigious basketball league in the Philippines – the PBA.
ALSO READ: PBA players say "We miss our Filipino fans in Dubai!" as they prepare for huge PBA weekend at Coca-Cola Arena