Last week, Philippine Consul General Paul Raymund Cortes invited everyone to Bayanihan Festival 2018, which will be held on December 21 at the Dubai World Trade Centre (DWTC).
The festival is an annual event held by the Philippine Consulate in Dubai and the Northern Emirates. The Bayanihan Organizing Committee, along with JCA Event Organizers LLC, is currently preparing for this year's event, which will celebrate the Filipino culture!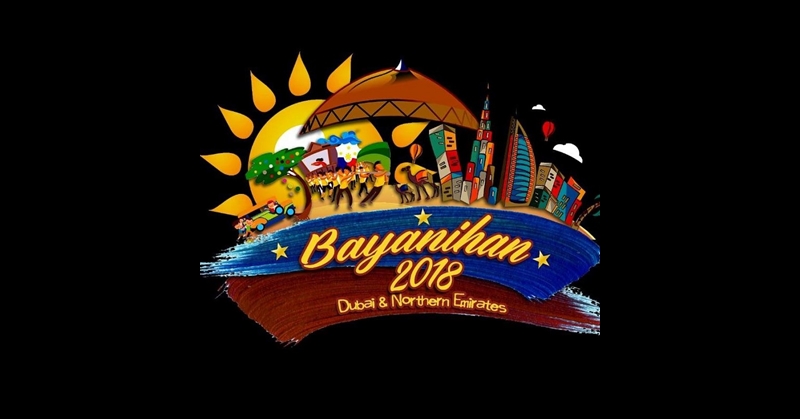 Exciting Contests at Bayanihan Festival this Year
This year's edition is bound to be the biggest and most exciting Bayanihan Festival yet! Get ready for the following events and competitions:
Clash of the Champions
This is a singing competition that would gather all the Pinoy singing champions in Dubai and the northern emirates. Now is your time to grab that microphone and sing your heart out!
Dakilang Bayani Awards
Do you know anyone who deserves to be called a "dakilang bayani" (noble hero)? How about a young person who is a "huwarang estudyante" (model student)? Give them the opportunity to be recognized by nominating them for these awards!
Magikero sa Disyerto
Got a talent for astounding the audience with magic? You could be the next "magikero sa disyerto" (magician in the desert) that we are all looking for!
Clash of Pinoy Deejays 2
Some Filipinos can sing, while others can bring any party to life with their catchy beats! If you are a Pinoy deejay in Dubai and the northern emirates, now is your chance to prove your worth!
Kislap ng Pasko
These words literally mean "spark of Christmas," with reference to the glittering "parols" (lanterns) that Filipinos like to put up during the Yuletide season. If you have a talent for creating colorful and eye-catching parols, then don't hesitate to join this contest!
Mr. & Ms. Teen Bayanihan 2018
A Filipino festival would not be complete without a pageant, and so the search is on for this year's Mr. & Ms. Bayanihan! If you are 13 to 17 years old, a Filipino citizen (or half-Filipino with a Philippine passport), standing at least 5 feet tall (for girls) or 5 feet 2 inches (for boys), and with a valid residence visa — come and join the advanced pageant screening on November 9, 2018.
With all of these contests, Bayanihan Festival 2018 is definitely going to be a hit! For more information about contest requirements and details, please visit the Bayanihan 2018 Facebook page and call the designated contact person(s) for the competition that you wish to join!
ALSO READ: Services Offered by the Philippine Consulate and Overseas Labor Office in Dubai