The Abu Dhabi government has announced a new travel requirement for visitors and residents entering the UAE capital. 
The new announcement mandates all international passengers arriving at the Abu Dhabi Airport to wear a tracking device as they undergo a 14-day mandatory quarantine.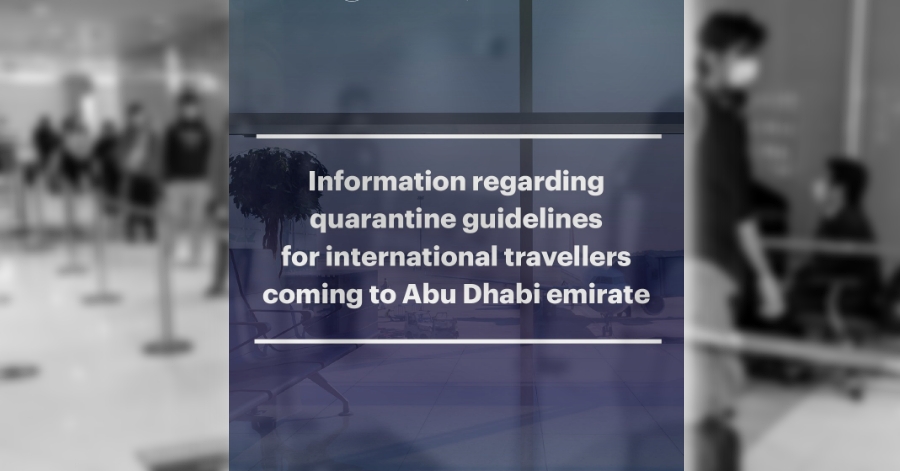 Abu Dhabi Requires Int'l Passengers to Wear COVID-19 Tracking Device Upon Arrival
In a Twitter post shared by the Abu Dhabi Media Office, it said: "The electronic wristband helps to track home quarantine cases to ensure compliance with quarantine procedures, in order to ensure the health and safety of travelers and community members, and to avoid the spread of infection."
It also noted that the Abu Dhabi government will be providing these tracker wristbands free of charge.
The media office added: "Representatives of the relevant authorities at all Abu Dhabi entry points will provide incoming travelers with an electronic wristband, without incurring any cost to the wearer."
Confirming and explaining the new guidelines set by the government for international passengers, Etihad Airways said on its website: "On arrival into Abu Dhabi you must self-isolate for 14 days. Self-isolation must take place at home and you will be required to wear a medically approved wristband for the duration. The wristband will be provided by the authorities at Abu Dhabi Airport after you clear immigration."
Further clarification on the guidelines for international arrivals to #AbuDhabi on quarantine measures, including procedures for those who are travelling to other emirates. pic.twitter.com/gibhKB6xTc

— مكتب أبوظبي الإعلامي (@admediaoffice) September 17, 2020
Etihad Airways also emphasized that those who wish to fly with them will still need to present a negative COVID-19 test result. 
"Your test must be carried out a maximum of 96 hours before your flight departure time at any government accredited medical facility. Timings will differ if you are flying from China and other select destinations. Guests departing Pakistan and India must use an Etihad approved medical facility," the airline said.
Meanwhile, it also noted that those holding a diplomatic passport, under the age of 18, over the age of 60, or suffering from a chronic disease, are exempted from having to wear the wristband.
The new guideline was announced amidst an increasing number of people contracting COVID-19 as a result of not following quarantine protocols. 
Health officials also noted that 12% of the recent cases came from international arrivals.
In other parts of the world, other countries including South Korea and Bulgaria have earlier adopted the use of location-tracking wristbands to monitor people violating self-quarantine orders.
ALSO READ: Dubai Updates Requirements for Returning Residents; Quarantine No Longer Mandatory for Negative COVID-19 Tests