Even though Dubai has announced the closure of several commercial establishments including shopping malls, fitness centres, open markets, and cinemas, those that supply basic goods like grocery stores, supermarkets, and pharmacies are still allowed to operate 24/7.
But before you go out and buy food and medicine, please take note of the following guidelines announced by the Dubai Roads and Transport Authority (RTA), as part of the precautionary measures taken to prevent the outbreak and to protect the health of all commuters.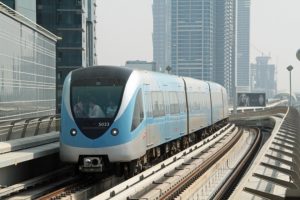 RTA Issues Safety Measures for Public Transport Riders
To begin with, the RTA has increased the number of journeys and service frequency of the Dubai Metro, WAM News Agency reported. It has also temporarily closed all the bus shelters in the emirate as a precautionary measure.
In line with the highest global standards, the RTA has also issued these measures to enforce social distancing among commuters, as well as to ensure everyone's health and safety:
#1. Bus doors shall be controlled by the driver. Only the front/middle doors will be opened, while the rear door will remain closed.
#2. To maintain a safe distance between passengers, the number of rider per bus/metro will be controlled. An alternate seating policy will be observed. For standing passengers, they must stay within demarcated floor stickers.
#3. The number of riders in taxis will be limited to two passengers, both of whom must be seated at the back.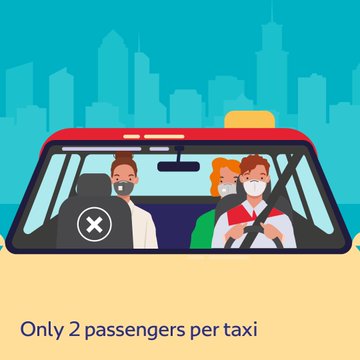 #4. Public transport riders are urged to wear personal protective equipment, such as face masks. Meanwhile, passengers who exhibit fever and flu symptoms are urged not to ride at all.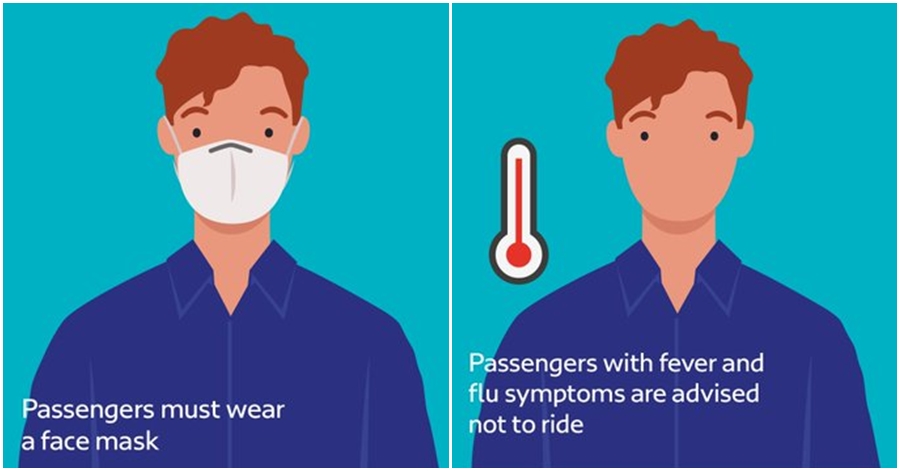 Video: Safety Tips for Dubai Metro Passengers
Aside from issuing these measures, the RTA has also posted a video on Twitter, presenting some safety tips for Dubai Metro passengers:
Together we face all difficulties. Here are some easy and simple steps that keep you and your loved ones safe while using the metro. Your health is our priority.#StaySafe pic.twitter.com/YLJTe9eesu

— RTA (@rta_dubai) March 25, 2020
"Together we face all difficulties," the post stated. "Here are some easy and simple steps that keep you and your loved ones safe while using the Metro. Your health is our priority."
The video advises everyone to: (a) avoid using public transport unless absolutely necessary; (b) plan journeys in advance to avoid peak times; and (c) cooperate with the supervisors on public transport modes, among other safety measures.
Due to the outbreak, everyone one of us is advised to stay at home and to follow all the precautionary measures issued by concerned authorities. Besides, many establishments are currently closed (click here to see the full list), as announced by the Dubai Department of Economic Development (DED) recently.
In the meantime, let us make the most of our "staycation" by practicing social distancing, washing our hands frequently, cleaning our homes, and staying tuned to the latest announcements. Let us also be careful about sharing unverified information, as spreading rumours about the pandemic can lead to jail time and an AED 3 million fine!