With just a few days before the New Year, everyone is gearing up for the festivities to be had this coming 2019. But if you're in the UAE and are expecting a spectacular light show that's one for the books (literally) as this one's up for a bid to make a new Guinness Book World Record display – your best bet would be in Ras Al Khaimah as a 12-minute fireworks display will be featured along with several family-oriented activities this coming NYE 2019.
ALSO READ: Best Places to Watch the Fireworks on New Year's Eve 2019
Marjan will organize the NYE show to usher the New Year with a splendid set of activities that is sure to entertain everyone at Al Marjan Island, along with three spectacular viewing spots around the island.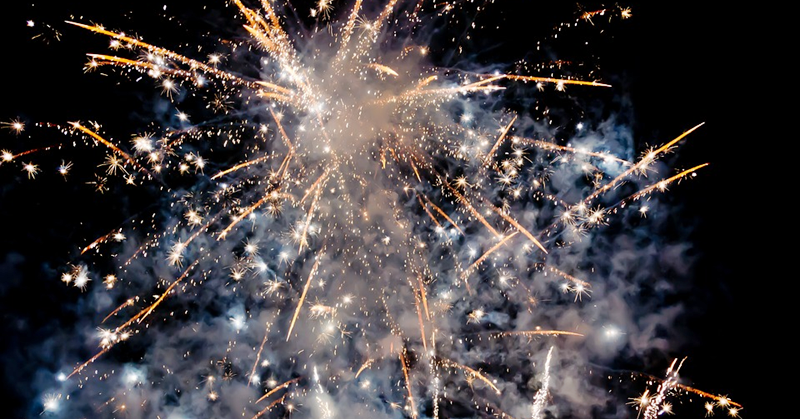 Ras Al Khaimah to Celebrate 2019 NYE with 12-min Fireworks Show
The festivities will bring out a number of food trucks, ice cream salons, lemonade stands, colourful live band performances, as well as children's activities such as inflatable games and face painting booths. Other highlights will include stilt walkers, mime artists, and clowns that will distribute free balloons at the event.
The three locations where you can catch the NYE fireworks display are next to Al Hamra Village – Al Shohadah Street, Al Marjan Island, and Al Wasl Street between Al Marjan Island and Al Hamra Village, which will all have adequate parking spaces for guests. These venues will be open to the public for free.  Festivities will run from 5 p.m. of December 31 up until 2 a.m. of January 1.
Making it in the 2018 Guinness Book of World Record for the 'largest aerial firework shell', Ras Al Khaimah will attempt yet again to snag a new record at the start of 2019 for its fireworks display that can be enjoyed from three different spots, all set with exciting family-oriented activities for all members on this special occasion.
ALSO READ: Emaar Announces Return of Fireworks Display at Burj Khalifa on New Year's Eve