The Saudi Arabian Ministry of Haj and Umrah announced on Sunday (May 9) that operational preparations for this year's Haj pilgrimage will be announced soon.
READ ALSO: Saudi Arabia All Set to Reopen Borders Starting May 17
According to the Arab News, the specifics will be decided by the Covid-19 health controls and standards.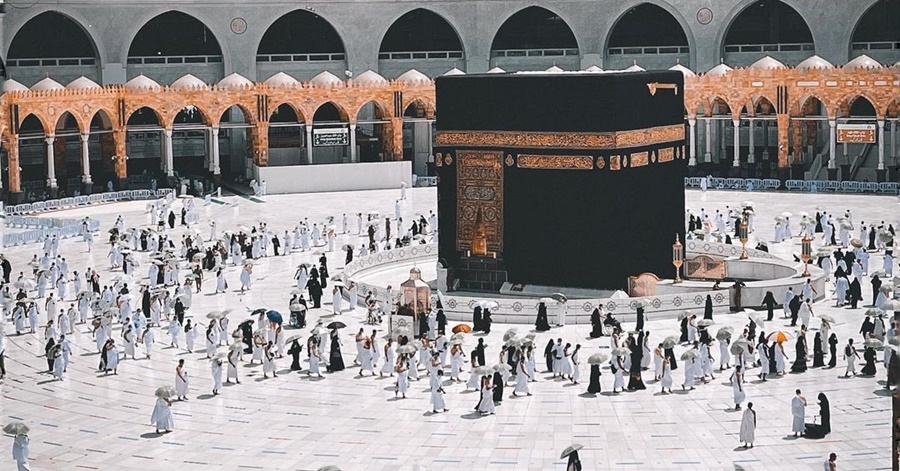 Strict Guidelines to be Observed for Haj this Year in Saudi Arabia
The kingdom will ensure the health and safety of pilgrims and enable them to perform their rituals "easily and in a safe environment", the Haj and Umrah ministry said according to a report by the Khaleej Times.
The decision was made "in light of the kingdom's constant desire to enable guests and visitors of the Grand Mosque and the Prophet's Mosque to perform the Haj and Umrah rituals," according to the declaration, which also stated that "the kingdom prioritizes human health and safety."
Saudi health authorities are continuing to evaluate conditions and taking all necessary steps to protect human health, according to the ministry.
Due to Covid-19, the Haj, which normally sees over 2.5 million Muslims travel to the holy city of Makkah, was reduced to only 1,000 pilgrims for the first time in modern history. Due to the coronavirus, only those living in Saudi Arabia were able to participate last year.
Saudi Arabia began mass vaccinations against COVID-19 in December. Since then, more than 10 million doses have been given out in the oil-rich country.
The hajj, one of Islam's five pillars, is a once-in-a-lifetime obligation that all Muslims must fulfil if they have the financial and physical capacity to do so.
Pilgrims follow the same rituals during the hajj to demonstrate religious harmony, equality, and the pursuit of spiritual renewal.
READ NEXT: List of UAE Public Holidays 2021