Last 31st December 2019, the World Health Organization (WHO) received reports about cases of pneumonia of an unknown cause in the city of Wuhan, China. Initial investigations revealed that the virus did not match existing viruses, and Wuhan was declared as ground zero.
Updates about Coronavirus in UAE:
By 7th January 2020, Chinese authorities identified the strain as novel coronavirus or 2019-nCoV, the latest among a group of viruses including common colds and more serious strains, such as Severe Acute Respiratory Syndrome (SARS) and Middle East Respiratory Syndrome (MERS).

According to the Center for Disease Control and Prevention (CDC), coronaviruses are manifested by mild to moderate symptoms, though some cases could lead to lower-respiratory tract diseases like pneumonia and bronchitis, the Philippine News Agency reported.
To address the issue, the Department of Health (DOH) in the Philippines has intensified its efforts. The department's Bureau of Quarantine placed thermal scanners in airports to help with surveillance in detecting potential carriers of the virus.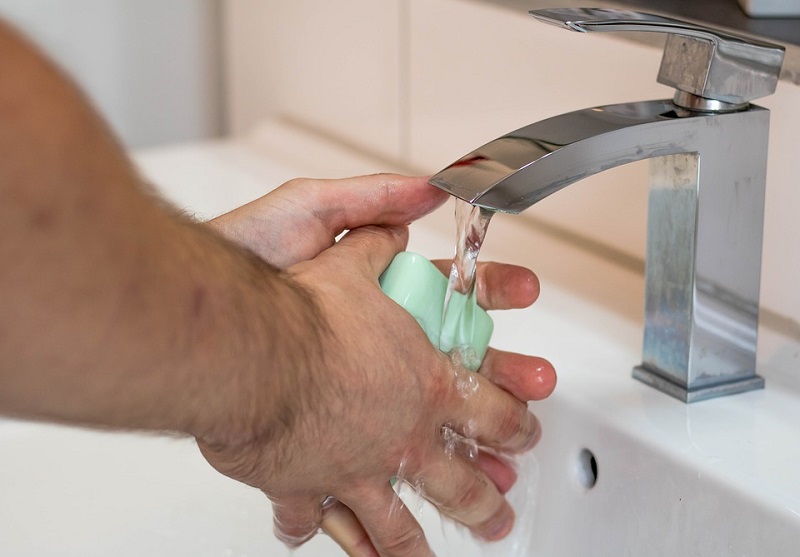 In addition, the department has issued an advisory stating the following symptoms of 2019-nCoV: cough, colds, fever, difficulty in breathing, and shortness of breath.
Through the health advisory, the DOH also recommends the following tips to prevent the spread of novel coronavirus or 2019-nCoV:
Wash your hands regularly.
Avoid contact with animals.
Avoid people who have cough and cold symptoms.
Always cover your mouth when coughing or sneezing.
Drink lots of water.
Make sure that food is cooked properly.
Consult a health facility if cough and cold symptoms persist (especially if you traveled from Wuhan, China).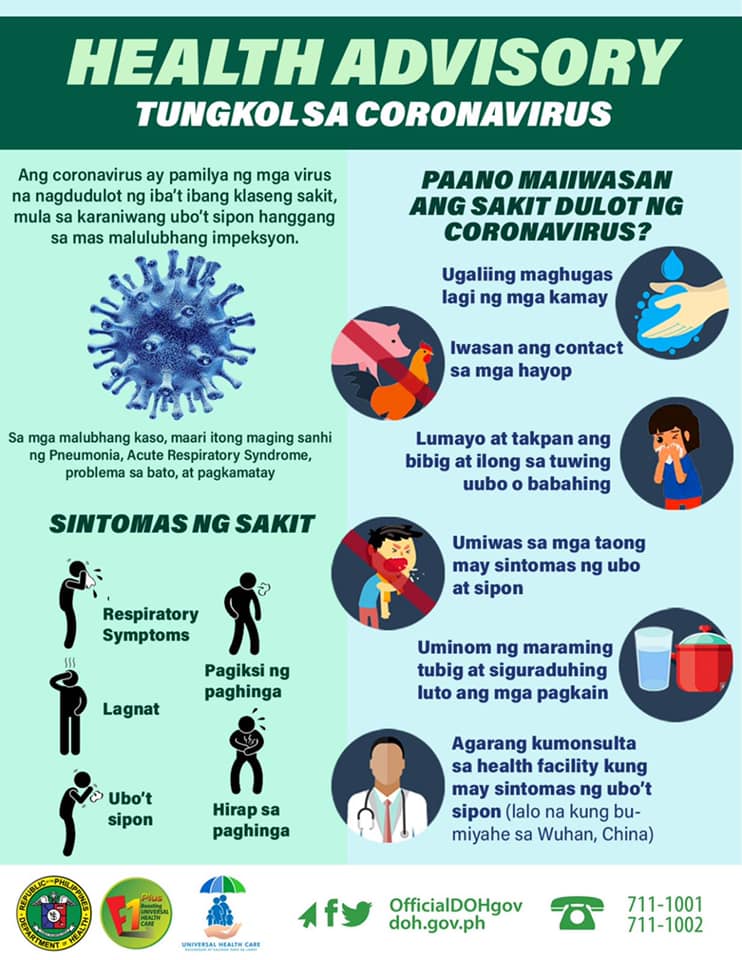 On January 24th, 2020, DOH Undersecretary Rolando Domingo stated during a press briefing that "there is no verified nCoV case in the country [Philippines] until now."
In the UAE, the Abu Dhabi Public Health Centre is currently working with authorities, ensuring that proper measures are taken to prevent the contact and spread of 2019-nCoV in the country.
The centre also dispelled rumors about a patient in Abu Dhabi being diagnosed with novel coronavirus. It added that the case involved a previous type of coronavirus (one that is not as dangerous as 2019-nCoV), and that the patient is now being treated.
Likewise, the centre urged everyone to avoid spreading false information about the virus, and to focus only on accurate information from government health authorities. For questions, the public may contact ISTIJABA emergency call by dialing 8001717, their toll-free number.
ALSO READ: AED 200K Fine for Posting Health Ads Without Permit Online
Indeed, the somewhat rapid spread of 2019-nCoV in China and other countries is alarming. Still, we should not cause panic by spreading false information. Rather, we should rely on government authorities, while at the same time taking proper measures to avoid the virus.