The COVID-19 vaccine being developed and produced in the UAE is going smoothly and as planned. In fact, as the government made it a priority to administer the vaccine to all frontline health workers as they are at a higher risk for contracting the virus, the minister of health also received the first dose of the vaccine on Saturday, September 19.
Also Read: [UPDATED] Full List of Fines for Violators of COVID-19 Rules
With this move, the residents of the UAE can look forward to the continuous progress of the development of the vaccine.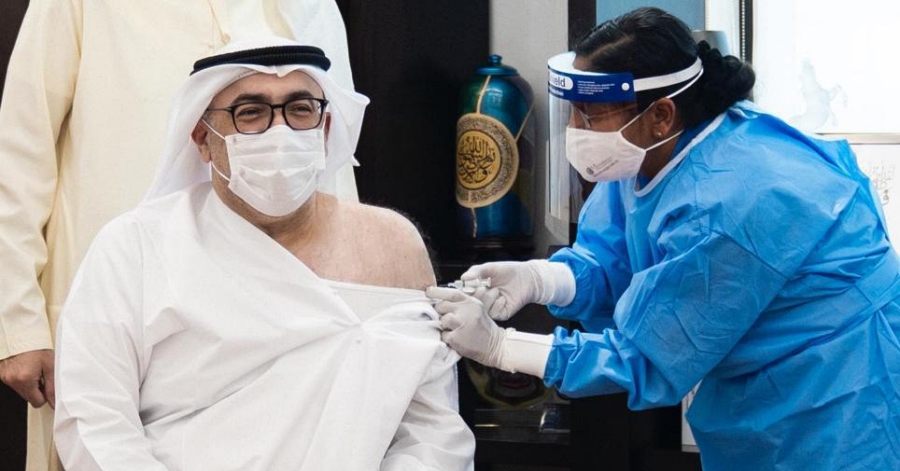 COVID-19 Vaccine Almost Ready As UAE Health Minister Receives the First Dose
In a report shared by WAM, UAE Health Minister AbdulRahman bin Mohammed Al Owais, said: "The country seeks to protect people from any dangers that they may face due to the nature of their work," said Al Owais. "Positive results of clinical trials are encouraging … The vaccine is safe and effective. It is compatible with the laws and regulations that allow a faster review of licensing procedures."
Earlier, Dr. Nawal Al Kaabi, Chair of the National Clinical Committee for Covid-19 and Principal Investigator of the third phase of clinical trials of the inactive vaccine, reported that the clinical trials are "moving on the right path, with all tests being successful so far". 
In less than six weeks since the study had begun, a total of 31,000 volunteers representing 125 nationalities have participated in the clinical trials. 
وزير الصحة ووقاية المجتمع يتلقى الجرعة الأولى من لقاح #كوفيد_19#وام https://t.co/oo3KLAXnLE pic.twitter.com/H6fAonXBPm

— وكالة أنباء الإمارات (@wamnews) September 19, 2020
Al Kaabi also reported that the side effects which have been reported so far are mild and expected, like any other vaccine, and no severe side effects have been encountered.
In line with this, authorities also noted that the vaccine's evaluation was done "under a license for emergency and limited use, considering target groups, product characteristics, clinical studies data, and all relevant available scientific evidence".
Dr. Al Kaabi further noted: "The health authorities have followed all procedures to control the quality, safety, and efficacy of the vaccine, in coordination with the vaccine's creators."
The Phase III clinical trial of the Covid-19 inactivated vaccine was rolled out in Abu Dhabi on July 16.
This is great news not only for the residents of the UAE but also for the rest of the world because when the vaccine reaches its final form and is produced and distributed, more people including those from other countries may receive protection against the dreaded coronavirus, which some experts project won't be completely going away for a couple of more years from now.
ALSO READ:  Health Minister Urges Residents to Follow Rules as UAE Sees Spike in New COVID-19 Cases