The UAE Ministry of Health and Prevention (MoHaP) warned the public to avoid spreading rumours about coronavirus or any information published by unauthenticated sources.
The 2019-nCoV coronavirus outbreak is still being studied and has been declared a global health emergency. In the UAE, a Chinese family of 4 has been in medical observation after being confirmed that they've been infected with the virus.
In a report from GulfNews, a video circulating online was rumoured to be of a case of a coronavirus victim. The video also showed health professionals wearing yellow suits and protective masks.
The said video was actually a training session by the Dubai Police.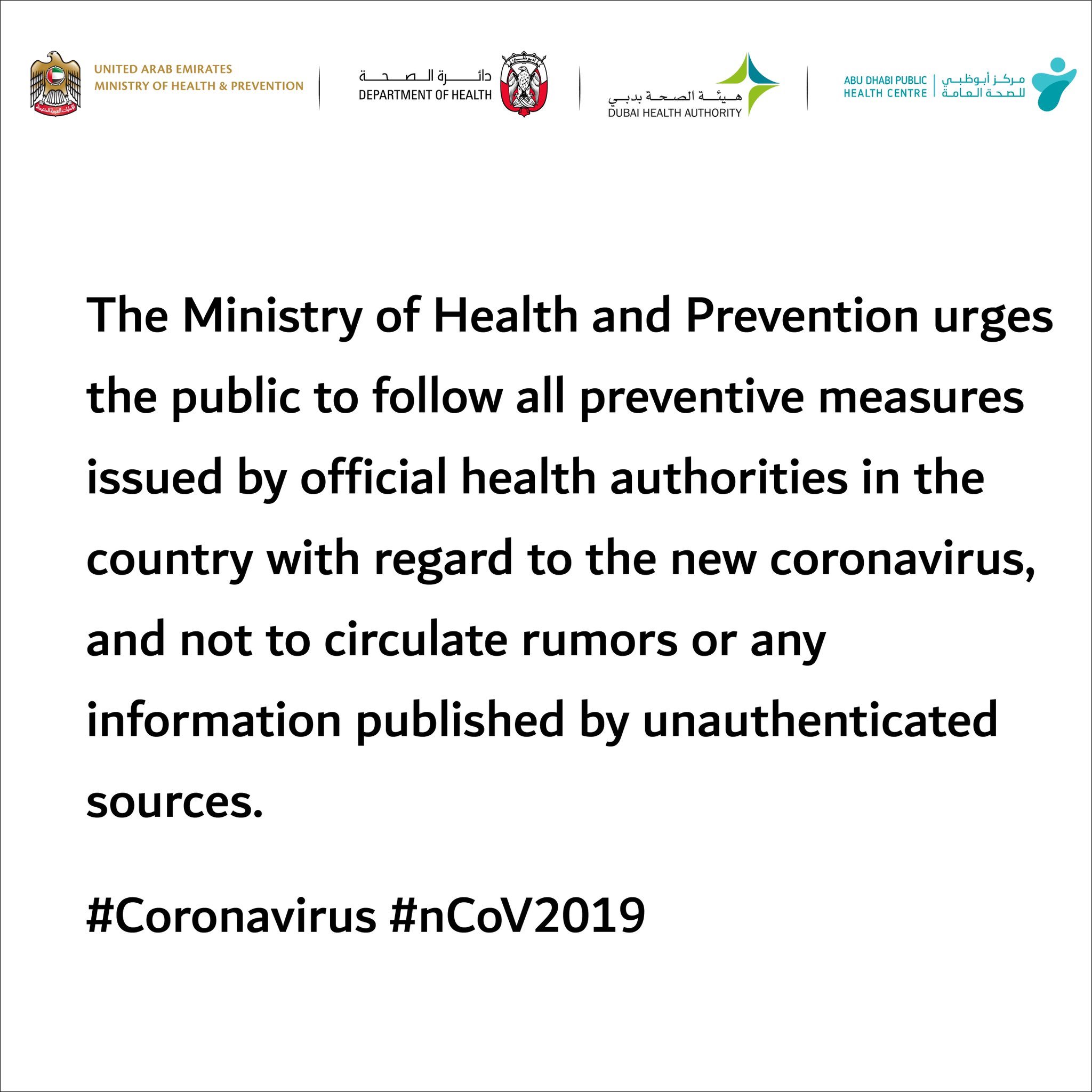 MoHaP warned the public not to spread rumours . Below is their statement:
The Ministry of Health and Prevention urges the public to follow all preventive measures issued by official health authorities in the country with regard to the new coronavirus, and not to circulate rumors or any information published by unauthenticated sources
Below is the statement from the Ministry of Health and Prevention from their Twitter account:
The Ministry of Health and Prevention urges the public to follow all preventive measures issued by official health authorities in the country with regard to the new coronavirus, and not to circulate rumors or any information published by unauthenticated sources.#Coronavirus pic.twitter.com/k3PKg7P2mR

— وزارة الصحة ووقاية المجتمع الإماراتية – MOHAP UAE (@mohapuae) January 29, 2020