Dr. Amna Al Dahak, spokesperson for the Ministry of Education, addressed the latest developments in the education sector, announcing that as per Federal Cabinet directives, the distance learning system will continue until the end of the 2019-2020 academic year for all government and private schools and higher education institutions across the country.
Also Read: Don't hoard, Dubai assures residents there is enough stocks of face masks, gloves and sanitizers
"Education is a priority for the country's leadership, which is closely following up on the learning process to ensure a better future for students under these exceptional circumstances and simultaneously uphold the safety and well-being of students and the educational community," she affirmed.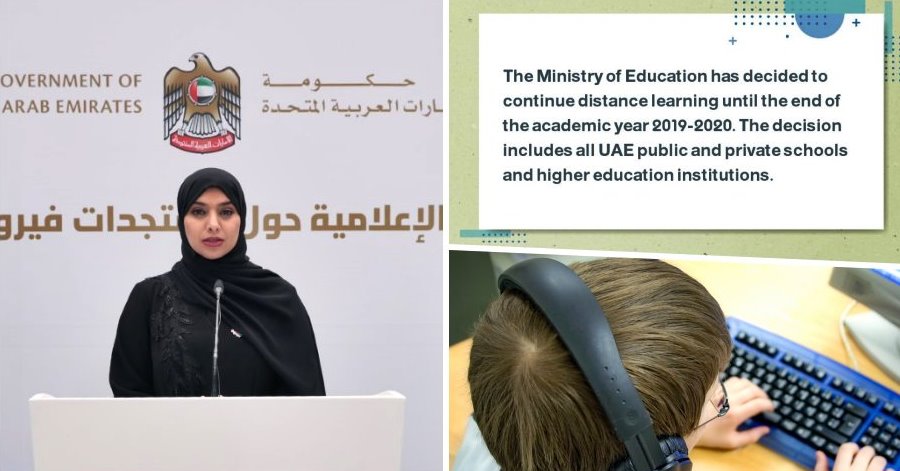 UAE Private and Public Schools, Universities, Educational Insititutions to Extend Distance Learning until end of Academic Year
She described the ongoing distance learning phase as "important and enriching."
"We treasure the cooperation and interaction shown by all stakeholders, including parents, students, and the media, in the first phase of e-learning," she added.
She said that the Ministry of Education polled more than 185,000 parents and students for their feedback so as to improve the process.
According to poll findings, she noted, the Ministry has re-scheduled the distance learning study plan, which will start next Wednesday, to sustain the learning process.
"We are also currently updating the assessment and examination mechanisms for general and higher education," she remarked.
The Ministry, she continued, has added smart solutions and interactive applications to improve e-learning and its outcomes.
Below is a Tweet regarding the announcement:
The Ministry of Education has decided to continue distance learning until the end of the academic year 2019-2020. The decision includes all UAE public and private schools and higher education institutions.#dl_moeuae pic.twitter.com/5x4DmsyuFO

— وزارة التربية (@MOEducationUAE) March 30, 2020