Visitors in the UAE who cannot leave the country because air borders and land borders have been closed will be given support by the UAE. This is a relief for many because normally, if your visit visa or tourist visa expires, you will have to pay overstay fees if you don't apply for a new visa.
Also Read: Good News! Automatic Renewal of Visas and Work Permits for Domestic Workers
However, given the current conditions where the UAE has suspended all inbound and outbound flights with the exception of emergency repatriation cases, this announcement couldn't have come at a better time. The UAE announced that those who are on visit/tourist visas that are about to expire can extend their stay. The exact procedures will be disclosed in the coming days.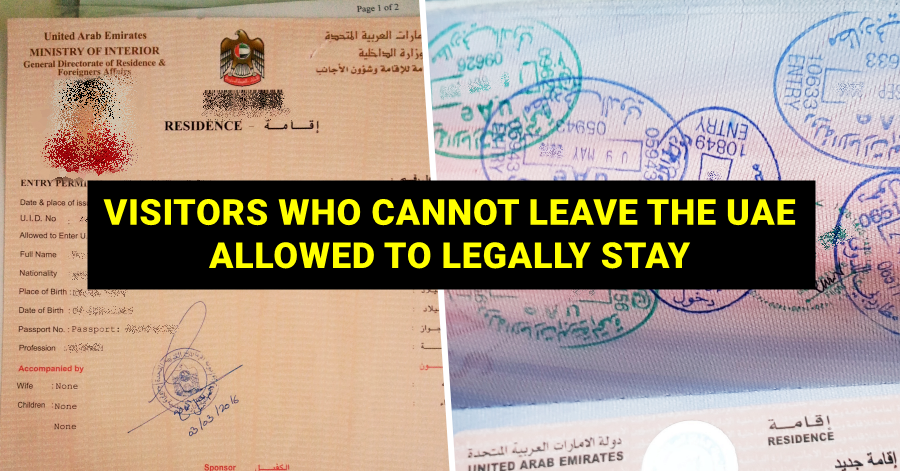 Stranded Visitors due to Border Closures Allowed to Legally Stay in the UAE
The Federal Authority for Identity and Citizenship, ICA, has assured visitors that they will receive necessary support by granting them permission to stay legitimately in the country. A specific mechanism for that will be announced in the few coming days.
"The ICA is keen to deal with various developments arising from the measures taken at both regional and international levels to contain the spread of coronavirus, COVID-19, in a way that will ensure necessary care to all residents of the UAE," the Authority said in a statement.
Below is the announcement from ICA: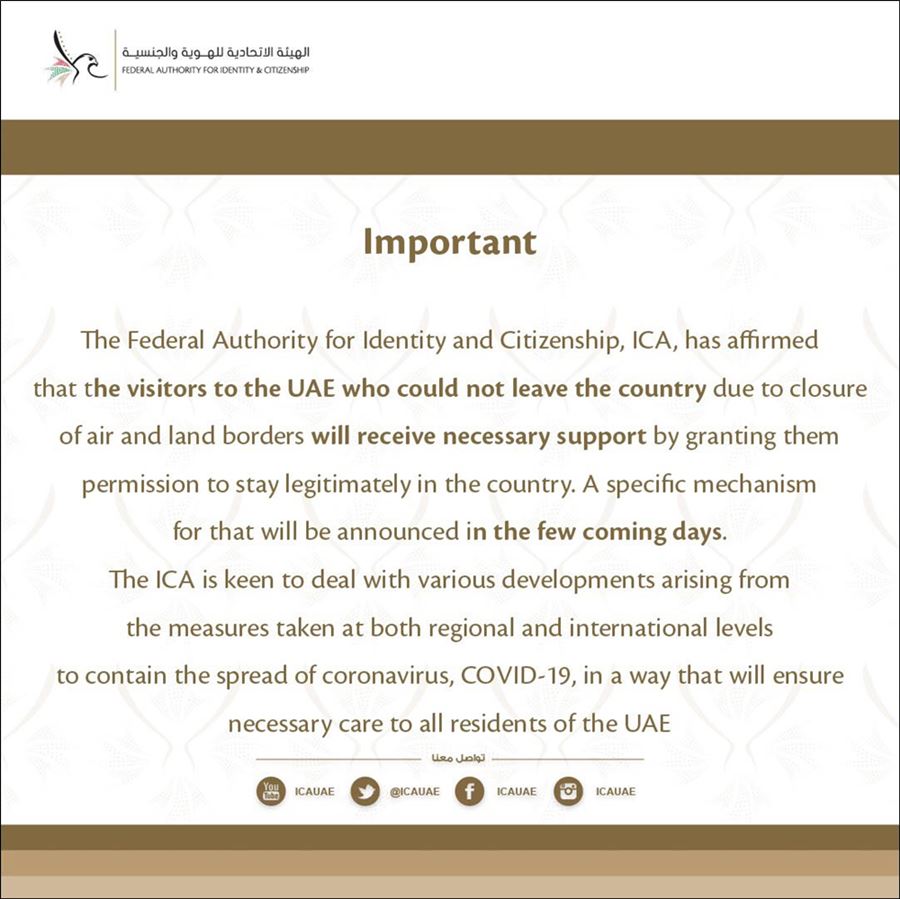 #الهيئة_الاتحادية_للهوية_والجنسية #الإمارات #ملتزمون_ياوطن #uae #covid_19 #icauaeechannels #كوفيد19 pic.twitter.com/gKTDIhs7fK

— Identity and Citizenship- UAE (@ICAUAE) March 24, 2020
So for those who are affected by this announcement, kindly wait for updates on the steps to take. For those who applied for visit visas via travel agencies, it is best as well to check with your travel agencies for assistance.