On January 30, 2020 The World Health Organization (WHO) declared the new Novel Coronavirus, 2019-nCoV, as a global health emergency. WHO is a specialized agency of the United Nations that is concerned with international public health. They recently released a statement on their second meeting of the international health regulations regarding the outbreak.
Also Read: UAE Confirms First Case of New Coronavirus
A post by the World Health Organization shares that Dr. Tedros Adhanom Ghebreyesus, the Director-General of the World Health Organization, declared a public health emergency of international concern over the global outbreak of #2019nCoV.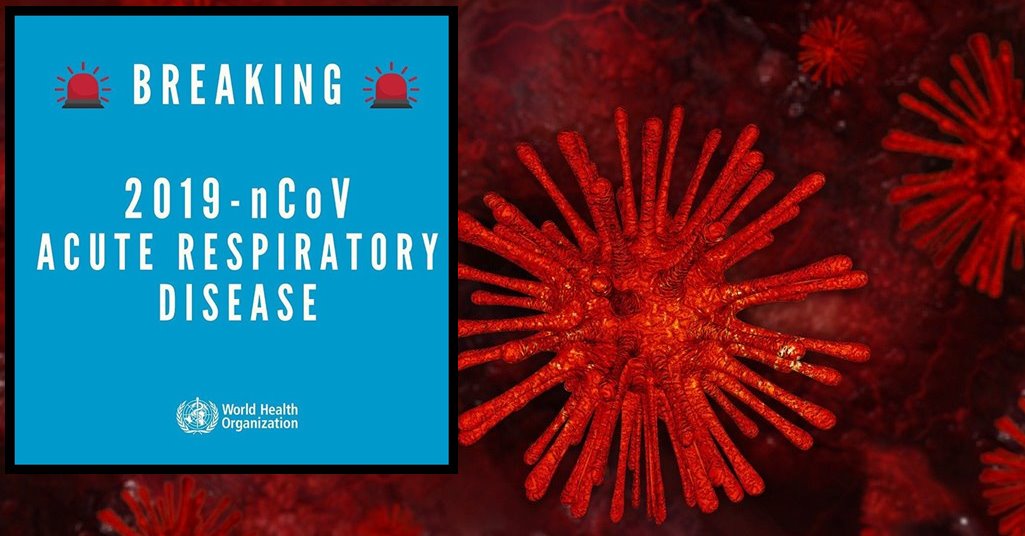 WHO Announces 2019-nCoV Outbreak a Public Health Emergency of International Concern
Below is a video of the press conference from the World Health Organization:
LIVE: Press conference on the Emergency Committee meeting on #2019nCoV https://t.co/hTQam7RWc9

— World Health Organization (WHO) (@WHO) January 30, 2020
Dr. Tedros stated: "Our greatest concern is the potential for the virus to spread to countries with weaker health systems, and which are ill-prepared to deal with it. We must act now to help countries prepare for that possibility.
This is the time for facts, not fear.
This is the time for science, not rumours.
This is the time for solidarity, not stigma."
Below is a post by the World Health Organization in their Instagram account:
The 2019-nCoV was first spotted in Wuhan, the capital of China's Hubei province. There have been thousands of cases confirmed globally and affecting over 18 countries outside China.
In the UAE, the Ministry of Health and Prevention recently UAE recently announced that 4 members of Chinese family infected with new coronavirus and are in stabled condition and in medical observation.
As this outbreak has been escalated to Public Health Emergency of International Concern, let's all stay vigilant and learn best practices in order to avoid the infection.
While the UAE is closely monitoring the situation and those who have been affected are categorized as stable and under medical observation, it is still best for us all to practice preventive measures to avoid the virus.
Wash your hands regularly.
Avoid contact with animals.
Avoid people who have cough and cold symptoms.
Always cover your mouth when coughing or sneezing.
Drink lots of water.
Make sure that food is cooked properly.
Maintain good personal hygiene at all times.
Consult a health facility if cough and cold symptoms persist (especially if you traveled from Wuhan, China).
Symptoms
Please be advised that if you have the following symptoms, make sure to seek advice from a doctor.
Respiratory Symptoms
Shortness of Breath
Fever
Cough & Colds
Difficulty in Breathing
Please stay tuned as we share more updates.