Abu Dhabi International Airport is the only international airport in Abu Dhabi. It is a public airport operated by Abu Dhabi Airports Company. Located 16.5 nautical miles east of the emirate, Abu Dhabi Airports is considered the second largest airport in the country next to Dubai International Airport.
In case you are looking for job openings from this company, we have shared information below on how you can apply and check available work opportunities for your guidance.
The airport has three passenger terminals currently opened: Terminal 1, Terminal 2, and Terminal 3. The total area of the airport is about 3,400 hectares and most of its terminal spaces are used by Etihad Airways. Etihad Airways is known as the second largest airline in the country next to Emirates. Right now, the airport accommodates more than 30 airlines to over 120 destinations in 60+ countries.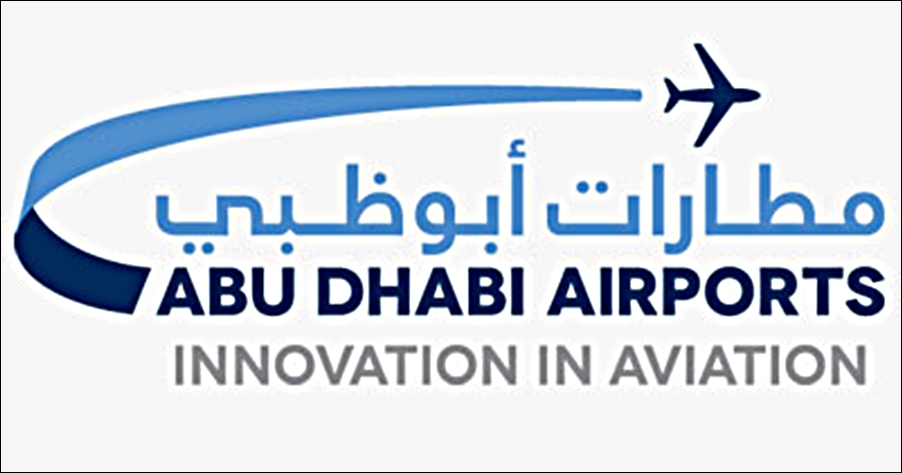 How to apply for a job in Abu Dhabi Airports
To apply for a job in Abu Dhabi Airports, you can visit its official career website at https://www.adac.ae/english/careers/learning-and-development. There you will find three important pages that will help you know more about the company.
First is the Learning & Development. Here you will find information about the prioritization of Emiratisation and training.
The next page is dedicated for Al Eqla'a, which explains the Abu Dhabi Airports National Training Programme.
Lastly, there is an "Apply for a Job" page where you can search for keywords and location to look for a job posting that matches your skills and profession.
Abu Dhabi Airports History
Abu Dhabi has gone through a series of developments. Before Abu Dhabi Airports, the emirate ahd Al Bateen Airport and Abu Dhabi Airfield serving the emirate. In 1974, Abu Dhabi Airports was conceived to match the plans of the government in modernizing the brand new nation.
Sheikh Zayed bin Sultan Al Nahyan later realized that setting up the airport in Abu Dhabi Island was a hassle since the access during that time was limited. So, in the late 1970s, the location was strategically discovered and by 1979, the construction started.
Facts & Figures
Abu Dhabi Airports serves as a hub for Air Arabia Abu Dhabi, Etihad Airways, Etihad Cargo, and Wizz Air Abu Dhabi.
Its operator is Abu Dhabi Airports Company.
In 2016, the company had passenger movements of 24,482,119.
In 2016, the aircraft movements were 207,486.
In 2016, its cargo tonnage hit 984,388.
List of brands/services offered by Abu Dhabi Airports
Terminals
Terminal 1 – oldest facility
Terminal 2 – newer facility
Terminal 3 – newest addition
City Terminal
A check-in facility in downtown Abu Dhabi.
Runways
Expansion
Midfield terminal
Other facilities
Airlines and Destinations
Air Arabia – Alexandria–Borg El Arab, Dhaka, Kabul, Sohag
Air India – Mumbai
Air India Express – Delhi, Kannur, Kochi, Kozhikode, Mangalore, Thiruvananthapuram, Tiruchirappalli
airBaltic – Seasonal: Riga
airblue – Islamabad, Lahore, Peshawar
AnadoluJet – Istanbul–Sabiha Gökçen
Azur Air – Seasonal charter: Moscow–Vnukovo
Biman Bangladesh Airlines – Chittagong, Dhaka, Sylhet
EgyptAir – Cairo
Etihad Airways – Ahmedabad, Amman–Queen Alia, Amsterdam, Athens, Bahrain, Baku, Bangalore, Bangkok–Suvarnabhumi, Barcelona, Beijing–Daxing, Beirut, Belgrade, Brisbane, Brussels, Cairo, Casablanca, Chengdu, Chennai, Chicago–O'Hare, Colombo–Bandaranaike, Dammam, Delhi, Dublin, Düsseldorf, Frankfurt, Geneva, Hong Kong, Hyderabad, Islamabad, Istanbul, Jakarta–Soekarno-Hatta, Jeddah, Johannesburg–O.R. Tambo, Karachi, Kathmandu, Khartoum, Kochi, Kolkata, Kozhikode, Kuala Lumpur–International, Kuwait, Lagos, Lahore, London–Heathrow, Los Angeles, Madrid, Mahé, Malé, Manchester, Manila, Medina, Melbourne, Milan–Malpensa, Minsk, Moscow–Domodedovo, Mumbai, Munich, Muscat, Nagoya–Centrair, Nairobi–Jomo Kenyatta, New York–JFK, Nur-Sultan, Paris–Charles de Gaulle, Phuket, Rabat, Riyadh, Rome–Fiumicino, Seoul–Incheon, Shanghai–Pudong, Singapore, Sydney, Thiruvananthapuram, Tokyo–Narita, Toronto–Pearson, Vienna (begins October 25, 2020), Washington–Dulles, Zürich
Seasonal: Alexandria–Borg El Arab, Málaga, Salalah
GoAir – Delhi, Kannur, Mumbai
Gulf Air – Bahrain
Himalaya Airlines – Kathmandu
IndiGo – Delhi, Kochi, Kozhikode, Mumbai
KLM – Amsterdam, Muscat
Kuwait Airways – Kuwait
Middle East Airlines -Beirut
Oman Air -Muscat
Pakistan International Airlines -Islamabad, Karachi, Lahore, Peshawar, Sialkot
Pegasus Airlines – Istanbul–Sabiha Gökçen
Royal Jordanian – Amman–Queen Alia
SalamAir – Salalah, Muscat
Saudia – Jeddah, Riyadh
SriLankan Airlines – Colombo–Bandaranaike
Sudan Airways – Khartoum
Syrian Air – Damascus
Turkish Airlines – Istanbul
Turkmenistan Airlines – Ashgabat
Wizz Air – Alexandria–Borg El Arab (October 2, 2020), Athens (October 2, 2020), Bucharest, Budapest, Cluj-Napoca (September 16, 2020), Katowice (September 15, 2020), Kutaisi (October 1, 2020), Larnaca (October 3, 2020), Odessa (October 1, 2020), Sofia (September 15, 2020) Yerevan (October 3, 2020)
What it means to work in Abu Dhabi Airports
Here are some of the reviews and feedback by Abu Dhabi Airports employees:
Architect: Fun working environment to work with experience individuals
"working in the construction of Abu Dhabi Airport. it a long working day starts from 8am to 6pm 6 days a week. Learned good knowledge in dealing with consultants, contractor and sub-contractors."
Customer service representative: powered workplace
"As the airport in Abu Dhabi or any airport in the world the largest destination that includes different nationalities where the person has his own style and thinking. As the Ambassador of Customer Happiness, I gained experience in dealing with different nationalities, restraint, accompanying passengers and providing them with the required information. The happiness of our customers is our first and last goal."
MEP quantity surveyor: great working environment
"I enjoy the job, the staff and the Management were very cooperative. The Management supporting to the staff in professional manner, which help me carrier update and great experience."
Executive assistant: professionalism ambiance
"Daily task is well organized. I've learned knowledge sharing within the departments colleague will add to our experience and can be use in our next career. The bosses are a great leaders, they show a very good example to be look up to. Professional culture and family feels relationship. The hardest part of the Job is when there is demands of needs to stay and pressure to complete the given task. The most enjoyable part of the job is during our monthly meeting where we can share knowledge, opinions and ideas which can be implemented if it will benefit the department."
Contact Information
Address: Abu Dhabi Airports, PO Box 94449, Abu Dhabi, UAE
Main Telephone: +971 2 5055000
Website: adac.ae