Air Arabia Abu Dhabi is a budget airline company in the United Arab Emirates. Its headquarter is located in A1 Building Sharjah Freight Center, Sharjah International Airport in the UAE. The company serves 151 destinations in different regions such as Middle East, North America, Central Asia, the Indian subcontinent, and Europe. If you are looking for a job in this airline company, please see more information below.
Air Arabia covers about 22 countries from Sharjah with 151 destinations, 9 countries from Casablanca with 28 destinations, 8 countries from Ras Al Khaimah with 11 destinations, and 4 countries from Alexandria with 6 destinations. The airline has 5 hubs, namely in Borg El Arab Airport, Mohamed V International Airport, Sharjah International Airport, Abu Dhabi International Airport, and Ras Al Khaimah International Airport.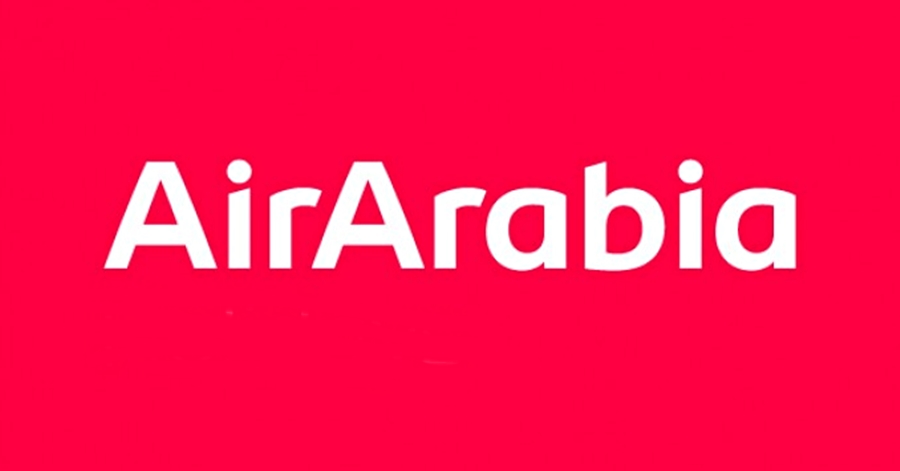 How to Apply for a Job in Air Arabia in the UAE
Air Arabia has its own career website. You can find your preferred jobs at https://careers.airarabia.com/. On the website, you will see opportunities as pilots, cabin crew, in engineering & maintenance, in flight & ground operations, in commercial & corporate, and as a UAE national. You have the option to sign up as an Air Arabia member so that you can get the latest updates regarding the open positions in the company.
Air Arabia History
Founded on February 3, 2003, Air Arabia was formed by an Amiri decree issued by Sultan bin Muhammad AL-Qasimi, who was the Ruler of Sharjah and a member of the Supreme Council of the United Arab Emirates. This was the first budget airline ever built in the Middle East. Its operation was started in October 2003 and the first flight was from Sharjah to Bahrain International Airport. During its first year, it was a profitable business. It came public in 2007 when it announced an initial public offering of the 55% of its stock.
Facts & Figures
Air Arabia was founded on February 3, 2003.
Today, this company is 17 years old.
Its operation commenced on October 28, 2003.
Its hubs were located at 5 airports.
It has a frequent flyer program called AirRewards.
It has 4 alliance subsidiaries.
Its fleet size is 41.
It covers around 151 destinations.
Its key people include Abdullah bin Mohammed Al Thani as Chairman and Adel Ali as Group CEO.
Its revenue and profit were AED 3.7 billion and AED 566 million in fiscal year 2014.
Its total assets and total equity were AED 10.574 million and AED 5.054 million in fiscal year 2014.
Its employees were around 2,302 in 2013.
List of products/services Air Arabia handles
Book your trip
Book flight
Book flight+hotel
Best offers
Book hotel
Book car
Group booking
Charter booking
Flying with Air Arabia
Where we fly

Abha
Abu Dhabi
Agadir
Ahmedabad
Al-Jouf
Alexandria
Almaty
Amman
Amsterdam
Asmara
Assuit
Baghdad
Bahrain
Baku
Barcelona
Basel
Beirut
Bengaluru
Birmingham
Bishkek
Bologna
Bordeaux
Brussels
Cairo
Casablanca
Catania – Fontanarossa
Chittagong
Chennai
Coimbatore
Cologne
Colombo
Copenhagen
Dakhla
Dammam
Delhi
Dhaka
Dublin
Erbil
Errachidia
Faisalabad
Fez
Frankfurt
Gassim
Gizan
Goa
Hail
Hargeisa
Hyderabad
Islamabad
Istanbul
Istanbul – All airports
Jaipur
Jeddah
Kabul
Kannur
Karachi
Kathmandu
Khartoum
Kochi
Kozhikode
Kuala Lumpur
Kuwait City
Kyiv
Lahore
Lar
Lisbon
London
Lucknow
Luxor
Lyon
Madrid
Malaga
Manchester
Marrakech
Mashhad
Medinah
Milan
Montpellier
Moscow
Multan
Mumbai
Munich
Muscat
Nador
Nagpur
Nairobi
Najaf
Naples
Palma de Mallorca
Paris Charles de Gaulle
Pau
Peshawar
Pisa
Prague
Quetta
Rabat
Ras Al Khaimah
Riyadh
Rome
Salalah
Sarajevi
Sharjah
Sharm El Sheikh
Shiraz
Sialkot
Sohag
Sohar
Stockholm
Strasbourg
Tabuk
Taif
Taldykorgan
Tangier
Tbilisi
Tehran
Trivandrum
Torino
Toulouse
Trabzon
Tunis
Venice
Vienna
Yanbu
Yerevan
Zagora

Before you fly
Baggage
Cargo Service
At the airport
Onboard
Payment Options
Credit/debit cards
Cash collection
Cash at counter
United Arab Emirates

Al Ansari Exchange
Al Fardan Exchange
Al Fuad Exchange
Al Razouki Exchange
Al Rostamani Exchange
Al Neel Exchange
Dubai Bank
Dubai Islamic Bank
Emirates India Int'l Exchange
Emirates NBD
Emirates Post
Hawl Khaleej Exchange
Joyalukkas Exchange
Lulu Int't Exchange
MBME Self Service Kiosk
Sharjah Islamic Bank
Tasheel
UAE Exchange
Zoom
Wall Street Exchnage
Redha Al Ansari Exchange

Egypt
Morrocco

BMCE Bank
Fawatir/Cash Plus
Credit Agricole du Maroc
Pocket Bank
Chaabi Net

Sultanate of Oman

Asia Express Exchange
Oman UAE Exchange

Lebanon
Jordan
What it means to work in Air Arabia
Here are some of the reviews and feedback of employees of Air Arabia
Customer service agent: productive workplace
"in general nice work environment with supportive management, cooperated staff, good benefits, easy to reach by transportation and secure place especially for working women's who work late shifts."
Cabin crew: Air Arabia G9
"We wake up with the alarm, Groom ourselves, Report before time. Pre & Post Flight Briefings. Work in a multicultural environment, fun on board the aircraft, Safety, Security and Customer Service."
Cabin crew: productive and fun
"My job with Air Arabia was exciting every day as because of the fact that I was a cabin crew and I use to meet different kind of people everyday with different mindset. It involved Customer service as well as the safety officer for the aircraft and its passengers as well as first aider for the passengers or a fire fighter for any fire on board."
Contact Information:
Address: Air Arabia Head Office, Building A1, Next to Cargo Entrance, Sharjah International Airport, UAE
Main Telephone Number: (06) 5580000
Website:airarabia.com