The Dubai Health Authority or DHA was specifically created to provide accessible and effective healthcare system. The DHA manages various healthcare facilities including the hospitals Latifa, Rashid and Dubai. Various DHA health centers also spread across Dubai.
DHA has opened various jobs for its multiple facilities in Dubai. Positions include for the job of a Consultant, Nurse, Support Officer, etc.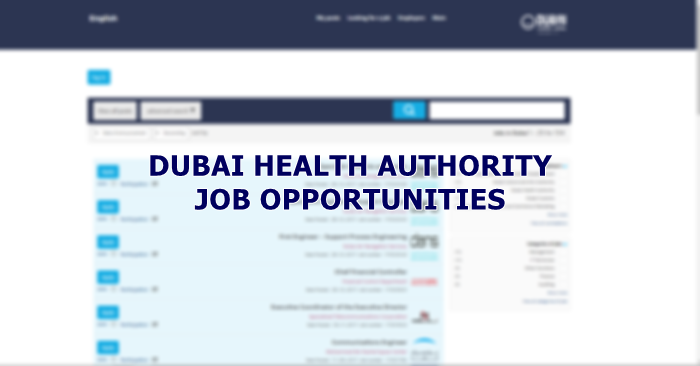 Dubai Health Authority (DHA) 2023 Job Listings
Note: We, DubaiOFW, are not a recruitment agency. We just want to share the latest job openings from different companies in Dubai for our fellow kabayans who are looking for work in the UAE. If you want to apply for these jobs, please follow the directions below.
Click the "APPLY HERE" link which is colored and underlined, associated to the job you are interested in. It will bring you to the actual page for that specific job post. You can apply from there.
Job Title: Specialist in Urology
Job ID: 18001218
Employer: Dubai Health Authority
Education: Ph.D.
Nationality required: All nationalities
Monthly Salary Range: 20001-30000
Required Commitment: Full Time
Date of announcement: 15-03-2018
Date of withdrawal of job advertisement: 14-04-2018
APPLY HERE
Dubai Health Authority History
The Dubai Health Authority is led by the Deputy Ruler of Dubai and UAE Minister of Finance, Sheikh Hamdan Bin Rashid Al Maktoum. This government agency has a vision that leans toward a healthier and happier community. Its mission is to transform Dubai into a world-class healthcare destination promoting innovation and integrated care models. Included in its values are consumer centricity, efficiency, engaged and motivated workforce, accountability and transparency, innovation, and excellence.
This authority was established in 2007 under the supervision of Sheikh Mohammed bin Rashid Al Maktoum. It was launched in March 2018. Even before the establishment of the Dubai Health Authority, there was already an agency managing the healthcare in Dubai. It was the Department of Health and Medical Services that was built in 1973.
Besides the healthcare sector of the emirate, DHA is also helping other hospitals such as Rashid Hospital, Latifa Hospital, Dubai Hospital, and Hatta Hospital. The other services of the agency are (1) making and ensuring that the strategies and policies for healthcare are executed in Dubai's private and public healthcare sectors, (2) regulating and licensing medical professionals and facilities, and (3) creating partnerships between healthcare providers.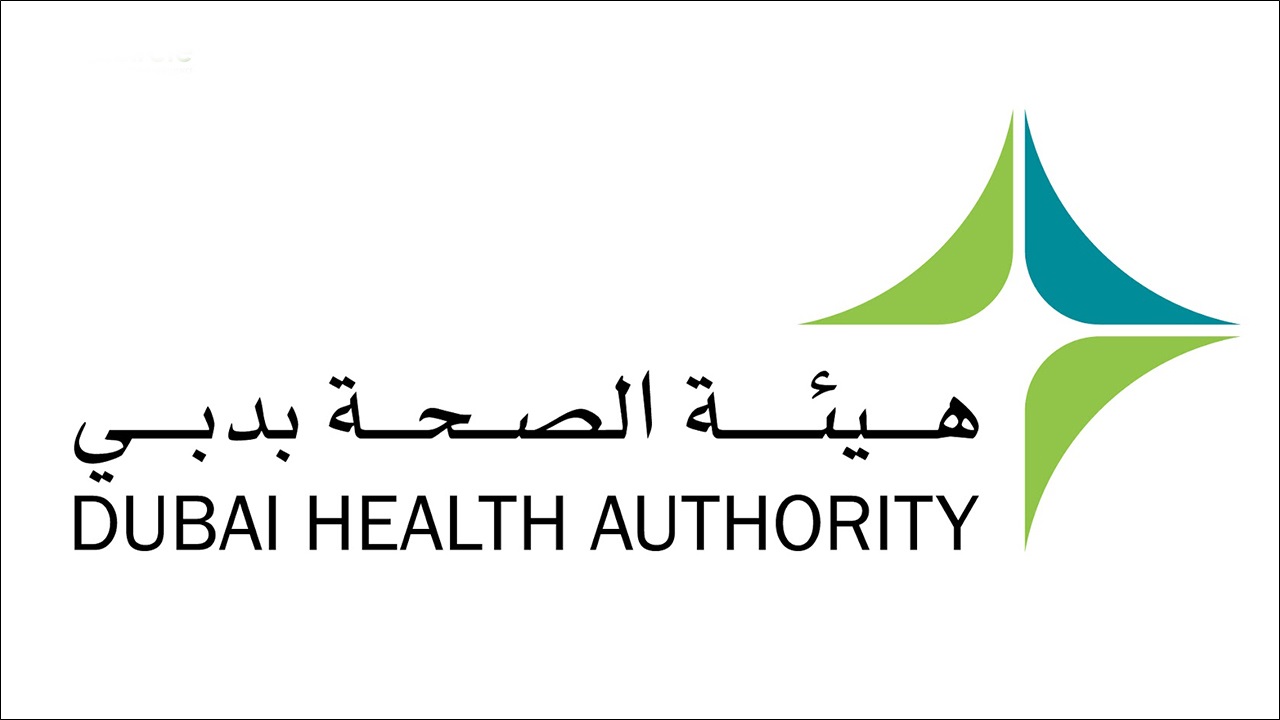 Facts & Figures
DHA offered preventive services including medical fitness tests, issuance of medical fitness certificate occupational medical and reports, DXH group membership, and treatment packages service.
DHA has medical services such as free medicine home delivery service, DAWEE, and cord blood banking services.
There are also admin services such as overseas treatment request and wellness service.
DHA provides regulatory services including new facility license, registration of DHCC professional, and SAADA insurance for Dubai nationals.
Its facilities include hospitals, specialty centers, primary healthcare centers, and others.
Facilities and Services of Dubai Health Authority
In this section, we listed the facilities and services offered by the Dubai Health Authority.
Facilities
Dubai Hospital
Rashid Hospital
Latifa Women and Children Hospital
Hatta Hospital
Specialty Centers
Dubai Genetics Center
Dubai Cord Blood & Research Center
Thalassemia Center
Dubai Fertility Center
Dubai Blood Donation Center
Dubai Diabetes Center
Dubai Physiotherapy & Rehabilitation Center
Dubai Complementary Medicine Center
Others
Dubai Health Insurance Corporation
Health Regulation Center
Medical Education and Research
Medical Fitness
Investment and Public Private Partnership Department
Medical Journals
Overseas Medical Treatment Department
Clinical Nutrition
Primary Healthcare Centers
Medical Services
Home Healthcare
Free Medicine Home Delivery Service DAWEE
Health education service
General pediatrics services
General neurology services
Speech and language therapy clinic
Internal medicine services
Oral and maxillofacial surgery services
Fixed prosthodontic appliances
Pediatric endocrinology services
Others
Regulatory Services
Purchase products (controlled and semi-controlled medications register
Request for temporary permit
Purchase sick leave certificate
Temporary facility closure
Renew professional license
Add/upgrade professional license
Add facility to group
Cancel professional license
Cancel facility license
Change medical director
Others
Preventive Services
Medical fitness tests and issue of medical fitness certificate
Embalming body of the deceased and issuing no objection letter
DXH group membership and treatment package service
Occupational medical and report
Admin Services
Care seeker cancel a booked medical appointment
Financial support for DHA clinical staff training needs
Library reference service
Accreditation of continuing medical training programs (CMT)
Change request
Healthcare provider (private sector) cancel a booked medical appointment
Salem online registration
Care seeker reschedule a booked medical appointment
Research design and statistical analysis
Internet point of Care: iPOC
Medical file transfer
Dental intership
Others
Social Services
Research training programs
Request to register in DHA volunteer program
Social service – Thalassemia center
Media Center
This is where all the articles, news, and blogs are recorded.
Open-data
What it Means to Work in Dubai Health Authority
Senior Manager Projects Development Engineering: An opportunity to work for such organization like Dubai Health Authority (DHA).
"It was wonderful experience working with Dubai Health Authority (DHA), a daunting task to manage various vendors, sub contractors, & consultant/sub-consultants and delivery of project on specified timeline and cost control. Everyday, we learned something new regardless of your past experience and knowledge, I loved working every moment there & DHA gave an opportunity to develop our skills in the domain of Project Management."
Project Coordinator: Good experience
"Good and very friendly staff. The work timing is very balanced with lifestyle. Satisfying with behavior and dress code is very neat and discipline with all."
Medical Laboratory Technologist: Excellent
"Work timings are flexible, you have time to spend for your family and friends. Work load is not heavy. Overall, just follow correct procedures and follow the standards as the company has the highest standards when it comes to healthcare in the UAE."
Dental Resident: Excellent place to gain experience
"DHA is a perfect place to gain experience and expand your career and skills. You will learn how to deal with different character of patients and you will perform most of the things, for example, crown, endo, extractions."
Customer Service Representative: Handling customer service calls
"It has increased my medical knowledge and my patience as we deal with sick people of different ages daily. It's a nice workplace because of the culture difference of the people working there. They are simple and kind. The hard thing maybe is the huge information and inquiries we are receiving by the customers and patients. The most enjoyable is that most of the friends I got there are like my real family. Customers and patients are nice and respectful."
How to Apply for a Job in Dubai Health Authority in the UAE
You can apply for a job in Dubai Health Authority in the UAE by going to their career website at https://www.dha.gov.ae/en/Pages/Careers.aspx.
According to this authority, they offer both nationals and non-nationals job opportunities in various healthcare fields such as technical, medical, and administrative areas.
Once you are on the website, just click the "Apply Here" button and you will be redirected to the Dubai career site. You can also visit https://www.dubaicareers.ae/en/Employers/pages/Information.aspx?ID=20 for more information regarding their job offers.
Contact Information
Address: Dubai Health Authority Building, Al Maktoum Bridge Street, Bur Dubai Area 4545, UAE
Contact Number: 800342 / +971 4 219 8888
Website: dha.gov.ae