Emirates NBD Bank PSJC is a bank owned by the government of Dubai. It is considered one of the largest banking groups not only in the UAE but in the Middle East when it comes to assets.
The bank is publicly traded under the Banking and Financial Services Insurance industry. Founded on June 19, 1963, Emirates NDB offers investment banking, commercial banking, retail banking, private banking, mortgages, and credit cards. Emirates NBD serves as a subsidiary of Investment Corporation of Dubai.
If you are searching for a job in this bank, please check out the information below on how you can apply for available positions.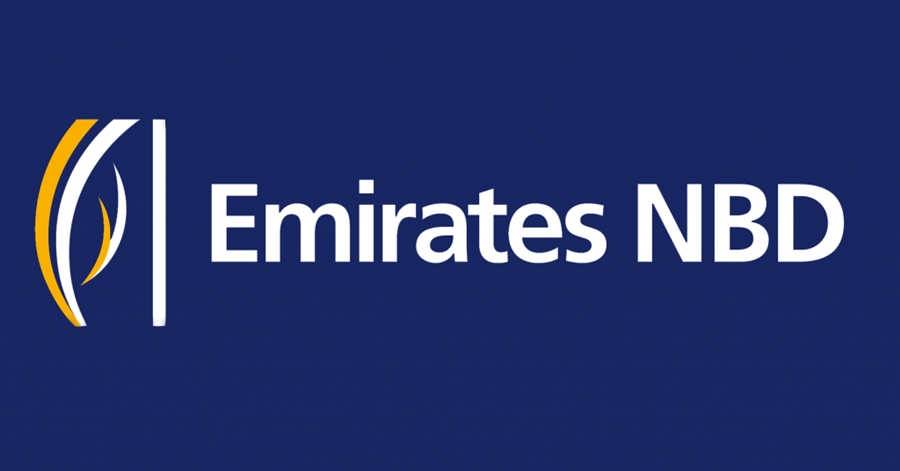 How to Apply for a Job in Emirates NBD in the UAE
To apply for a job in Emirates NBD in the UAE, just head to its official career website at https://www.emiratesnbd.com/en/careers/. There you will find Emirates NBD Careers that will surely make you interested. Just click on the "Join Us" button and you will be redirected to a page where you can submit your CV.
Emirates NBD History
Emirates NBD was built on June 19, 1963 as National Bank of Dubai by Sheikh Rashid bin Saeed Al Maktoum who was the ruler of Dubai back then. It was the first national bank established in Dubai. On March 6, 2007, NBD merged with Emirates Bank International, forming Emirates NBD. It was on October 16, 2007 when the shares of Emirates NBD became public on the Dubai Financial Market. In 2013, the company celebrated its 50th anniversary.
It was the greatest achievement of the Group, emphasizing its strong historical and financial foundations. As of March 31, 2020, the company has total assets of AED 692 Billion or USD 188 billion. Its acquisition of DenizBank also signified a significant milestone.
Facts & Figures
The company was founded in June 1963 when the National Bank of Dubai and Emirates Bank International merged.
Its chairman is Ahmed bin Saeed Al Maktoum.
Its revenue and net income in 2018 were US$4.73 billion and US$2.72 billion respectively.
Its total assets in 2020 is US$188 billion.
As of 2020, the number of its employees is 25,000 from over 70 nationalities.
It is a subsidiary of Investment Corporation of Dubai.
List of products and services Emirates NBD handles
Personal
Accounts

Accounts overview
Current accounts
Savings and deposit accounts
Gold investment account
Value account
Islamic accounts
New to UAE
Open an account

Banking packages

Banking packages overview
Emirati Package
Beyond
Plus
Plus maximizer
Special packages

Cards

Cards overview
Credit cards
Prepaid cards
Debit cards
Commercial cards
Installment plans
Deals
Rewards
Card security
Contactless payments
Get your card

Wealth & insurance solutions

Our approach
Grow your wealth
Plan for the future
Insurance
Monthly investment plans
Invest daily
Apply now

Loans

Loans overview
Personal loans
Auto loans
Home loans
Overdraft
Islamic finance
Apply now

Ways of banking

Online banking
Mobile banking
Chat banking
Voice banking
Phone banking
E-statements
Interactive teller machine
E-payments
Branches & ATMs

Foreign exchange
Promotions
Deals
Skyshopper
Form center
New to UAE
Calculators
Support
Priority
New to priority
Mobile banking
Banking solutions
Growing your wealth
Art exhibit
Useful links
Deals
Form center
Support
Private
Bespoke solutions
CIO's corner
Ways of banking
Contact us
Schedule of fees and charges
Downloads
Form center
Support
Business
Start your business
Business packages

Business banking package
Business banking plus package
Business banking select package

Business accounts

Current account
Fixed deposit account
Call deposit account

Business cards

Business credit card
Business rewards credit card
Visa signature business debit card
Visa business debit card

Running your business

Cash management
Payments
Collections
Liquidity
Treasury
Contracts, swaps, and options
Forward rate agreement (FRA)
Structured deposits and notes
Dual currency deposits (DCI)

Financing your business

Working capital
Non-funded
Long terms
Term loans
Mortgages
Vehicle loans
Loans against gold
Project financing

Growing your wealth
Ways to bank
Useful links
Form center
Support
Corporate & Institutional
Corporate & institutional banking
Investment banking
Financing solutions
Islamic banking services
Transaction banking
Research
Global markets and treasury
Contact us
Useful links
Form center
Online banking
Mobile banking
Branches & ATMs
Customer Care
Security Centre
What it means to work in Emirates NBD
Here are some of the feedback and reviews by the employees of Emirates NBD:
Retail banking officer: Good at all
"Happy to work on n Emirates NBD since 2015 up to date I'm working on n Abu Dhabi as retail Banking Officer working was n personal loan department normally i do my target in monthly basis"
Sales advisor: Productive and fruitful so much
"it's an amazing exp. to work in ENBD starting from the variety of culture and the strong training with the full support from the management all the time. this is all aside the good benefits of salary and other benefits as "transportation- training – home loan – study loan – car loan – personal loan" all of that make the exp. there are really amazing however the work in sales environment is still stress.
Retail banking executive: productive
"Good Place to work as you gain experience and exposure to the market. It was a bit stressful as of the working hours capacity. The staff was friendly and helping."
Personal banking adviser: It was a good experience
"Work in emirates nbd bank gives a lot of experience it's a good management all systems is digital also the company development her employees by giving training. It's successful bank"
Retail sales executive: very good
"one of the best organization to work. You will get the best working culture in this bank . People are so much professional. Best place to work. I will highly recommended to work in this bank. I have my best memories in working with this bank, Really best place to work."
Company Information:
Address: Dubai – Head Office 11th Floor, Emirates NBD Group, Headquarters Baniyas Road, Deira P.O. Box 777
Main Telephone Number: 800 456
Website:  www.emiratesnbd.com