Fairmont Hotels & Resorts is a multinational chain of luxury hotels. It has 76 properties globally and its strongest presence is in the United States and Canada. Fairmont acts as the subsidiary of Accor, another company famous in the hospitality industry. This hotel chain started when Canadian Pacific Limited by Canadian Pacific Hotels & Resorts and Fairmont Hotel were established in 1999.
Canadian Pacific Hotel was able to acquire the majority of the shares of Fairmont Hotels. In 2001, Canadian Pacific renamed the business to Fairmont Hotels and Resorts. Afterward, Canadian Pacific decided to split into smaller hotel chain as part of its starburst move. Fairmont then became a separately-traded company.
If you are seeking for job openings from this hotel and resorts, please see information below how you can find a job.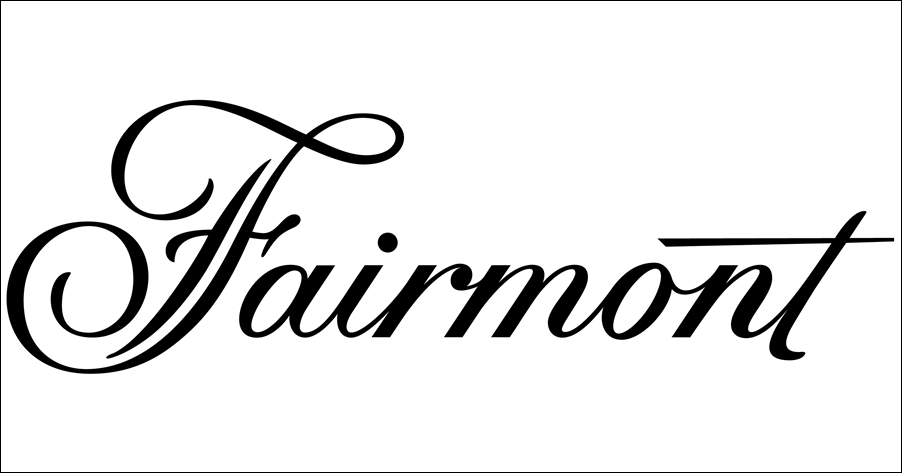 How to Apply for a Job in Fairmont Dubai in the UAE
Accor, the parent of Fairmont Dubai, has its own career website at https://careers.accor.com/global/en/fairmont-jobs. Since it's a global company, you can select the location where you want to apply for a job. So, in this case, in Dubai, UAE. Search for the open positions that interest you the most and send your CV together with your application. Just don't forget to update necessary information in your record so you can land the job you want.
Fairmont Dubai History
Its predecessors Canadian Pacific Hotels (CP Hotels) and Fairmont Hotels have different histories. CP Hotels had been a division of Canadian Pacific Railway. It had a series of rail lines in the 1880s. Most of these rail lines were ran by railway's hotel department, of which some where acquired by the parent of CP Hotels. Later in 1990s, it became the largest hotel owner and in 1999, it acquired Fairmont Hotels and Resorts in San Francisco.
Meanwhile, the first-ever Fairmont San Francisco was founded by James Graham Fair. The building survived the earthquake in 1906 and a large fire in 1907 when it was renovated by architect Julia Morgan. The hotel was acquired by a different person before CP Hotels. It expanded in the United States until it was bought by CP Hotels in April 1999.
Facts & Figures
Fairmont Hotels & Resorts is a merger of Canadian Pacific Limited and Fairmont Hotel.
It was established in April 1999.
It is under the hospitality management and is a subsidiary of Accor.
Its predecessor is Canadian Pacific Hotels & Resorts
Its main headquarters is located in Toronto, Ontario, Canada.
List of properties and services Fairmont Hotels handles
Properties
Fairmont Banff Springs
Fairmont Copley Plaza
Fairmont Beijing
Fairmont Château Laurier
Fairmont Empress
Fairmont Hotel Vier Jahreszeiten
Fairmont Le Château Frontenac
Fairmont Le Montreux Palace
Fairmont Monte Carlo Monaco
Fairmont Olympic Hotel
Fairmont Peace Hotel
Fairmont Royal York
Fairmont San Francisco San Francisco
Hamilton Princess & Beach Club
The Plaza
The Savoy London United Kingdom           1889     2004
Fairmont Nile City
Flame Towers
Locations
United States

Austin
Berkeley
Boston
Chicago
Dallas
Hawaii Orchid
Hawaii Kea Lani Maui
Los Angeles
New York
Pittsburgh
San Diego
San Francisco
San Francisco Ghirardelli
San Jose
Santa Monica
Scottsdale
Seattle
Sonoma
Telluride
Washington

Canada

Banff
Calgary
Charlevoix
Edmonton
Jasper
Lake Louise
Mont Tremblant
Montebello
Montreal
Ottawa
Quebec City
Toronto
Vancouver Waterfront
Vancouver Hotel
Vancouver Pacific Rim
Vancouver Airport
Victoria
Whistler
Winnipeg

Barbados
Bermuda
Mexico

Riviera Maya
Riviera Maya Heritage Place
Acapulco

Puerto Rico
Brazil
Azerbaijan
Germany
Monaco
Spain
Switzerland
Turkey
Ukraine
United Kingdom
Egypt

Cairo
Sharm el Sheikh (2020)

Jordan
Kenya

Masai Mara
Mount Kenya
Nairobi

Morocco

Marrakech
Rabat (2020)
Taghazout (2020)

Saudi Arabia

Makkah
Riyadh
Burj Ramla (2020)

South Africa
United Arab Emirates

Abu Dhabi Bab al Bahr
Ajman
Dubai
Dubai The Palm
Fujairah

China

Beijing
Chengdu
Kunshan
Nanjing
Shanghai
Wuhan
Guiyang

India
Indonesia
Maldives
Philippines
Singapore
What it means to work in Fairmont Dubai
Here are some of the feedback and reviews by the employees of Fairmont Dubai:
Server: Bravo fantastic
"One of the best company I worked with and for sure would be eager to work along it's an amazing platform and place to work where your organization get only cream of the milk."
Waiter: Food and beverage professional
"A professional food and beverage server, with wide knowledge of food, wine, spirits, etc. helps to create collaborative working environment, supportive and knows how to maximize the satisfaction of guest."
Supervisor: Everything is good
"It was a great place to work, kind and considerate employees in a comfortable environment. This place is focused on making their customers happy, as well as their employees with many benefits. You gotta try it for yourself life changing. Great Perks."
Demi Chef De Partie: Great company to work
"One of the best places to have worked. Great people and working environment. Accommodation and work life balance is amazing. One of the reason I really loved to work. last but not the least I had a great bliss"
Recreation Supervisor: Best over property I've worked with
"Fairmont Ajman is a place to work and grow with, the sense of family and ambiance is what makes Fairmont a place to be. I stared my career as a Lifeguard with Fairmont in January 2016, after two years of hard work and dedication I was promoted to a recreation Supervisor. Another good thing about this brand is the cross training exposure, which gives you the opportunity to lean other skills"
Contact Information
Address: Sheikh Zayed Road, Dubai, United Arab Emirates
Telephone Number: +971 4 332 555
Website: Fairmont.com