In its bid to increase vaccination coverage, the Philippine government will adopt the emergency use of the UAE-developed Hayat-Vax vaccines through the approval of the Food and Drug Administration (FDA).
The Hayat-Vax, donated by the UAE government, is similar in constitution to China's Sinopharm vaccine and is prescribed to be given to individuals 18 years old and above according to FDA chief Rolando Enrique Domingo.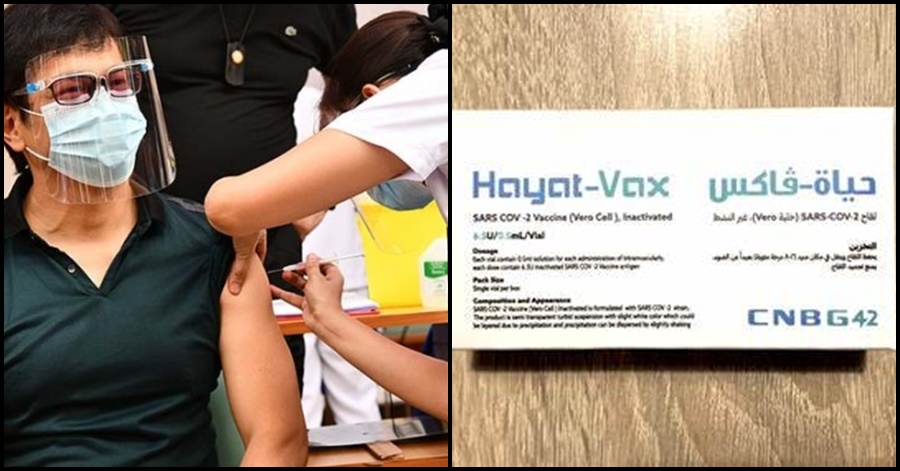 Now, PH to Utilize Emergency Use of UAE-Manufactured Hayat-Vax Vaccines
The Hayat-Vax is the product of the collaboration between Chinese pharmaceutical firm Sinopharm and the Abu Dhabi-based company Group 42, Reuters reported.
The UAE also reported that the vaccine has an 86% efficacy rate during its trial phase.
Current vaccines utilized for emergency use in the Philippines include AstraZeneca, Johnson & Johnson, Moderna, Pfizer, Sinovac, and Sputnik V.
Meanwhile, earlier on Wednesday, the Philippines received an additional supply of 100,000 doses of the Sinopharm vaccine from the UAE.
READ NEXT: [GOOD NEWS] UAE Leads Global Ranking for Vaccination Rates