Going to the gym is a bit hassle these days, especially if you are working. There are expats who don't have enough time to spend on gyms and there are some who lack the financial capability to add another source of expense.
Also Read: 8 Best Home Exercise Equipment to Stay Fit Indoors
If you are looking for ways to encourage yourself to continue working out while saving the money you would have spent on fitness centers, having a fitness tracker helps. And for those who can't go out, here are some of the famous brands you can buy from Amazon.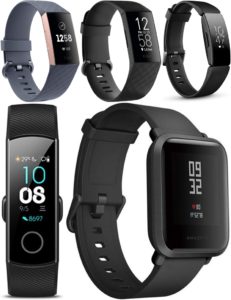 Best Fitness Trackers You can Order Online
Here we have compiled some top fitness trackers:
Honor Band 4
Honor is a famous electronic brand and it has a fitness tracker that can work for you. It can be purchased for as low as AED 81 plus free shipping. Its features include monitoring your heart rate, the quality of your sleep, and your swim strokes. Aside from tracking your health, it also has practical functions including calls and message notifications.
The screen of this tracker is large enough for you to take control of it. It features a 0.95-inch AMOLED colored screen. It is durable and can display about 45 characters in one go.

Fitbit Charge 3
Fitbit is another good brand when it comes to fitness trackers. Fitbit Charge 3 is an advanced fitness tracker where you can see the record of your heart rate and swimming activities. Apart from that, it can also recognize exercises such as running, elliptical, sports, and many more.
This tracker can be worn during swimming as it is swim-proof and water-resistant. Its battery can last up to 7 days, which is ideal for those who frequently forget charging their electronic devices.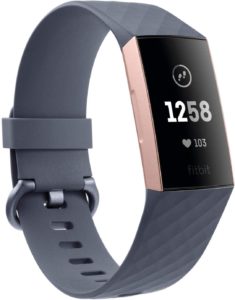 Xiaomi Amazfit Bip
Xiaomi has this Amazfit Bip wherein you can track your heartbeat and other things related to your health. It connects biochemical signals seamlessly, promotes healthy living through its smart data services, and so on. For some users, it serves as a great daily companion because it can count steps, distance, and calories every day.
Its touchscreen allows you to choose from numerous pre-installed apps including alarm, timer, weather forecasts, and compass. This is best used if you are into outdoor running, cycling, walking, and using a treadmill.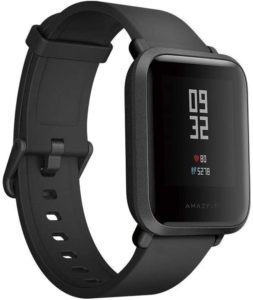 Fitbit Charge 4
Another option from Fitbit is its Charge 4 costing around AED 699. Compared to other fitness trackers that won't last a couple of hours, Fitbit Charge 4 is working up to 7 days provided that you fully charge it. Its compatibility works with Android and iOS.
It has built-in GPS, meaning, it works even if you don't bring your phone during your outdoor activity. You can explore as much distance as you want with this product.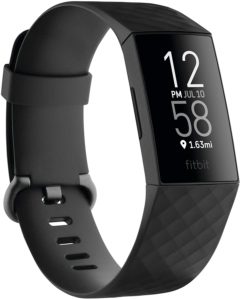 Fitbit FB413BKBK
Lastly, this product has an inspiring HR fitness tracker. It can be availed at around AED 430. Your app can show you how deep or light your sleep is. It also provides pointers and recommendations so that you can improve the quality of your sleep.
This Fitbit product can also understand your body at a higher level, especially your cycle records.