Fresh graduates, students, and families from different countries worldwide are flying to the United Arab Emirates because of the quality of living – good governance, transportation system, safe streets, impressive skyline, authentic food, and better job opportunities with good salaries.
However, the UAE needs attestation of educational, personal, and commercial documents to consider your records genuine. There are a lot of fake documents issued worldwide, and some expats are still unaware that this is required.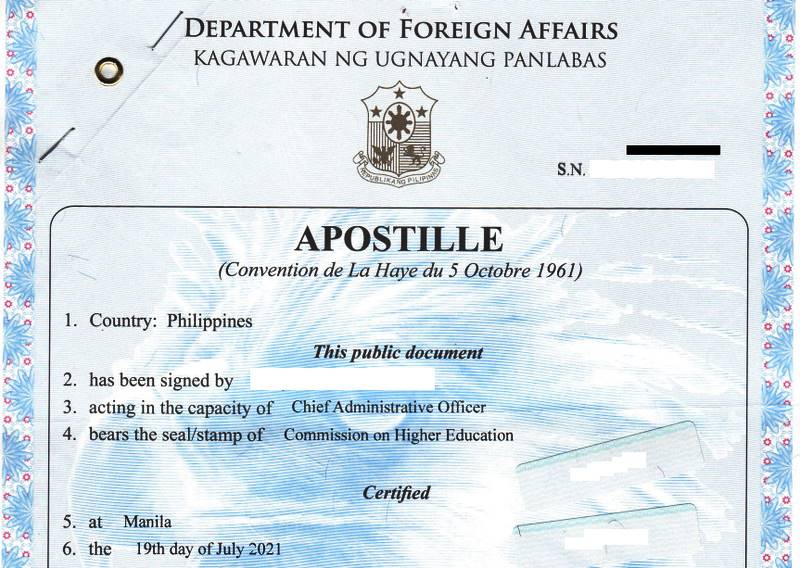 Attestation of documents proves the authenticity of the document or certificate and helps with an individual's proof of identity. As aforementioned, fake documents are spreading worldwide, and having attested certificates gives you all the power and rights to certificate ownership.
On the other hand, apostille is another type of documentation procedure wherein you can use specific certificates or documents internationally within 113 Apostille member countries of the Hague Convention. If your home country does not participate in the Hague Convention, you will indeed have your Attestation stamping, like the Philippines' Red Ribbon Attestation, before May 2019.
A list of some certificates that require attestation in UAE:
Marriage Certificate – for married couples that are expecting a child to be born in UAE, parents who will sponsor their children's visa, and for those wives that require their Husband's visa
Birth Certificate – apply for family visas, planning to get married in UAE, etc.
Educational Degree – expats that are planning to work in UAE. Transcript of Records' attestation depends on which country it was issued – e.g., Philippines.
Police Clearance – only for those individuals who are required to do so
Certificate of No Marriage/Singleness – For couples that are planning to get married in UAE, to prove that they have not been married yet back in their home country or abroad
Death Certificate – for individuals or families who want to name their property after their deceased loved ones
Power of Attorney – to legalize an official authorization letter from a specific individual or company.
For Filipinos: Do you have Apostille already or Red-ribbon attestation with UAE Embassy stamps?
The Philippines became an Apostille country last May 2019. They declared Red Ribbon as an 'invalid' attestation already, even if it says it's valid for five years unless you already have stamps from UAE Embassy in Manila. Renewal of red ribbon to Apostille is required if it's the only attestation you have.
Suppose you have an attested certificate from the UAE Embassy in Manila. In that case, you can directly proceed to the last step, which is to get an attestation from the Ministry of Foreign Affairs in Dubai.
Procedure for Philippine document Attestation if you have DFA Apostille:
Apostille should be valid as UAE only accepts Apostille issued within a year.
Attestation from UAE Embassy in Manila
Attestation from the Ministry of Foreign Affairs in Dubai.
It is within the Philippines' standard process to only require ORIGINAL certificates during attestation.
For Other Expats: Procedure for Certificate Attestation
 Apostille should be valid as UAE only accepts Apostille issued within a year.
Attestation from your issuing country's UAE Embassy
Attestation from the Ministry of Foreign Affairs in Dubai.
It depends on the country if they will require an ORIGINAL certificate or allow a Certified True Copy.
 Here are the steps in Certificate Attestation for UAE use:
Notary/Solicitor/True Copy Stamping
Issuing-country's Foreign Affairs Department
Issuing-country's UAE Embassy
Attestation from Ministry of Foreign Affairs in Dubai.
How long does the Attestation process usually take?
Certificate Attestation process may take time, depending on the issuing country of the certificate. Some may take days, weeks, or months.
For example, in the Philippines, certificate attestation usually takes around five to six weeks before completion. Because of the pandemic, the Department of Foreign Affairs only accepts appointments through their website – with the earliest appointment date from December 2021. Appointments from January 2022 cannot be selected by clients yet as of this time. (https://consular.dfa.gov.ph/services/authentication/authentication-general-info)
Expats are having a hard time because of the timeframe, especially those to submit attested certificates for their employers – for promotion, visa renewal, new employment visa purposes; hospitals – attested marriage certificates before giving birth; Church – attested singleness certificate before marriage, etc.
Processing your certificate attestation may consume a lot of time and money, from the courier's back and forth service charges and attestation charges from different Governmental Departments, especially when your home country is far from UAE. You can process your certificate attestation online now. Search 'Benchmark Attestation Services' in Google.
About the Author
Benchmark Attestation Services, a top-ranked Attestation and Apostille company in UAE with the highest Google Reviews helps in processing certificates issued from anywhere in the world.
Company name: Benchmark Attestation Services
Contact number: 04 396 1284 / 055 512 7221
Website: https://www.onlineattestation.com/