Residents of the UAE will be treated to a spectacular light show care of Mother Nature, when a meteor shower sends over 120 meteors shooting from the night sky next month, as shared in a report by the Khaleej Times.
ALSO READ: KhalifaSat Successfully Launched into Space
According to astronomy experts, the Geminid Meteor Shower will cross the UAE night skies. And while this is an annual occurrence, this year's event will be more visible as there will be little interference from the moon. The light show is expected to take place on the evening of December 14 and will continue up until the morning thereafter.

Meteor Shower to Set UAE Night Sky Aglow this December
According to Hasan Al Hariri, CEO of the Dubai Astronomy Group, the showers can be viewed across the globe except in Antarctica, as it will have 24 hours of daylight at this time of the year.
Al Hariri further shared that no special tool or equipment will be required to catch the meteor shower. The clear night sky is all you need and a nice, comfortable spot to watch the event, which will last for about an hour in the UAE.
According to known records, the Geminid meteor shower is nearly 200 years old, and is an ongoing occurrence throughout the globe every year. The meteor shower is coined after the constellation Gemini because the meteors seem to emerge from this cosmological formation in the night sky.
The shower should be visible through the Dubai night sky approximately 58 degrees above the northeastern horizon at midnight. This means that about 120 meteors per hour can be viewed through the UAE night sky, since the radiant will be way up in the sky, increasing the chances of seeing meteors.
Al Hariri also suggested that residents should look for a nice, secluded viewing spot away from city lights. He also suggested for residents to dress appropriately for the weather and to be comfortable if staying outdoors for a prolonged period.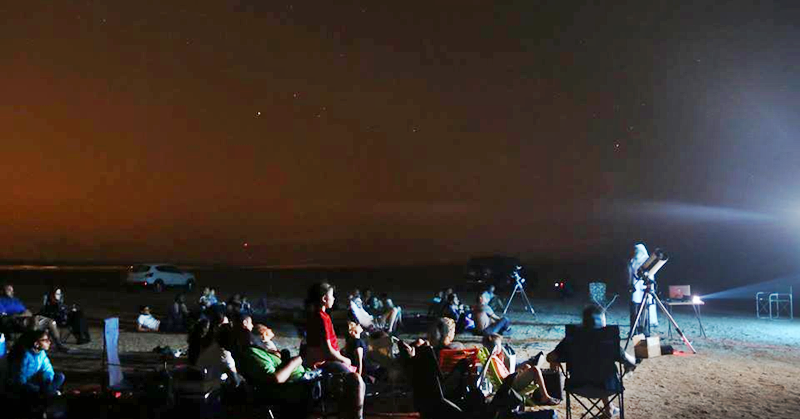 In line with this special phenomenon, the Dubai Astronomy Group will be holding an event called the 'Geminids Meteor Shower Camp' on December 14, where residents can watch the meteor shower and other heavenly bodies and deep sky objects using telescopes. There will also be a lecture and demonstration about the stars and space objects in open air and under the night sky.
ALSO READ: Sheikh Hamdan Extends Well Wishes to Two UAE Astronauts