Connectivity is one of the many important aspects of a progressive society. When you see that issues such as traffic congestion and road accidents are being systematically dealt with, you know that the government is doing everything within its capacity to provide timely and efficient solutions.
ALSO READ: Dubai to Introduce 9 New Bus Routes on April 7
At the start of the year, we have seen how the government has activated a number of routes to promote and support the use of public transportation within the country. And this should be a good thing because not only are the residents enjoying cheaper fares, but the government is also visibly strengthening its infrastructure and transport sectors, which are all important components of a healthy society.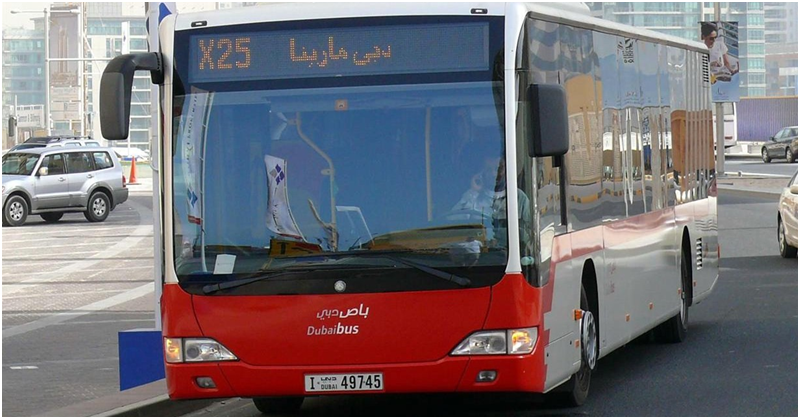 [VIDEO] New Bus Route Connecting Dubai and Al-Ain Launched
Dubai's Roads and Transport Authority (RTA) continues to provide efficient and affordable transport solutions with its recently launched new route which will link Dubai and Al-ain closer.
Through the support of Abu Dhabi's Department of Transportation (DoT), an official announcement on Twitter from the government institution for transport shared that the new route will address the public's concerns over having to commute to and from Dubai and Al Ain, as the transport authority expects that the route will serve around 250,000 travellers every year.
With a frequency of 30 minutes, the new route E201 buses will depart from Al Ghubaiba bust station in Dubai going to Al Ain.
The bus will provide service to the following locations:
Al Jafiliya Metro Station – north
Wasl
Wasl Club 1
Emirates NBD – Nad Al Sheba
Marmoom Dairy Farm 1
Al Faqa station 1
UAE University Mohammed bin Khalifa Street 1
City Petrol Station 1, and;
Sheikha Salama Mosque 1.
Watch the video posted by Abu Dhabi DoT on Twitter below:
The Roads and Transport Agency in cooperation with the Department of Transport launch the first bus route from #Dubai to #AlAin @RTA_Dubai … pic.twitter.com/4dBg66Dcvm

— "DoT" دائرة النقل (@AbuDhabiDoT) April 11, 2019
According to the Integrated Transport Centre, the new service falls under its programme dedicated to boost the involvement of various stakeholders in the UAE to enhance the level of services offered to the public, boost the public transport network, and make traveling within and between emirates much easier.
With the activation of this new route, activities between the two emirates will become livelier, thus promoting and supporting businesses, transactions, and help economic growth within the area.
Moreover, residents in Dubai and Al-Ain can take advantage of cheaper transport fare offered by this route to enjoy the services and offerings of each city in terms of tourism, events, and other activities.
ALSO READ: RTA Activates Dubai to Oman Bus Rides