After opening a series of bus networks across the country, the Roads and Transport Authority (RTA) has now activated another service route, which extends further out for the convenience and happiness of travellers who wish to travel in the region.
With this development, residents will have another option to the emirate's already extensive selection of transportation methods, which is highly suitable to one's budget and preference for travel.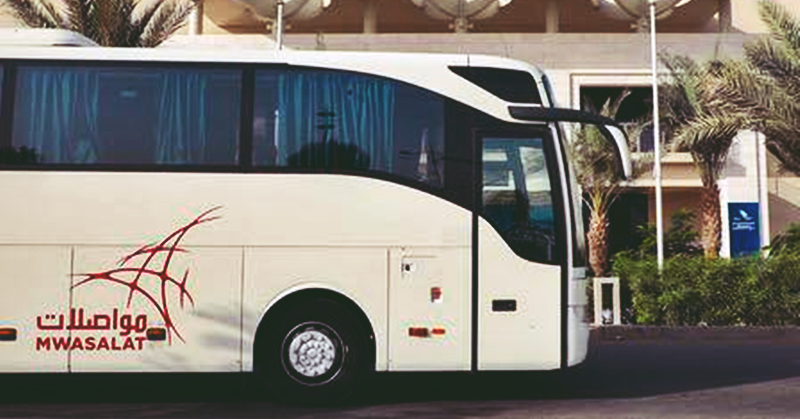 Dubai to Oman Bus Service, Now Available
The Roads and Transport Authority (RTA) opened bus services that will enable the residents of Dubai to travel by road to Muscat in Oman, as shared in a report by the Gulf News.
RTA Dubai, in partnership with Mwasalat, Oman's national transport company, has opened a new bus service offering three daily trips from Dubai to Muscat, which leaves at 7:30 am, 3:30 pm, and 11 pm.
Residents can get on the six-hour Dubai to Muscat bus trip in three locations in the city — Abu Hail Metro Station, Dubai Airport Terminal 2, or Rashidiya Metro Station.
The three daily trips will be priced at AED 55 for a one-way ticket, while return tickets will cost AED 90.
Upon reaching Oman, there will several bus stops which include Shinas, Sohar, Barka, Muscat Airport and Athiba Bus Stations. Meanwhile, buses headed for Dubai will also ply these stations.
According to Ahmad Behroozian, CEO of RTA's Public Transport Agency, authorities will be developing the Dubai-Muscat bus service by adding more stops and new buses for this route in the future.
This is certainly great news for all residents of Dubai, the UAE, and Oman for that matter. A word of caution, however — if you're going on a cross-border trip (even if only by bus), make sure that you have your legal documents to do so. Otherwise, enjoy your trip across the region!