In previous posts, we have shared about how you can travel from Dubai to Abu Dhabi, Sharjah, Fujairah, and other emirates via public bus transport. Today, we are going to take things further by discussing how you can commute from Dubai to a neighbouring country… the Sultanate of Oman!
You heard that right! Did you know that there's a bus route from Dubai to Muscat, the capital of Oman? So while it may sound much easier (not to mention faster) to reach Muscat by plane, taking the scenic route by bus sounds more exciting, don't you think? Keep on reading to learn more about this bus route!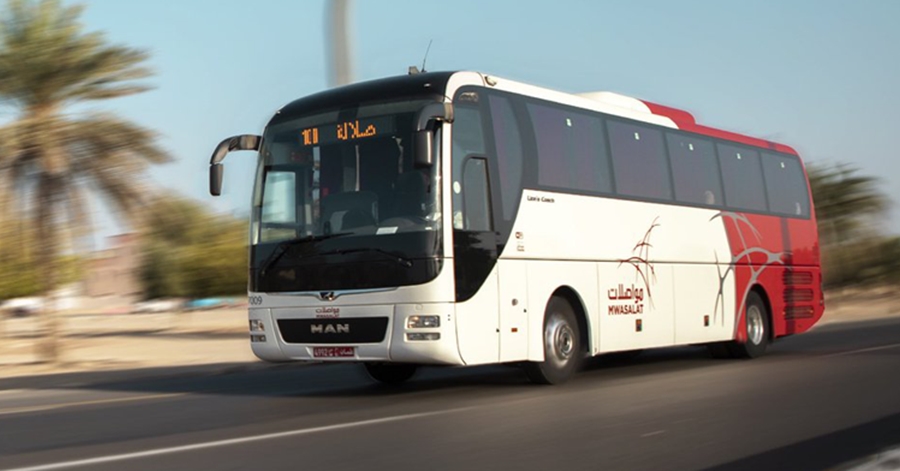 Guide to Traveling from Dubai to Muscat, Oman via Public Bus
Since January last year, people have been able to travel between Dubai and Muscat via Bus Route Number 201. This was made possible due to a partnership between Dubai's Roads and Transport Authority (RTA) and Oman's National Transport Company, Mwasalat.
Mwasalat happens to own the largest fleet of buses in Oman, with more than 500 buses including mini buses, low floor buses, super luxury coaches, and long-distance coaches.
The partnership between RTA and Mwasalat falls under the former's launching of new bus routes across the UAE and beyond. As part of their agreement in opening a Dubai-Muscat route, new bus stations and routes between the two places had been added.
As a result, there is now a convenient bus route that citizens, residents, and visitors can use to travel easily between Dubai and Muscat! These include tourists as well as business executives who often travel between the two destinations.
Bus Ticket Prices from Dubai to Oman
The cost of a one-way bus ticket from Dubai to Oman is AED 55, while a round-trip ticket costs AED 90. You will need to buy your tickets directly from the RTA stand. In the future though, passengers will be able to book their bus tickets online or by using their Nol Card to purchase tickets.
Bus Schedule: Timings and Stops
The Dubai-Oman bus route runs three times a day, departing from the following stations at these timings (with 15-minute stops at each station):
Abu Hail Bus Station — 7:30 am, 3:30 pm, and 11:00 pm
Dubai Airport Terminal 2 — 7:45 am, 3:45 pm, and 11:15 pm
Rashidiya Bus Station — 8:00 am, 4:00 pm, and 11:30 pm
The travel time between Dubai to Oman is around six hours, including stops between stations as well as custom checking at the UAE-Oman border. Of course, keep in mind that traffic conditions may make the travel period longer.
Traveling from Oman to Dubai via Public Bus
Upon reaching Oman, the bus route will pass by 11 stops before reaching the border. Notably, you can catch a bus from Oman to Dubai via these stops:
Shinas
Barka
Muscat Airport
Athaiba
Burj Al Sahwa
Maabela
Musanah
Suwaiq
Khabura
Saham
Sohar
From Sohar, or any other station in Muscat, a one-way bus ticket to Dubai costs OMR 5.5, while a round trip ticket costs OMR 9. The Sohar-Dubai bus departs at 6:20 am, 3:20 pm, and 11:00 pm. Please visit the Mwasalat website or call their office at +971-425-25909 for more details.
Facilities on the Dubai-Muscat Bus
You'd be happy to know that the public bus from Dubai to Muscat is air-conditioned, offers free Wi-Fi access, and can seat up to 50 passengers. In other words, you can look forward to a safe and comfortable bus experience… not to mention beautiful views of the countryside along the way!
Another great thing about this bus route is that it stops at three bus stations within the UAE, making it easier for you to take the Metro or hail a taxi in case you need one!
Private Bus Options for Travelers
Aside from the public bus route mentioned above, there are other buses between Dubai and Muscat, including those that are operated by private transport companies. For instance, there's Al Khanjry buses, which depart at 6:00 am and 3:00 pm every day. You can catch this bus beside the Ruwi Bus Station in Muscat. This route makes only one stop in Sohar, where you can grab a bite or even do some shopping!
Additional Reminders for Travelers
Before you travel between the two countries (i.e. UAE to Oman), be sure to take care of your visa requirements first.
It's best to arrive early at the bus station, at least 30 minutes before departure.
At the UAE-Oman border, there's an exit fee of AED 35 per head. Don't forget to set aside this amount, make the payment, and keep your receipt!
Along the border, the bus will stop at UAE customs, where you will get your exit stamp. Later, the bus will stop again at Oman customs, where everyone's luggage will be checked.
For a trouble-free trip, make sure you don't bring any restricted or banned items!
Places to See in Oman
Once you arrive in Oman, you'll soon discover that aside from the capital city of Muscat, there are plenty of amazing places to visit in the Sultanate, including:
Bahla, a historic city in northern Oman that includes a 13th century fort;
Jebel Akhdar, also known as the Green Mountain and part of Al Hajar Mountains;
Masirah Island, which is known for its gorgeous beaches and wildlife;
Misfat Al Abryeen, a small mountain village featuring lush greenery;
Ras Al Jinz, a turtle reserve known for protecting and repopulating sea turtles:
Salalah, a major city and hometown of the reigning sultan in Oman; and
Wahiba Sands, a desert paradise featuring camel rides and other adventures!
Because of its close proximity to the UAE, Oman is a favourite destination among travelers, even among tourists who are just visiting the country. Without a doubt, the Dubai-Muscat public bus route — aside from making travel easier — is a huge boost to tourism in both countries!
Meanwhile, if you are a newcomer to Dubai and you're wondering how to get around, check out our post about different public transportation modes in the emirate.
DISCLAIMER: The above guide is presented for information sharing purposes only. To know more about how you can travel from Dubai to Muscat (and vice versa), please visit the official websites of RTA Dubai and Mwasalat.