With so many things to see and do in Dubai, there never seems to be a dull moment in this city! But while there are plenty of places to visit in Dubai, you shouldn't miss taking a trip to nearby Abu Dhabi, which happens to be the capital of the UAE. Here's a guide to help you how you can travel via bus from Dubai to Abu Dhabi. Last time I checked, thefare is 25 AED per person.
A grand mosque, a racing circuit, heritage sites, and majestic landmarks — these are just some of the things that you will see in the capital. Indeed, there are many places to visit in Abu Dhabi. Going to Abu Dhabi has never been easier since public buses are available.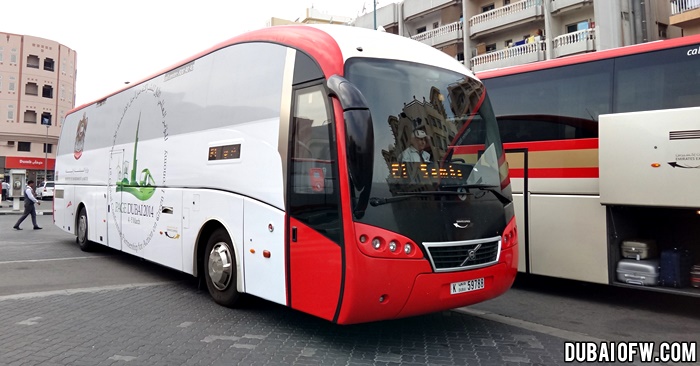 Cheapest Transport – Traveling by Public Bus from Dubai to Abu Dhabi
The Public Transport Agency is the main agency in charge of public bus transportation in Dubai. They have bus routes that roam around the emirate. Likewise, they have "intercity" routes, which include buses going to and from Abu Dhabi.
There are two available routes from Dubai to Abu Dhabi, as follows:
Route No. E100: Al Ghubaiba Bus Station – Abu Dhabi Central Bus Station
Route No. E101: Ibn Battuta Metro Station – Abu Dhabi Central Bus Station
A one-way ticket from Dubai to Abu Dhabi (and vice versa) costs about AED 25 per person. Buses leave every 20 minutes from these stations, so you don't have to worry about missing your ride!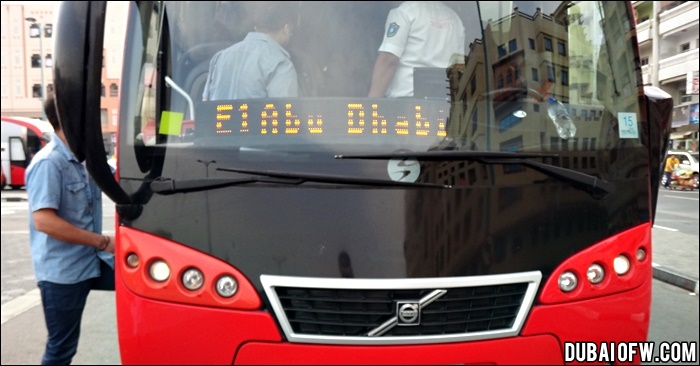 Bus Stations: Facilities and Services
If you think riding buses would be uncomfortable compared to cars, think again. Each public bus comes fully-equipped with these features:
Air-conditioning
Safety measures
E-Card machines
Information screens
Wide standing areas
Priority seats for women & children
Facilities for people with special needs
Likewise, bus stations include the following facilities and services:
Customer service centers
Air-conditioned waiting areas
Cafeteria & vending machines
Prayer rooms for men & women
Parking spaces for taxis & bicycles
Areas for women, children, & people with special needs
NOTE: Visit this link to see the complete list of public bus routes.
If you are planning to go to Abu Dhabi from Dubai, consider riding a bus as one of your options. While riding to the capital in a comfy, air-conditioned bus — you'll have more time to plan for your trip. Speaking of which, check out our recommended list of things to do in Abu Dhabi!