Our next OFW interview features Nadia, a 22-year-old Filipino-Tunisian in Dubai. She holds a bachelor's degree in Entrepreneurship, and has been working as an Administrator for two years now. An avid traveler, she also loves to blog about her adventures in the UAE and other countries. Check out her blog at cheapventure.wordpress.com
After graduating from college, Nadia came to Dubai to be reunited with her mother and siblings, who also work here. Eventually, she learned how to be independent and wise when it comes to managing her finances. In the following interview, she recommends several tips on how to save money as an OFW.
Having recently married, Nadia is thrilled to begin an exciting new chapter in life. Through her diligence, open-mindedness, deep insight, and positive attitude — she has learned to take things in stride and will surely go far.  Learn more about Nadia and her story in the following OFW feature.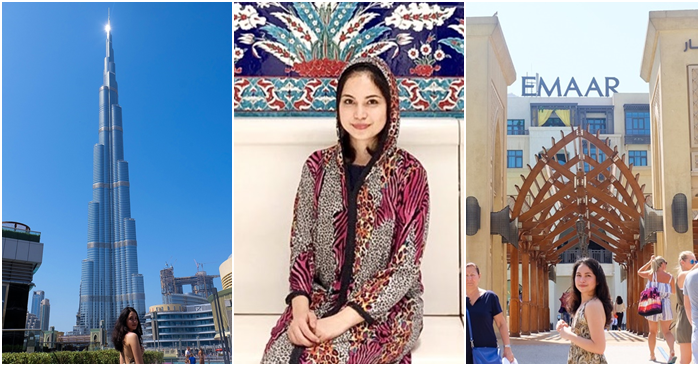 OFW Feature: Nadia, Blogger of Cheapventure
Name: Nadia
Age: 22 years old
Current Profession: Administrator
College Degree: Bachelor of Science in Entrepreneurship
Years in Dubai: 2 years
1. Tell us about yourself.
My name is Nadia and I'm a 22-year-old Filipino-Tunisian who has been working as an Administrator here in Dubai for two years. I graduated with a degree in Bachelor of Science in Entrepreneurship from the University of Santo Tomas.
2. Why did you come to Dubai?
When I was 5 years old, our mother left us to work in Dubai; and as the years went by, my siblings went along with her. So after graduating from college, I decided to go as well and be reunited with my family.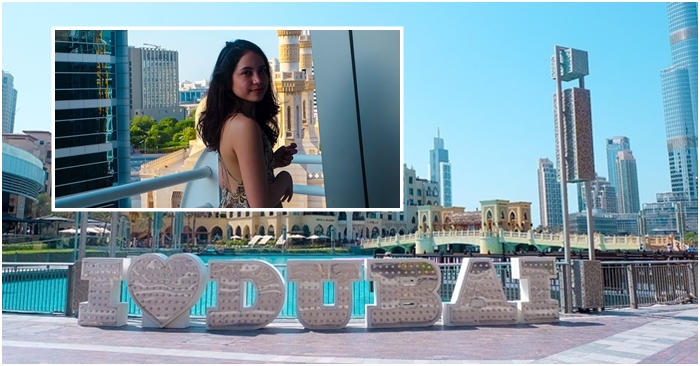 3. What were your previous jobs?
I have worked as an Administrator for two years.
4. How do you find your current job? Are you happy/satisfied with it?
I consider myself lucky to have such a great boss and nice colleagues who are more like family than co-workers. Although to become an Administrator was not really what I wanted because I'm not the type of person who always wants to sit at her desk and stare at her computer the whole day.
5. Are you able to save in Dubai? Why/How?
Yes, I was able to do so by taking these steps:
a. Think of yourself.
Every payday, I always notice that most of my friends and colleagues send all their money to their families back home, and so they have nothing left for themselves. Most OFWs are drowning in debt and don't even have personal savings. They always rely on borrowing money every time there is an emergency.
b. Know your limits.
The Filipino way of thinking is this: whoever earns the most is obligated to support  the whole family, especially when they work abroad. One of my co-workers once told me that she supports her entire family, including her siblings who are adults, but refuse to work because they depend too much on her.
c. Avoid spoiling them.
I am never against spoiling your loved ones, and surely it feels good to be able to give your family the things that they want, but sometimes you have to know your boundaries. Know that there's a possibility that when you stop doing these gestures, it might result into them being ungrateful.
d. Invest.
You're not going to work forever; you'll grow old and weak. Always set aside something to have a secured future.
6. Is it difficult to live in Dubai? What are/were your struggles? What's life like outside work?
Time is money overseas, and we can never afford to get sick as leaves are limited here. A single day of absence means a huge cut on our pay. If you're used to being taken care of by your mom, especially when it comes to cooking meals, doing your laundry, and even cleaning — I've got bad news for you! The moment you work abroad, you'll do all of these things on your own, even taking care of yourself when you're sick. But it's a new set of skills which will also benefit you.
Sure we are earning more, but I realized that no amount of money can buy the moments we have with our loved ones. Me and my colleagues, we are all excited for one another every time someone is close to going home.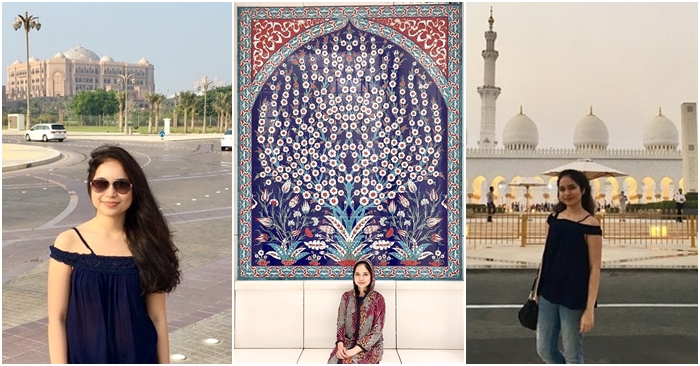 7. What do you like about Dubai?
As an OFW in the UAE, which is home to 9.2 million other expats, we are more exposed to different people, cultures, and traditions which make us more mature and comfortable in different surroundings. Culture shock is no longer an issue for us, as we are always forced to adapt quickly. Being here in Dubai gave me experiences and lessons that couldn't be taught in school.
The other thing that I like about Dubai is that it is safe for both tourists and residents because of its stricter rules that make people more disciplined and crime is kept to a minimum.
8. What do you NOT Like about Dubai?
Everything in here is artificial; all of the structures are man-made and there are endless miles of deserts. Living here made me realize how beautiful our country is.
Also the cost of living is extremely expensive. Many people who work here would not survive for more than a year or two.
9. What are your plans in your career/family/future?
Finding ways on improving myself is the best plan I have so far. Also to find the career path where I will enjoy work and where I can contribute the best of my abilities.
I recently got married and as of the moment, having children is still out of the plan. So for now, I'll be the best wife for my husband and enjoy what we have now.
10. You have any tips for Kabayans when working/finding work/living in Dubai?
Life overseas is not easy. Most of us can't even afford to live in a decent room, as the cost of living is nothing compared back home. But always focus on the main reason why you are here, work hard, and create your bucket list to keep you motivated.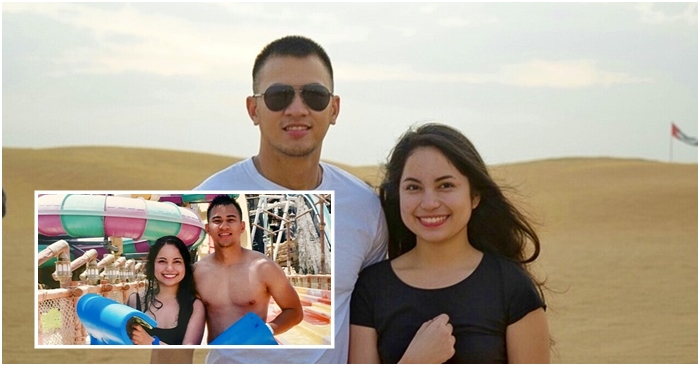 Connect with Nadia on Social Media
Aside from being an Administrator in Dubai, Nadia is also an avid blogger and traveler. As a matter of fact, she has contributed guide articles to this blog, namely How to Apply for an Australia Tourist Visa and How to Apply for a Tunisia Tourist Visa in Dubai.
To know more about Nadia and her travel adventures, check out her blog and pages:
Blog: https://cheapventure.wordpress.com/
Instagram:@angelesnadia
—————-
*Photos provided by Nadia
Are you an expat in Dubai? Do you want to be featured in the website? Send us an email telling us you want to be featured at admin@dubaiOFW.com and we will send you the set of questions! Let's help other Pinoys who want to come to Dubai understand what life in the UAE is like through your story.