UPDATE Oct. 24, 2017: This post was written before an update regarding Tunisia Tourist Visa application. Based on a report from Khaleej Times, UAE residents (meaning those who have any passport, so long as you have a valid UAE residence visa) will get a "Visa on Arrival" upon visiting Tunisia. So this is definitely great news for a lot of residents as it's much easier for us to travel. If you have further questions, it is still best to contact the Tunisia embassy in Abu Dhabi or the Tunisian Consulate in Al Qusais for more info. Contact details can be found below.
There are many citizens are lucky enough that they do not require to obtain a visit visa to enter Tunisia, there are some nationals who still need to apply for it, like me who's a Philippine Passport holder living in the Dubai. In case you wish to apply for a Tunisia tourist visa, here's a guide to help you do so.
Tunisia is a North African country in the border of the Mediterranean Sea and Sahara Desert, this is about 6+ hours flight from Dubai.
Disclaimer: I am not affiliated to any institution or embassy, all the information written are based on my personal experience.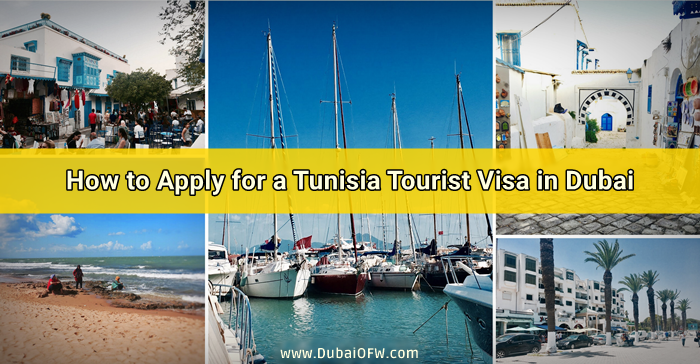 Guide to Processing a Tunisian Visit Visa in the UAE
Below are the steps that I did in order to secure a visit visa to Tunisia valid for 2 months. Please be advised that my experience may be different from your application experience. But I hope the information below will help you in case you plan to visit this country.
1. Gather required documents
Passport copy (minimum of 6 months validity on the date of travel) – Original and Photocopy
UAE visa page copy
Recent Passport Photo
No objection Certificate to travel (NOC – I requested this from the company I work at)
Attested Letter of invitation by The Ministry of Interior in Tunisia (I got this from my father who lives in Tunisia) – It should state the purpose and duration of the visit, the contact information of the person you are visiting and a confirmation of accommodation.
Resident Id or Passport of the person you are visiting
Completed Visa Application form (you'll get this one at the consulate)
Birth Certificate (proof of relationship) – I was asked for proof of relationship since me and my father have a different family name so I showed my Birth certificate
Confirmed  hotel reservation – Even though I'll be staying at my father's house, I don't know why they still required me to acquire this, so i just made a reservation online then cancelled it after a few days.
Confirmed Flight Tickets OPTIONAL. this is highly discouraged as their visas don't come on time!!)
They don't have an official UAE website, you have to call them to ask for further instructions at +971-4-2617070.
Note: Tunisians are not English speakers, so I asked my Lebanese friend, Rita, to speak to them in Arabic. However, they barely answered any of my phone calls and when they did, they did not provide me with any efficient information.
2. Go to the nearest Tunisian Consulate
Dubai: 8 B Street, Al Qusais 2 – Dubai
Abu Dhabi: Al Khubeirah – Abu Dhabi
NOTE: They are open only 9am-3pm and do not entertain any phone calls starting 2pm

Fill in the application form which will be provided by the consulate and pass this together with the other required documents.
Pay 125 AED then they will give you a claim stub (do not lose this).
Processing Time: According to them, it will be ready in 2-3 weeks and they'll call you when your visa is ready. But what happened to me, I waited 2 months before I got the visa. I had to cancel my booked ticket which I consider myself lucky to have a refund.
Top tip: As per my experience, I advice everyone not book any flight tickets if you don't have the visa yet.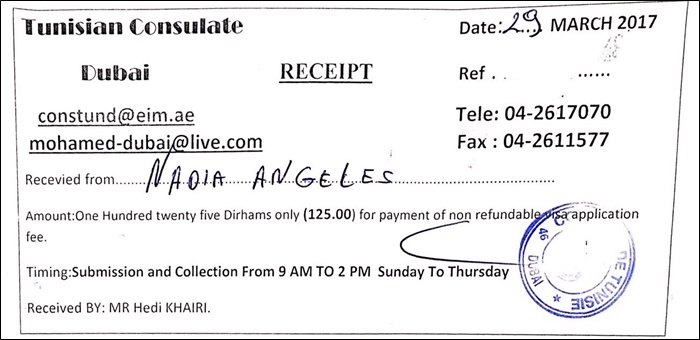 3. Collect Visa
It has been 2 months already and I haven't heard anything from them, I decided to send them an email asking if I'm still going to get it. After 3 days, they called me telling me that my visa is ready and I can go to the consulate to have them stamp  the visa on my passport.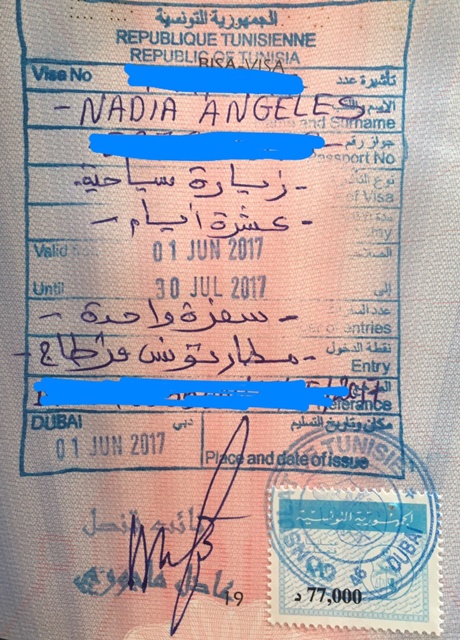 After numerous unanswered phone calls and emails, I finally got the visa. Hope my experience will guide you on your Tunisian visa application.
Below are some photos during my recent travel to this country.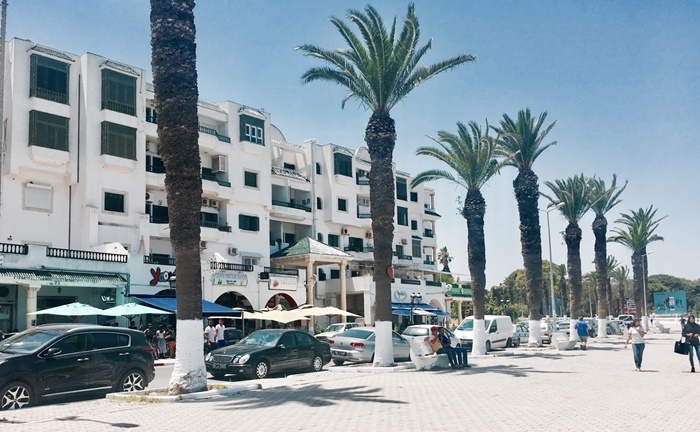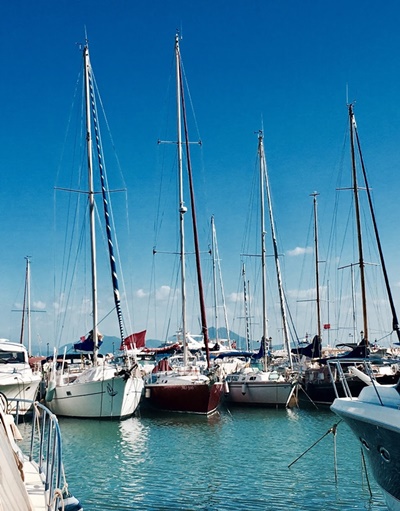 Consulate General of Tunisia Office in Al Qusais 2
Office: Consulate General of Tunisia
Address: 8 B Street, Al Qusais 2 – Dubai
Telephone: +971 4 261 7070
Tunisian Consulate General location
For directions, below is a map location how you can get to the Consulate General of Tunisia.
Related Posts: Guide to applying for tourist visas in Dubai if you have a UAE residence visa:
---
About the Author: Nadia Angeles

I'm a 22 years old Filipina-Tunisian currently working and residing in the UAE for the past two years. I started writing blogs to enhance my writting skills as well as to share my life and travel experiences in the hope to give other people information and inspiration to help them in the future. Visit my blog at cheapventure.wordpress.com
---

Share your thoughts. Contribute an article to DubaiOFW.com
Want to publish your experience? Share your everyday stories, food trips, travel, photo stories, or tips in Dubai to our growing community. More information here – Become a Dubai OFW Contributor!