We recently finished a 3-day tour of Jordan and we only processed our visa about 4 days before our scheduled trip. We called the Jordan Consulate General embassy in Bur Dubai for the requirements and they told us that we could get a "visa on arrival" with our Philippine passports since we are UAE Residents.
Also Read: Jordan Travel Guide
Even though they said we could get a visa on arrival in Jordan, we still went to the embassy because we had Filipino friends who had their tourist visas processed while in the UAE. So for Pinoys who plan to visit Jordan, here's a guide to process your visa.
Guide to Processing a Jordanian Visa in the UAE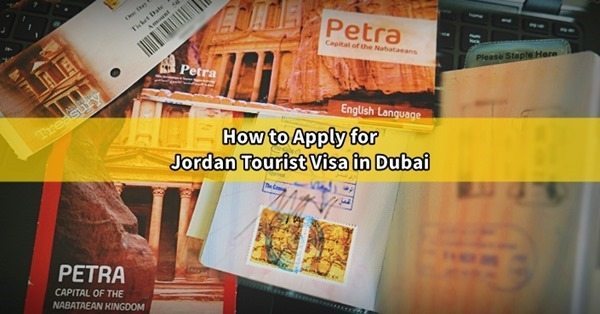 Jordanian Tourist Visa Application Process in Dubai for Filipinos
Submit these documents at the Jordan embassy located near the Ministry of Foreign Affairs. It took us maximum of 25 minutes to have our visa stamped.
Documents – Visa Requirements:
Here's a list of the documents we presented at the Jordan Embassy Office in Bur Dubai
Visa Application Form filled out – Download the Form Here
passport sized photo – colored
hotel reservation
No Objection Certificate (NOC) letter from employer/sponsor
Passport copy and UAE Residence Visa copy – please bring your original documents as well. Make sure your passport will not expire in 6 months before the date of trip.
270 AED processing fee
For a more updated list of requirements, visit the website of the Jordan Consulate – Dubai here
Note: These were the only things we submitted, but to be sure, we also brought copies of our return tickets and our itinerary for the 3 days — no need to worry if you don't have these papers as these are not required.
It wasn't busy when we arrived at the embassy and we had our transit visas stamped quickly.
———————–
Arriving in Jordan from Dubai…
When we arrived in Jordan for our trip, we saw counters where you can process a Jordanian visa, but we went straight to passport control since we already had it done in Dubai.
———————–
Please be advised that information above might change without prior notice. We hope that this acts as a guide to help you in planning your trip to Jordan. Have a happy trip!
For other nationalities, it would be best to contact the Jordanian Consulate General embassy for more information. Here are their details and location map:
Jordan Consulate in Bur Dubai Information
Website: http://www.jorconsulate.com
Phone:+971 4 397 0500
Address: Khalid bin Waleed Stree,Umm Hurair 1, Bur Dubai, Dubai – UAE
Location Map: