If you are a resident of the UAE and you have plans of traveling to the United States of America (USA), you need to apply for a US visa to travel legally. Unless your passport allows you to travel freely to the US without any issue, then you're going to need a visa before going there.
Have you ever imagined what it would be like to see the Statue of Liberty in New York, the Golden Gate Bridge in San Francisco? Perhaps you've always wanted to explore the Grand Canyon or walk along the streets of the Big Apple or visit other famous US tourist attractions? This article will discuss how you can apply for a tourist visa to the United States.
Related Post: How to Apply for Schengen Tourist Visa in Dubai for Europe Travels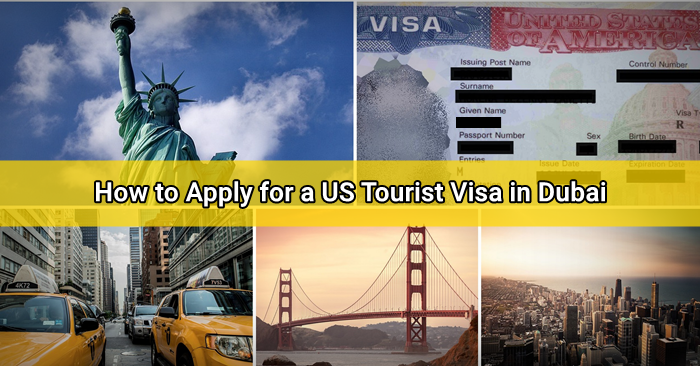 Guide to Applying for a USA Tourist Visa in Dubai
The information posted aims to help you understand the process and requirements when getting a tourist visa for the United States of America as a resident living in the UAE. Please be advised that information here may change without prior notice.
Required Documents and Information
Before applying for a visa, make sure that you have these documents ready:
Your passport
Digital photo (2 x 2)
Resume (for providing education and employment details)
Likewise, be prepared to provide the following information:
Full name, date of birth, place of birth, and those of your spouse, children, and parents
Mailing address and contact number
Permanent address and temporary address (if any)
Travel history (specifically international travel)
Visa Application Procedure
Once you have prepared the necessary documents and details, get ready to follow these steps:
Accomplish the Online Non-immigrant Visa Application Form (DS-160).
Visit this link to fill-up the application form: https://ceac.state.gov/genniv/
Take note that you need a Tourism Visa (B2).
Remember your Application ID.
Don't forget to save your work, as the page refreshes (time-out) every 20 minutes.
NOTE: If you are traveling with your spouse or family, choose the "Family or Group Application" option at the end of your application.
Schedule a visa appointment or interview.
Click this link to proceed to the US Visa Information and Appointment Services: https://ais.usvisa-info.com/
Choose "Non-immigrant Visa Applicant."
Select the language "UAE: English."
You will be directed to this link: https://ais.usvisa-info.com/en-ae/niv/users/sign_in
Create a new account, then choose the second option since you've already accomplished the DS-160 Form.
Provide your name, passport number, and contact details.
Set a possible date for the interview (ideally 3 to 4 months before your travel).
Arrange for payment of the visa fee. As of 2016, the Tourism Visa Fee is $160 or AED 590.
After finishing these steps, you will be directed to a receipt page. Print this page and bring it with you on the day of the interview.
Prepare additional documents.
During the interview, you might be asked for more information about yourself and the purpose of your travel. Hence, it would be wise to prepare additional documents, such as:
UAE resident visa
Letter or certificate of employment
Bank statement for the last 6 months
Additional 2 x 2 photos
Confirmed flight tickets and booking details
Accommodation / hotel booking details
Travel or itinerary details
Get ready for the interview.
On the day of the interview, see to it that you:
Arrive early (at least 30 minutes) for your scheduled appointment.
Have all the necessary documents with you.
Are ready for the interview itself, which will take only about 3 to 5 minutes.
NOTE: Usually, the interviews questions will focus on the purpose of your travel (why do you want to go to the US?), your job (what do you do?), and your earning capacity (how much do you make?). So as long as you can answer these questions, the interview should be fine. However, answering these questions properly may not guarantee you getting a US visa as it is still subject to approval by the embassy.
US Embassy Information / Location in Dubai
For more information about applying for a US visa, you may contact the US Embassy through the following:
Address: Corner Sheikh Zayed Road and Al Seef Road Bur Dubai, Dubai, UAE
Telephone Number: + 971 4 309 4000
Website: https://ae.usembassy.gov/embassy-consulates/dubai/
Applying for a US tourist visa may seem like a daunting task. But if you have all the requirements and are ready to be interviewed, then you should be okay. Once you get your visa, then all you have to think about is packing your backs and preparing for your trip!
Experience from Dubai Bloggers who have successfully applied for US Tourist visas
For added reference and information, you can check out the following blog experience from bloggers in Dubai who have applied for tourist visas to the United States. Please be guided and learn from their experiences to also help you gain knowledge and awareness based on their own situations.
The links above are based on our findings after going through other websites and personal experiences of bloggers who have gone through the application process. We hope you find their articles helpful.