Photos and videos of His Highness Sheikh Hamdan bin Mohammed bin Rashid Al Maktoum are making the rounds on social media once again. This time, they feature the Crown Prince of Dubai during his latest trip to the United States.
HH Sheikh Hamdan is known for his active lifestyle and love for animals. These traits are clearly evident in the following social media posts, which the Crown Prince excitedly shared on @faz3, his official account on Instagram.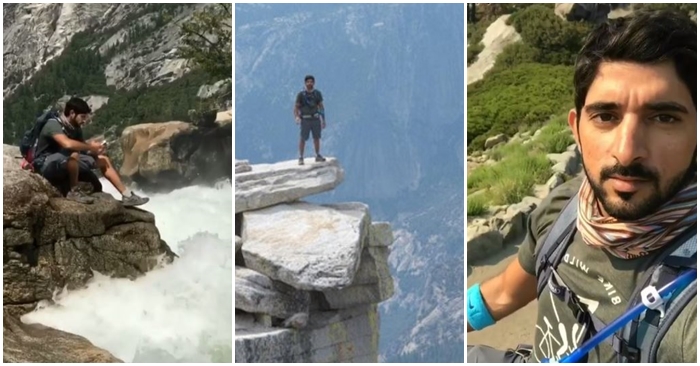 Dubai Crown Prince Posts about US Trip on Social Media
In this video, HH Sheikh Hamdan shares a montage of clips taken during a hiking trip at the world-famous Yosemite Park. If you watch closely, there are shots of a slithering snake, a centuries-old tree, and a huge bear. You will also see the Crown Prince perched on a rocky ledge beside a waterfall.
This photo features HH Sheikh Hamdan beaming proudly, having just finished a challenging trek towards an extremely high summit:
Meanwhile, here is a photo of the Crown Prince's adorable new friend: a squirrel! You can just imagine his excitement as he holds out his hand to feed the cute animal.
Check out this video of HH Sheikh Hamdan's "encounter" with his furry friend:
Despite his status as the Crown Prince of Dubai, HH Sheikh Hamdan is always quick to show his fun and friendly side. By sharing photos and videos of his latest adventures on social media, he remains popular among the residents of Dubai, the UAE and even beyond.