The UAE has set a new world record recently, as thousands of citizens, residents, and visitors gathered to make "the longest line of photographs" at Dubai Festival City. With a length of 1,655.192 meters (or more than 1.6km), the photos have just made it into the Guinness World Records!
The record-breaking feat was made possible through a partnership campaign led by Procter & Gamble and Carrefour, which is operated by Majid Al Futtaim. You will find the amazing display of thousands upon thousands of photographs in the atrium at Dubai Festival City.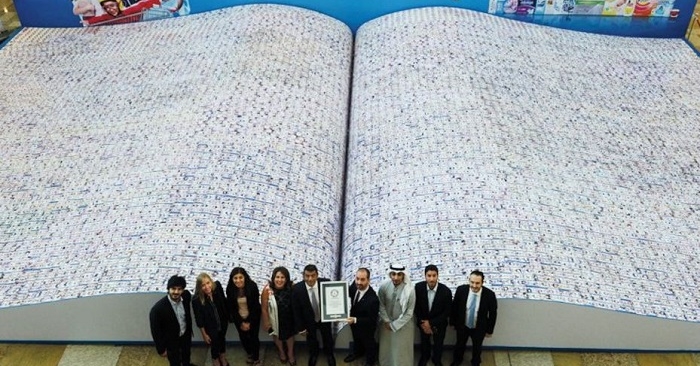 UAE Sets New Guinness World Record
From July 30 to August 9, Carrefour customers who went shopping at Dubai Festival City and Mall of the Emirates were invited to take part in the campaign. All they had to do was submit a photograph of their greatest moments and happiest memories with their family, friends, and loved ones.
The public's response was astounding, with people giving more than 10,850 photos towards the campaign. As a result, the visiting judges from Guinness World Records confirmed that Dubai now holds the record for having the longest line of photographs ever gathered!
A Showcase of Happiness and Great Moments
"Families and children have always been at the heart of Guinness World Records and we take great pride to be part of this unique and memorable experience that showcases moments of happiness shared by families and loved ones," commented Talal Omar, Guinness World Records Country Manager, MENA.
"We are always keen on bringing an 'officially amazing' experience to our core audience, and what better way than to deliver the experience in a manner that expresses joy for moments of togetherness through the 'Great Moments' campaign," Omar added.
Here is a time-lapse video of how the photographs were assembled, as shared by @sandinmytoestk on Instagram:
If you were among those who participated in the "Great Moments" campaign, congratulations! You just helped to set a new world record for the UAE! For those who are interested to see the record-breaking photo display, you can view it until August 16 at Dubai Festival City.