Our next OFW feature is about Sugar, who has been living in Abu Dhabi for about 10 years now. She is currently an Assistant Sales Manager at Radisson Blu & Park Inn Abu Dhabi in Yas Island. Despite not having gone to college after finishing high school, she is definitely an achiever!
Sugar came to Abu Dhabi when she was only 19 years old, to help support her family back home. After a series of jobs in various establishments over the years, she was able to land her current job with Radisson. She enjoys living in the emirate, traveling and trying out different things.
These days, Sugar and her husband are focused on saving money to support their family. They also hope to bring their children in the Philippines back to the UAE, so that they can all be together again. Read more about Sugar in this inspiring OFW interview.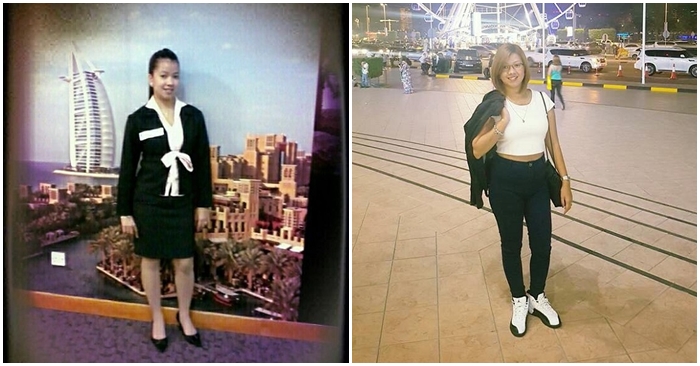 OFW Profile: Assistant Sales Manager in Abu Dhabi
Name: Sugar
Age: 29 years old
Current Profession: Assistant Sales Manager for Radisson Blue & Park Inn Abu Dhabi
Years in Dubai: 10 years
1. Tell me about yourself.
I am Sugar. People used to call me "sukar" (sugar in Arabic). I am 29 years old, currently working as Assistant Sales Manager at Radisson Blu & Park Inn Abu Dhabi, Yas Island. I am not a college graduate. I only finished high school.
2. Why did you come to Abu Dhabi?
I came to Abu Dhabi when I was 19 years old, for me to support and help my parents.
3. What were your previous jobs?
Previously, I have worked as a Sales Associate at Nike Shop (3 1/2 years), Administration Assistant at AECOM (1 1/2 years), Area Sales Sercretary at Rotana Hotels (1 year and 3 months), Area Sales Coordinator at Rotana Hotels (1 year and 9 months), Business Development Executive at Centro Capital Centre by Rotana (1 year and 3 months), and Sales Executive at Novotel Abu Dhabi Al Bustan (4 months).
4. How do you find your current job? Are you happy/satisfied?
The Director of Sales for Radisson approached me if I was willing to be an Assistant Sales Manager. I had worked with him when I was in Rotana. I feel comfortable and happy for now, though I know it is too early to comment. But I feel good vibes!
5. Are you able to save in Abu Dhabi? Why/How?
My husband and I were not able to save money previously because our kids were here. However, we sent them back home over a year ago and now we are starting to save money.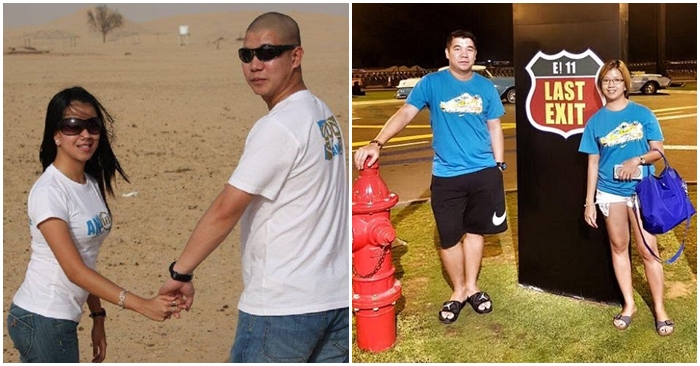 6. Is it difficult to live in Abu Dhabi? What are/were your struggles? What's life like outside work?
Abu Dhabi is my second home. If you know paano makisama, walang difficulties. There's a lot of places to go and activities you can do here, like swimming, bowling, malling, etc.
7. What do you Like about Abu Dhabi?
I like Abu Dhabi because of the freedom I have here.
8. What do you NOT Like about Abu Dhabi?
I don't like getting higher fees.
9. What are your plans in your career/family/future?
Hopefully my career will grow more. I also plan to save money for me to be able to help my family more and to be with my kids again here.
10. You have any tips for Kabayans when working/finding work/living in Abu Dhabi?
Trust yourself. Dream high and paghirapan mo kung anong gusto mong makamit. Walang impossible kay Lord. Whatever decision or move you will make, always pray. Lakasan at tibayan lang ang loob sa UAE.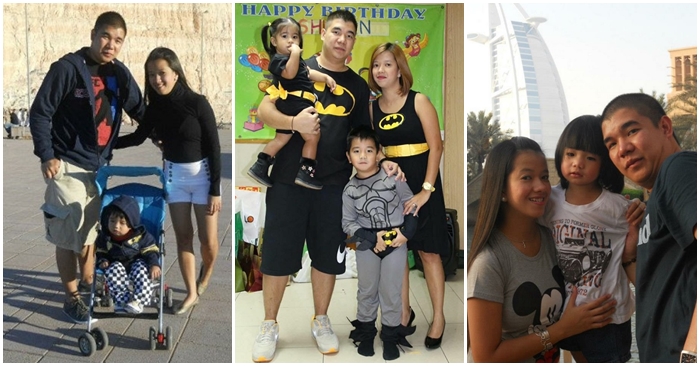 ————-
*Photos provided by Sugar
Are you an expat in Dubai? Do you want to be featured in the website? Send us an email telling us you want to be featured at admin@dubaiOFW.com and we will send you the set of questions! Let's help other Pinoys who want to come to Dubai understand what life in the UAE is like through your story.