There seems to be two main cities in UAE where most OFWs work in; the capital city of Abu Dhabi and the most populous city of Dubai. Unlike Dubai, Abu Dhabi is more laid back and calm; a more traditional city with a healthy work-life balance compared to the fun, fast-paced luxurious life of Dubai.
If you are interested in working in Abu Dhabi, then it is important to know what the cost of living is in the city. Fortunately, there are many OFWs who shared this information through vlogging on YouTube. This article features one of those vlogs.
Disclaimer: The information posted here is based on the personal experiences shared by the OFW in the video below. Please let this post serve as a guide only. If you have specific questions, you may ask the OFW by commenting on their videos on their accounts.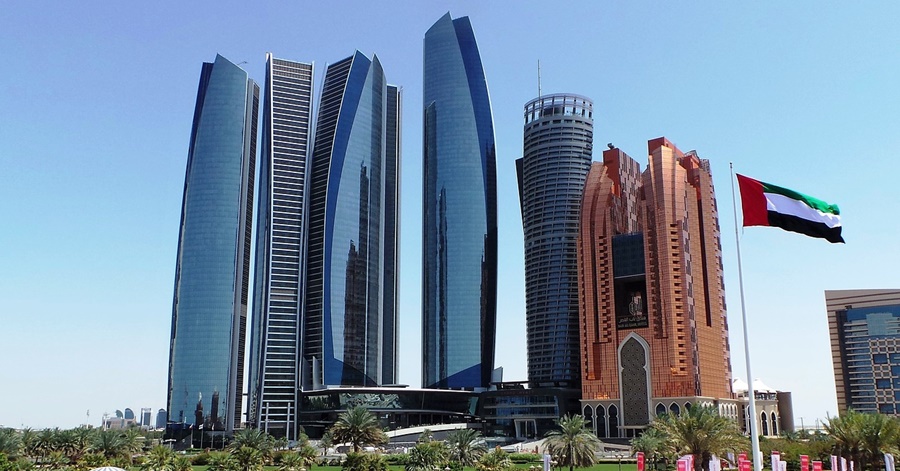 Is it Cheaper to Live in Abu Dhabi than in Dubai?
The information presented in this article is shared by an OFW YouTuber named Pau Quezon YT. You can see the full video below:
Accommodation
Pau lives in a partition at the 10th floor of a building in the heart of Abu Dhabi.
In the room where his partition is located, there is a bed space and an attached CR.
Pau mentioned mentioned that the cost of the upper deck of the bed space is 500 dirhams or 6,800 pesos, while the lower deck is 600 dirhams or 8,200 pesos.
For his partition (he is with one other person in a double deck inside the partition), Pau installed a curtain and a door in the small space for privacy. He also strategically used a cabinet for added privacy.
The price of the partition is 1000 dirhams or 13,600 pesos.
Which is Cheaper: Dubai or Abu Dhabi?
Pau said its cheaper to live in Abu Dhabi than in Dubai.
In Dubai, you have to pay for Dewa (electricity, water, etc).
You also have to pay for WiFi, gas.
In Abu Dhabi where Pau lives, his payment for the partition (1000 dirhams) already includes payments for all the utilities and other expenses.
He also enjoys free use of the following appliances:
Washing machine
Refrigerator
Gas stove
Also, they have free WiFi.
Transportation
For Pau, transportation in Abu Dhabi is also cheaper than in Dubai.
For example, Taxi costs 12 dirhams or 160 pesos.
Transportation is really fast in Abu Dhabi according to Pau.
Savings
Dubai is one of the most beautiful cities in the whole world. It is also quite expensive.
Pau said that based on his short experience in Dubai, you have to pay for almost anything that you do.
Abu Dhabi, on the other hand, is a more laid back city. You can control your expenses more than when you're in Dubai.
Having said that, Abu Dhabi also has its fair share of charming destinations and world class malls.
Why Pau Loves Staying in Abu Dhabi
For Pau, Abu Dhabi is a better place to live in because its quieter, the air is fresher, and he feels that he has more freedom to do whatever he wants.
Besides, when he wants to go to Dubai, he can easily go there; their accommodation is basically just a stone's throw away from the bus terminal, where he can catch the next bus to Dubai.
There you have it. According to one OFW, he prefers Abu Dhabi over Dubai because it has a more affordable cost of living. That's just the opinion of one person, though. Maybe you are one who enjoys a more bustling city life; a characteristic that Dubai never falls short of.