Chalhoub Group in the UAE is famous for retailing luxurious brands in the Middle East. Having started the organization in 1955, this organization currently manages more than 470 retail outlets in 14 countries. Some of the well-known brands are luxury names such as Nina Ricci, Louis Vuitton, Christian Dior, and so many more.
They are currently in need of multiple talented individuals for various positions across the UAE including Beauty Advisor, Beauty Consultant, Executive Assistant, Executive Secretary and more.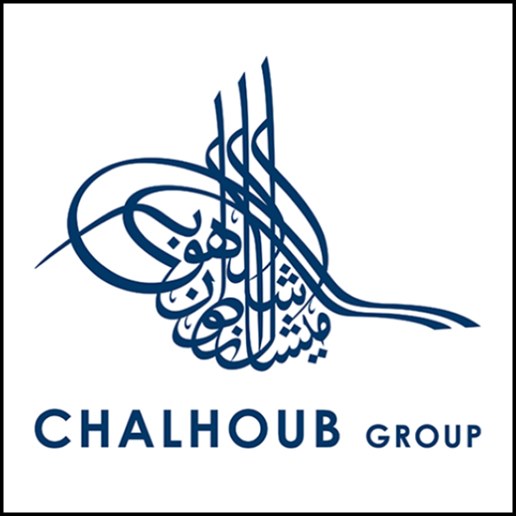 Chalhoub Group UAE Job Listings 2023
Note: We, DubaiOFW, are not a recruitment agency. We just want to share the latest job openings from different companies in Dubai for our fellow kabayans who are looking for work in the UAE. If you want to apply for these jobs, please follow the directions below.
Click the "APPLY HERE" link which is colored and underlined, associated to the job you are interested in. It will bring you to the actual page for that specific job post. You can apply from there.
Job Title: Beauty – Urban Decay – Make up Artist – Dubai
Location: Dubai
Job Segment: Merchandising, Retail Sales, Retail
APPLY HERE
Job Title: Private Client Stylist
Location: Dubai
Job Segment: Salon, Business Development, Brand Ambassador, Hospitality, Sales, Marketing
APPLY HERE
Job Title: Boutique Manager – Acqua di Parma (Dubai Mall Store)
Location: Dubai
Job Segment: Merchandising, Esthetician, Marketing Manager, Cosmetology, Retail, Hospitality, Marketing
APPLY HERE
For more job openings at Chalhoub Group, APPLY HERE
Chalhoub Group's History
Chalhoub Group is known for its luxury brands across the Middle East. It has been doing business since 1955 and focused more on retail, marketing, and distribution. The group is a big player in the country for its brands in the beauty, fashion, and gifts sectors. Chalhoub has promised to give service excellence to its partners and unique experiences to its customers. Today, it has over 12,000 employees in 14 countries with more than 600 retail stores.
Both Michel Chalhoub and his wife started their empire in 1955 when they opened their first Christofle boutique in Damascus. In 1965, the Chalhoub family moved to Beirut to continue their business. The group made its first local partnership in Kuwait with Ali Habchi. In 1980, Tanagra was born. This was a timeless luxury concept store located in Kuwait. Louis Vuitton was then launched by Chalhoub in Kuwait in 1983. Afterward, Faces, the first-ever beauty store of the company, was introduced. It is not long after Chalhoub Group invaded Dubai to continue its business activities and the Kingdom of Saudi Arabia to open Radwa Trading Company. The recent partnership of the group was spotted in 2018 wherein it entered a joint venture with Farfetch—a leading global platform for the luxury fashion industry and Duval Union Consulting—a company established to provide consulting, coaching, and connecting.
Facts & Figures
Chalhoub has brands in different sectors such as beauty and fashion & accessories.
The company has unique ventures, its own concepts, and its own brands.
It has sustainable engagement for more than 60 years now.
It received the Dubai CSR Label from the Dubai Chamber of Commerce with an excellent score of 88.8%.
It employs over 12,000 employees in 14 countries.
The company owns 600 retail stores.
List of Brands Chalhoub Group handles
Beauty is one of its expertise. It represents 49% of the company's activities. Here are some of the beauty brands the company has now:
Puig
L'Occitane
Make Up for Ever
Smashbox and Molton Brown
Estee Lauder
Christian Dior Parfums
The second expertise of Chalhoub is Fashion & Accessories. This sector represents 34% of its activities. Here are some of the brands owned by the company:
Louis Vitton
Celine
Dior
Lanvin,
Tory Burch
Lacoste
Swarovski
Venture
Food & Beverage
Writing Instruments and Watches: S.T. Dupont, Tag Heuer, Waterman
Factory Outlet: The Deal
Travel Outlet: Duty Free
Own Concepts
Level Shoes Footwear Concept Store
Level Kids Children's Luxury Concept Store
Tryano: Department Store
Tanagra: Art de Vivre Concept Store
Ghawali Oriental Fragrance Line and Concept Store
Wojooh Beauty Concept Store
Own Brands
Communication
Collaboration with Havas Group
What it means to work in Chalhoub Group
Based on the feedback of current and previous employees, here's what it means to work in Chalhoub Group.
Supply Chain Coordinator: Team work and collaborative
"Worked as team and it is very fun and enjoyable working environment. Very supportive from HR team for our career development and they are providing training if we required."
Retail Operations Trainee: Great place to work
"Excellent work culture, excellent benefits, great training and development, higher salary than market average, professional yet amiable atmosphere."
Senior Sales Associate: Famous company
"It's dream for any staff to work with group Chalhoub and I'm very proud for this famous and international company. Also, I have more experience and more benefits. I'm very happy because I reach this level for my work."
Beauty Advisor: Productive workplace
"At first, I was amazed because of the location that we put and I learned how to be productive at work. Being friendly and hardworking, the management is asking if I'm comfortable with my job. The workplace is extravagant. The hardest part is when you are trying to sell something that they are not interested."
Aside from these feedback, Chalhoub Group itself gives rewarding benefits to its employees. The company invests in the learning and development of employees. If you will have the chance to work for them, you will experience this the moment you start your training. After that, benefits and rewards are given to all, regardless of the position.
How to apply for a job in Chalhoub Group in the UAE
At Chalhoub Group, you will have a great place to work. Just head https://www.chalhoubgroupcareers.com/ to browse their career and open positions.
The website career can be easily navigated. It is a use-friendly site where you can search by keywords and country. Some of famous vacancies here include:
Retail jobs
Marketing & media jobs
Commercial jobs
Corporate services jobs
Digital & e-commerce jobs
Retail design jobs
Logistics jobs
GCC jobs
Internships
You can also sign up to join their talent community. You will be able to hear from them about future roles that might suit you.
The recruitment journey in Chalhoub Group starts with your interaction with its Talent Acquisition Team who is hands-on enough to keep you informed, answer your question or share any feedback. Basically, there are 3 major steps to successfully work within the Chalhoub's network: application, interview & selection, and onboarding.
The application stage is where you find the role that matches your skills and professionalism. Once you have found the role suitable for you, you need to create your profile and submit your application through the website.
The interview & selection is the challenging part. If you are applying for a position in the retail and distribution sector, you will be assessed through the Assessment Center. The assessment includes different tasks and activities so you can show your skills. For office-based positions, you will be assessed online and the interviews will be conducted face-to-face.
Onboarding, which is the last stage, happens when you got accepted to the position you applied for. The company will provide you anything you need—training and tools—to start your journey seamless. Chalhoub also provides relocation assistance if needed.
Contact Information in the UAE
Main Address Headquarters: Gate 4 – Mina Jebel AliJebel Ali Freezone, Dubai, United Arab Emirates
Main Contact Number: +971 4 804 5000
Website: www.chalhoubgroup.com