Headquarter location is in Dubai, UAE, The Al Tayer Group operates in 12 countries, mostly across the Middle East. Al Tayer operates in various sectors of automobile, luxury and lifestyle retail, engineering, perfumes, and cosmetics distribution.
Al Tayer is currently looking for various individuals across Dubai and Abu Dhabi for different sectors they operate. Positions include IT Support, Technician, Digital Content Developer, Waiter, Receptionist, Driver, and plenty more.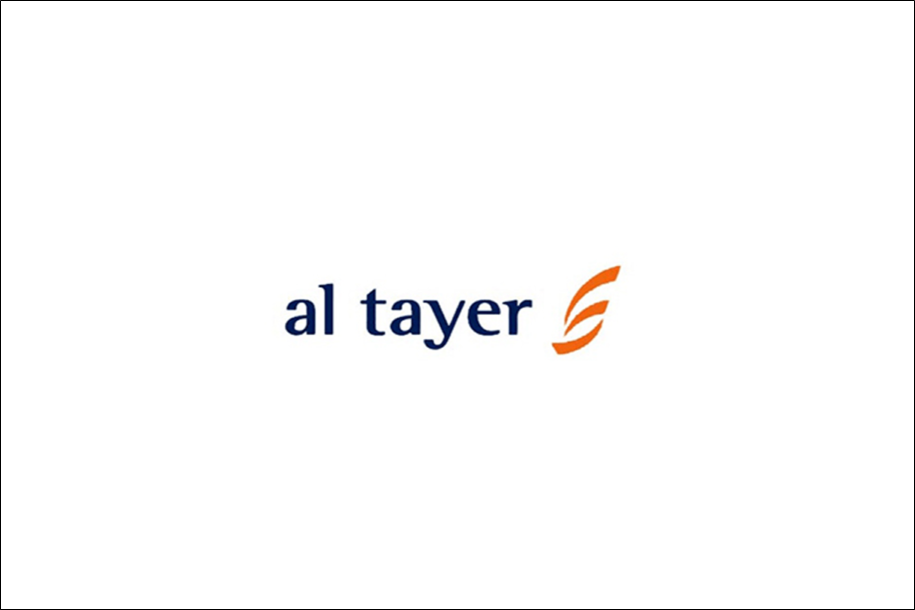 Al Tayer UAE Careers Job Listing
Note: We, DubaiOFW, are not a recruitment agency. We just want to share the latest job openings from different companies in Dubai for our fellow kabayans and other nationalities who are looking for work in the UAE. If you want to apply for these jobs, please follow the directions below.
How to Apply
Click the "APPLY HERE" link which is colored and underlined, associated to the job you are interested in. It will bring you to the actual page for that specific job post. You can apply from there.
Job Title: Deputy Floor Manager
Location: Level 2, Dubai Mall, Dubai – UAE, Dubai, United Arab Emirates
Job ID: 2000028L
APPLY HERE
Job Title: Automotive Technician
Location: ATMC, SZR, Dubai – UAE, Dubai, United Arab Emirates
Job ID: 2000023I
APPLY HERE
Job Title: Therapist
Location: Harvey Nichols, MOE, Dubai – UAE, Dubai, United Arab Emirates
Job ID: 200001TE
APPLY HERE
Job Title: Beauty Consultant
Location: Dubai, United Arab Emirates
APPLY HERE
Job Title: Denter
Location: Al Quoz, Dubai – UAE, Dubai, United Arab Emirates
Job ID: 2000023O
APPLY HERE
Job Title:Digital Designer
Location: Garhoud, Dubai – UAE, Dubai, United Arab Emirates
Job ID: 19000215
APPLY HERE
https://altayer.referrals.selectminds.com/jobs/digital-designer-1533
Job Title: Team Leader – Beauty Division
Location: Dubai, United Arab Emirates
Job ID: 190001KV
APPLY HERE
Job Title: Top Stylist
Location: Galleria Mall, Al Wasl, Dubai – UAE, Dubai, United Arab Emirates
Job ID: 190000G6
APPLY HERE
Job Title: Supervisor
Location: Level 1, MOE, Dubai – UAE, Dubai, United Arab Emirates
Job ID: 2000027K
APPLY HERE
For more job openings at Al Tayer, CLICK HERE.
Al Tayer Group History
Al Tayer Group is another big company known in the UAE and other countries. It has about 200 stores operating in the Middle East with different brands in different markets. What the company upholds is that it has an intrinsic sense of values and it takes pride in all of its achievements. Some of the sectors dominated by this group are automotive, retail, real estate, and ventures. Al Tayer's mission is on building trust and relationships through its passion for business. For this group, success is more than mere statistics. Thanks to its passion for excellence, it is now capable of bringing world-class brands not just in the UAE but across the world.
The group's history can be traced back in 1979. Its automotive division was built in 1982 wherein it represented the American and European automobile manufacturers such as Lincoln, Land Rover, Fort, Jaguar, and Ferrari. In 1994, it opened its car rental division in the UAE. Meanwhile, its retail division is headquartered in the UAE and has expanded to Saudi Arabia, Qatar, Bahrain, Kuwait, and Oman. In 2010, the company launched its first Bloomingdale's store in Dubai Mall. Al Tayer also partnered with Cinepolis in 2018 to offer movies in the GCC region.
Facts & Figures
Al Tayer Group has 200 stores in the Middle East.
It has 9,000 employees across its many locations.
It involves at least 100 nationalities in its business.
On average, 150 new jobs are posted by the company every month.
In 2014, employees spent 17,833 days in training.
It has businesses in automotive, retail, real estate, and ventures market.
List of Brands under Al Tayer Group
Automotive division
Al Tayer Motors
Ford
Lincoln
Ford Trucks
Jaguar
Land Rover
Maserati
Ferrari
Premier Motors
Ford
Lincoln
Ford Trucks
Jaguar
Land Rover
Maserati
Ferrari
Car Rental
Retail Division
Beauty
Areej
Aveda
Bobbi Brown
Diptyque
Frederic Malle
Floraiku
Kiehl's
Laura Mercier
Murad
TFK
Department Stores
Bloomingdale's
Harvey Nichols
Fashion
Armani Dubai
Armani Kuwait
Brunello Cucinelli
Coach New York
Diane Von Furstenberg
Dolce & Gabbana
Emporio Armani
Giorgio Armani
Moschino
Ounass
Priceless
Roger Vivier
Home
Aati
Aati essentials
Bloomingdale's Home Dubai
Hospitality
Almaz by Momo
Atrium Café
Caffe Nero
Emporio Armani Caffe
Magnolia Bakery
More
Ocean Basket
Scene
Jewellery
Boucheron
David Yurman
Marli
Pomellato
Lifestyle
Banana Republic
Armani Exchange
Gap
Gap Factory
Gap Fit
Mamas and Papas
Nisnass
Al Tayer Real Estate Division
You can visit http://www.altayer-realestate.com/en-us/ for more information about their properties.
The Real Estate Division has more than 2,000,000 square feet properties.
It has 10 buildings.
It has more than 1,000 apartments.
Its occupancy rate is 100%.
Ventures Division
Aati Contracts
It has a permanent workforce of 450 and a management of 65.
It can extend up to 600-700 workforce if its projects demand.
In terms of facilities, it has an approved supplier of corporate furniture for three major luxury car brands and a supplier of ticket counters for the business outlets of a major international airlines.
When it comes to services, it has fit-out and joinery works of Group Headquarters of a renowned airlines and fit-out and joinery works of banks and offices and pharmacies
Al Tayer Stocks LLC
It started its operation in May 1998.
It has been running for 17 years now.
More than 250 employees are employed by this entity.
It has 400 interiors and projects undertaken.
It is established in partnership with Stefanutti Stocks Construction, one of South Africa's leading construction groups.
It has 5 branches in GCC regions.
Its professionals are directly employed tradesmen such as carpenters steel, fixers mason, and painters.
Al Tayer Travel
It has wholesale distributors across GCC for Disneyland Paris, Hong Kong Disneyland, Disney Cruise Lines, and Rail Europe.
It is acknowledged by the Society of Incentive Travel Excellence (SITE) for being a professional MICE operator out of the UAE.
It has instant reservations and ticketing for more than 500 airlines worldwide.
It has negotiated rates with over 240,000 hotels globally.
60,000 tickets are sold annually
Cinepolis Gulf
Danzas AEI
King's College Hospital London
Obaid Humaid AL Tayer Engineering
Precision Group
What it Means to Work in Al Tayer Group
Based on a famous job platform, here's what current and previous employees have to say about working in Al Tayer Group:
Make-up Artist: Al Tayer is a company with professional employers
"I'm happy to work in Al Tayer because I'm learning constructive things everyday. I had lots of trainings, all the managers and colleagues are kind and helpful."
Seniors sales: Good place to work
"Working in Al Tayer teaches you a lot and it benefited me in many aspects of my practical and real life. Yet, Al Tayer needs a lot of time and patience to be promoted and that's the thing that made me leave."
HR Coordinator: I learned a lot of experience.
"One of the best company in Middle East. The group operates 6 countries in the Middle East. Al Tayer Group operates quality focused business in perfumes, engineering, as well as interiors contracting."
CAD Designer: Very productive and friendly
"Al Tayer is you are one of the family, love to work in this kind of environment, work is fast paces but not stressful because your team is willing to help out."
How to Apply for a Job in Al Tayer Group
Currently, the group has more than 0,000 employees from 100 nationalities. In 2015, 260 of them were recognized for their 10 and 25 years of long services.
If you want to apply for a job in Al Tayer Group, check out https://altayer.referrals.selectminds.com/ and search for the position you want to apply for. Some of the popular vacancies include Application Engineer, Cashier, Digital Designer, and Salon Assistant. Through this website, you will see people sharing their application statutes.
To join the company, just go to the website, click "Apply Now" and complete the online application form.
Contact Information in the UAE
Address: Dubai, United Arab Emirates
Contact Number: +971 4 201 1111
Website: www.altayer.com